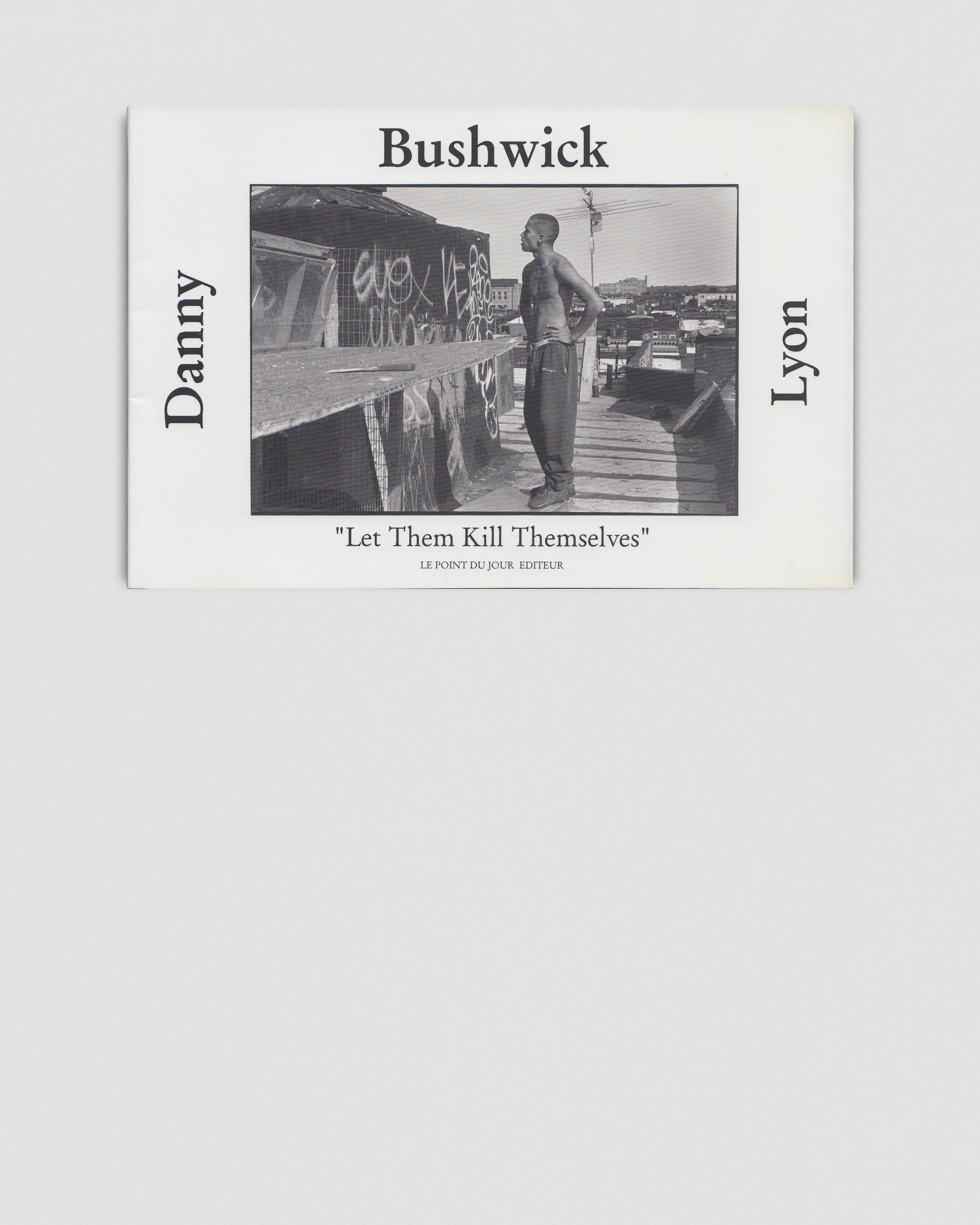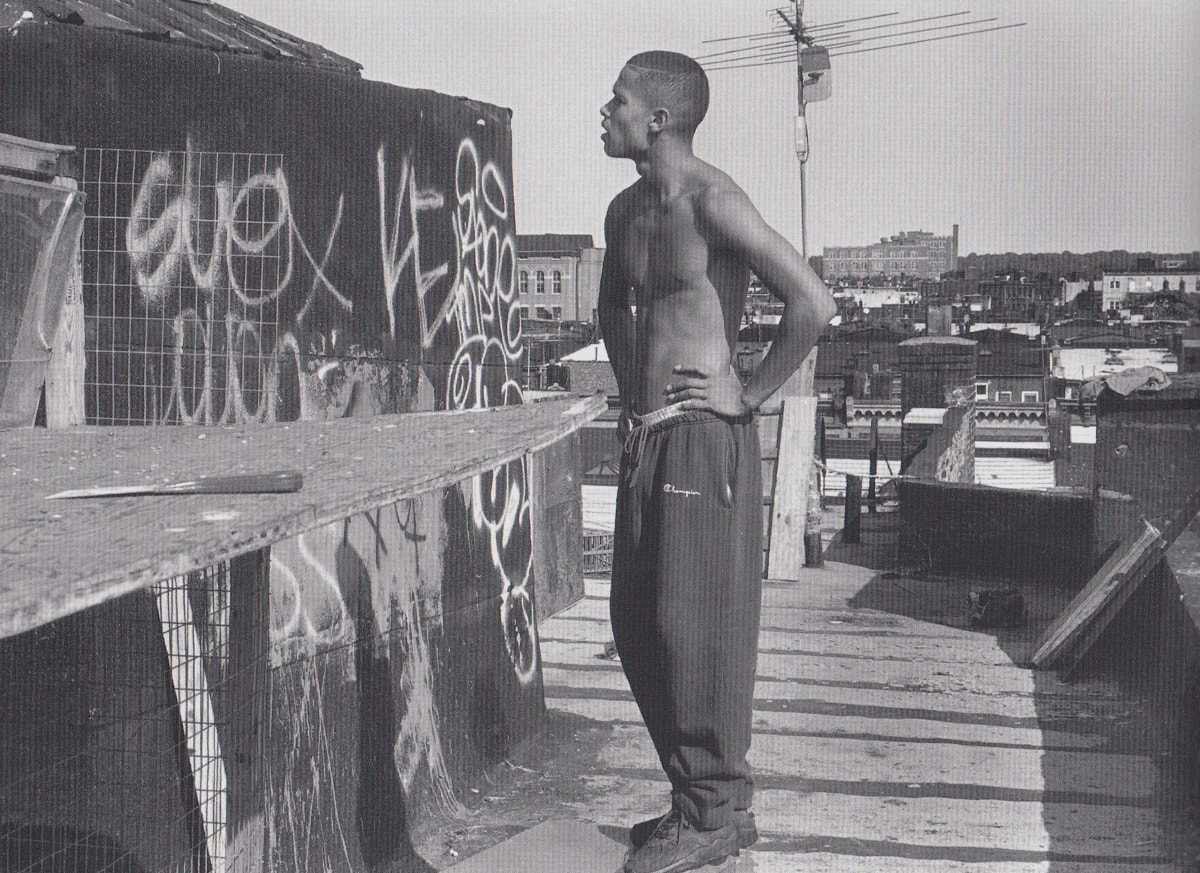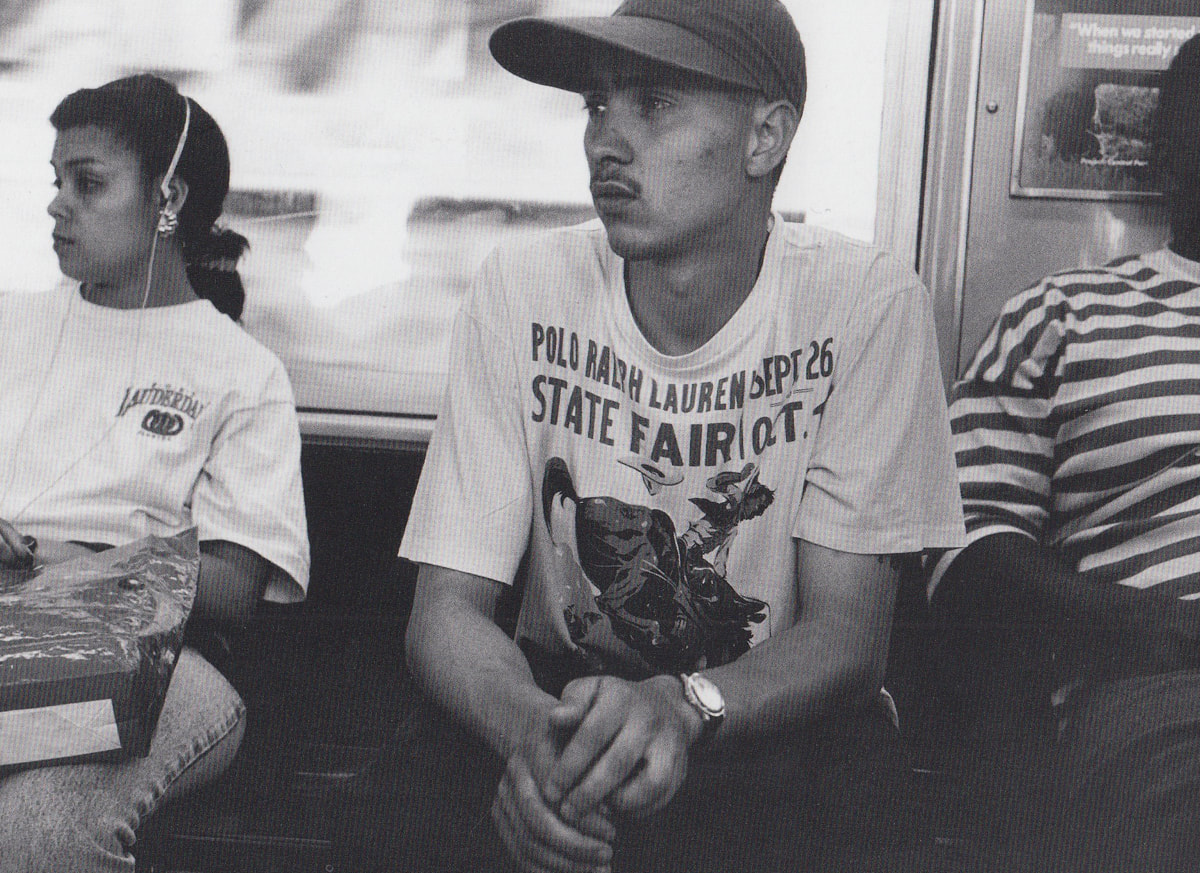 Bushwick: "Let Them Kill Themselves"

Danny Lyon


Softcover | First edition | 48 pages

Published by Le Point Du Jour Editeur, 1996.

A moving collaboration combining Danny Lyon's photographs of this gritty Brooklyn neighbourhood and its youthful inhabitants along with Carlos Ferreira's poignant text about their harrowing daily existence. Lyon is neither sentimental nor romantic, and yet the sense of respect that he brings to his subjects is hopeful.

Text in English and French.