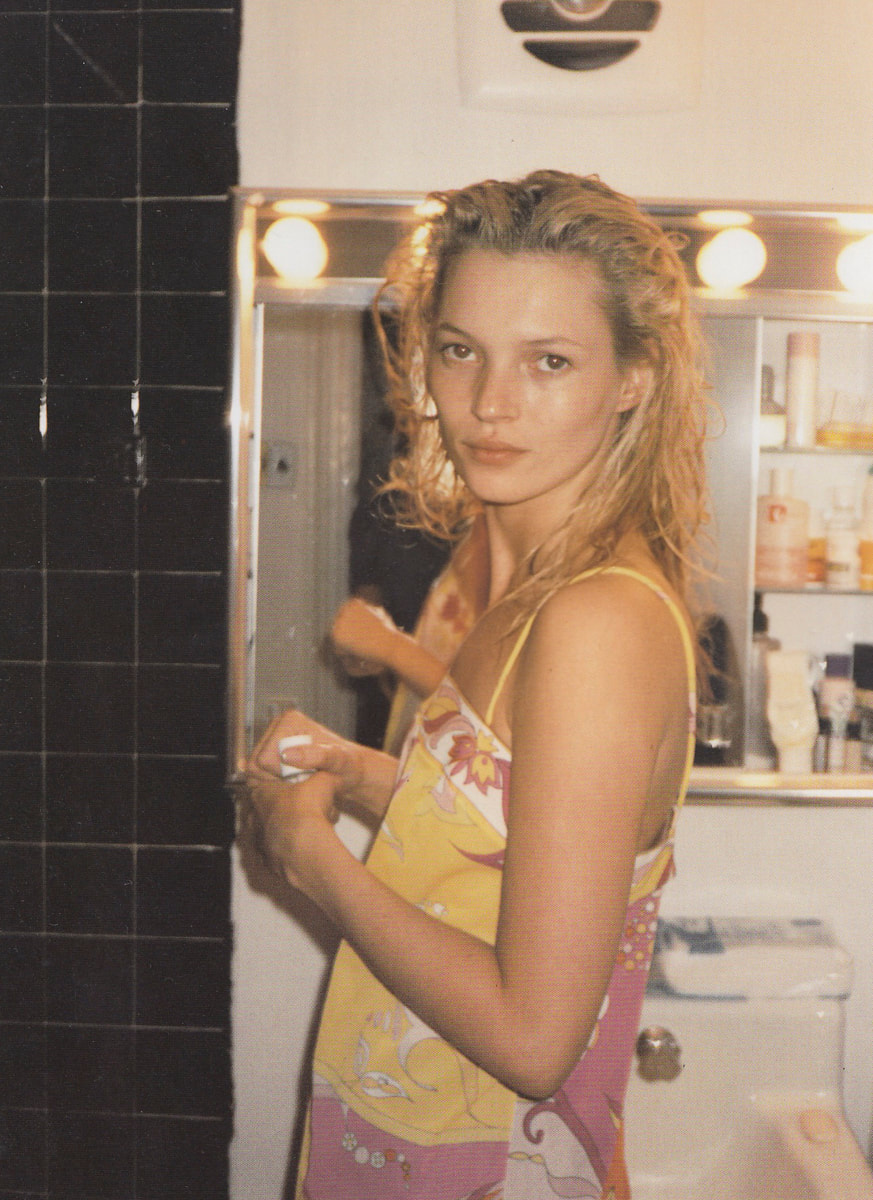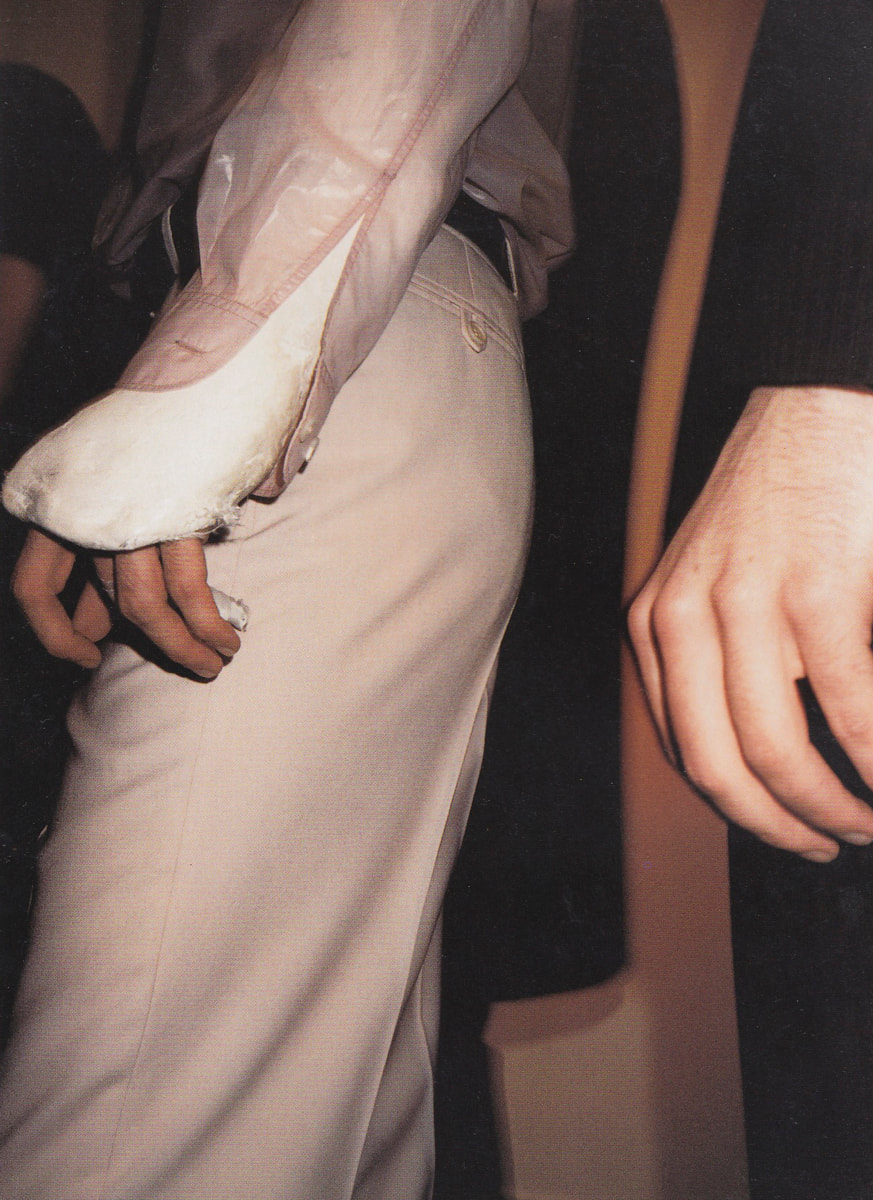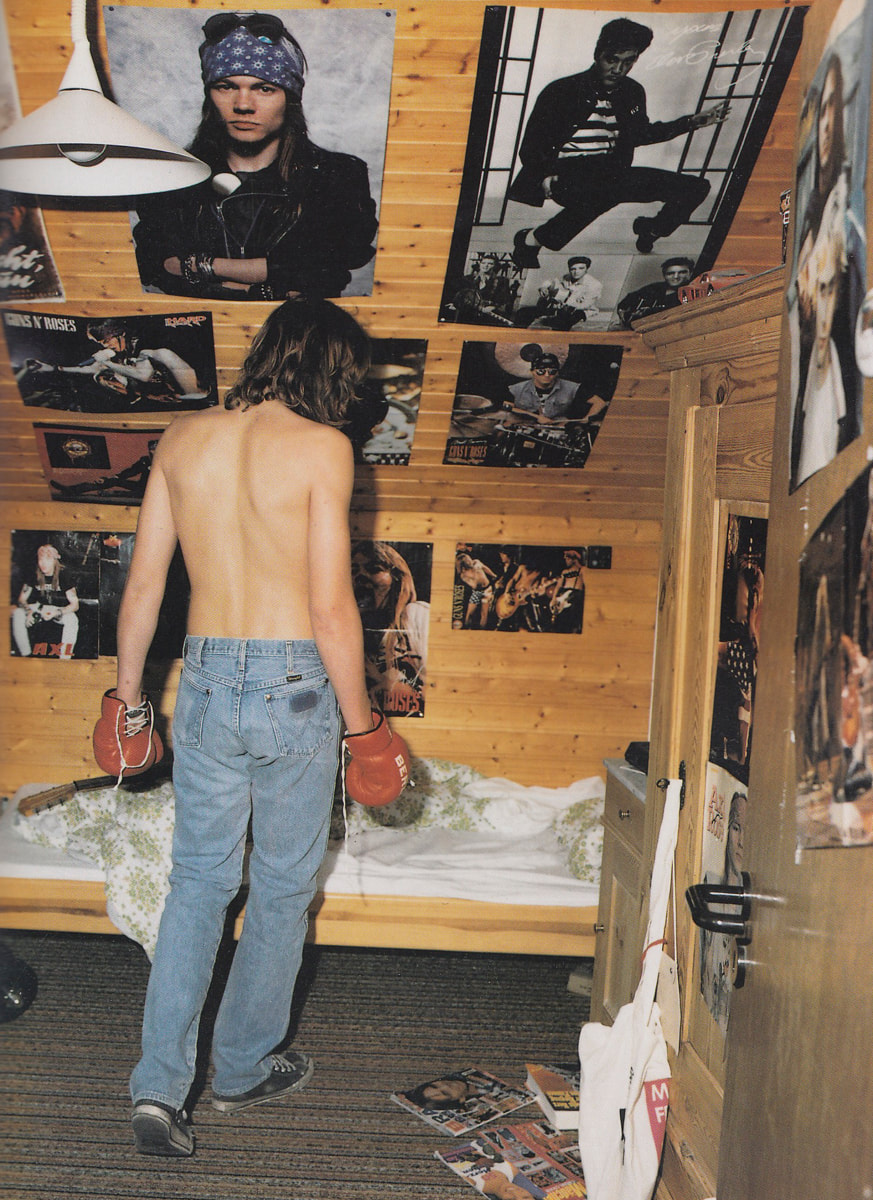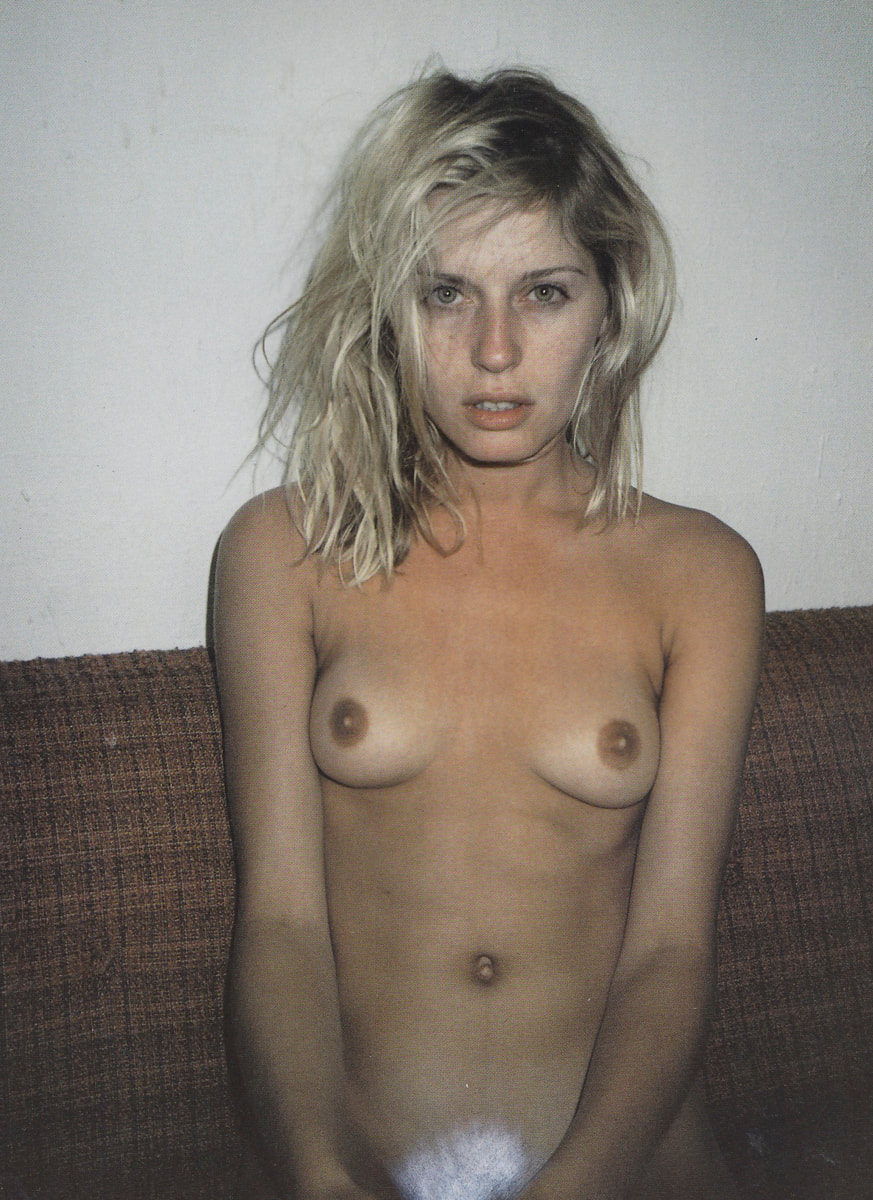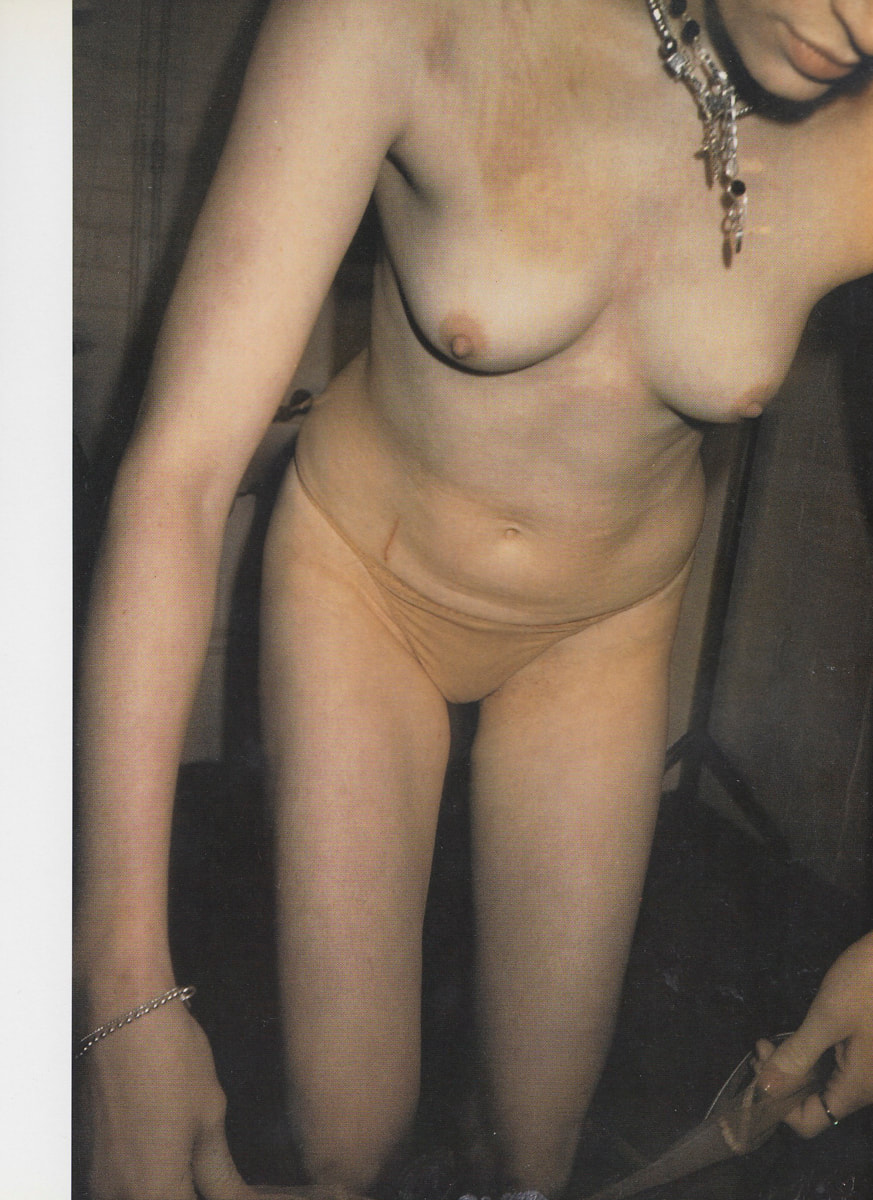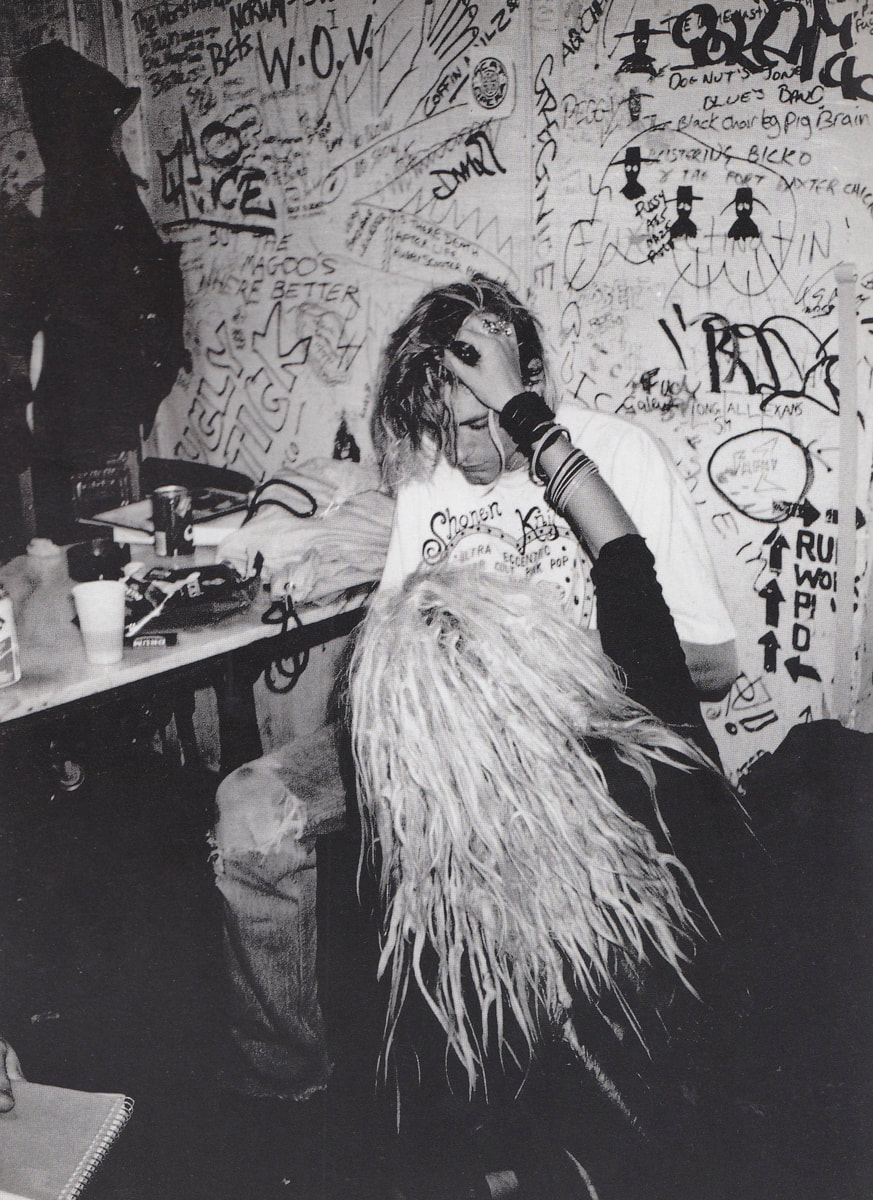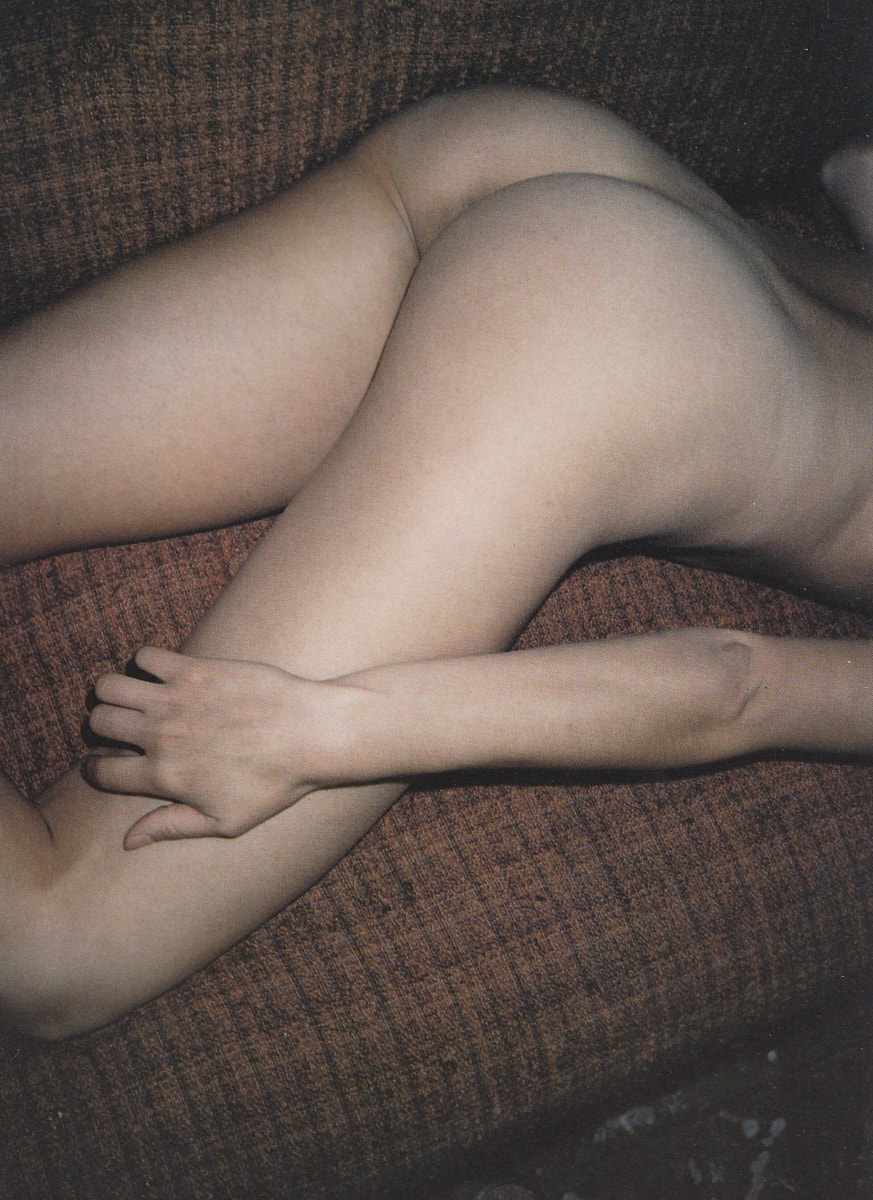 Juergen Teller

Juergen Teller

$175



Hardcover | First edition | 176 pages

Published by Taschen, 1996.

Juergen Teller's first published monograph features many of his early and iconic works featuring candid portraits of Kate Moss, Vivienne Westwood, Patti Smith, Stella Tennant, PJ Harvey, Chloë Sevigny, Harmony Korine, Kurt Cobain and Courtney Love. Teller walks a fine line somewhere between fashion and fine are photography, his unconventional framing of models, use of hard flash, rawness and refusal to retouch makes his aesthetic so recognisable.

Condition: good (minor shelf wear and staining to flyleaves)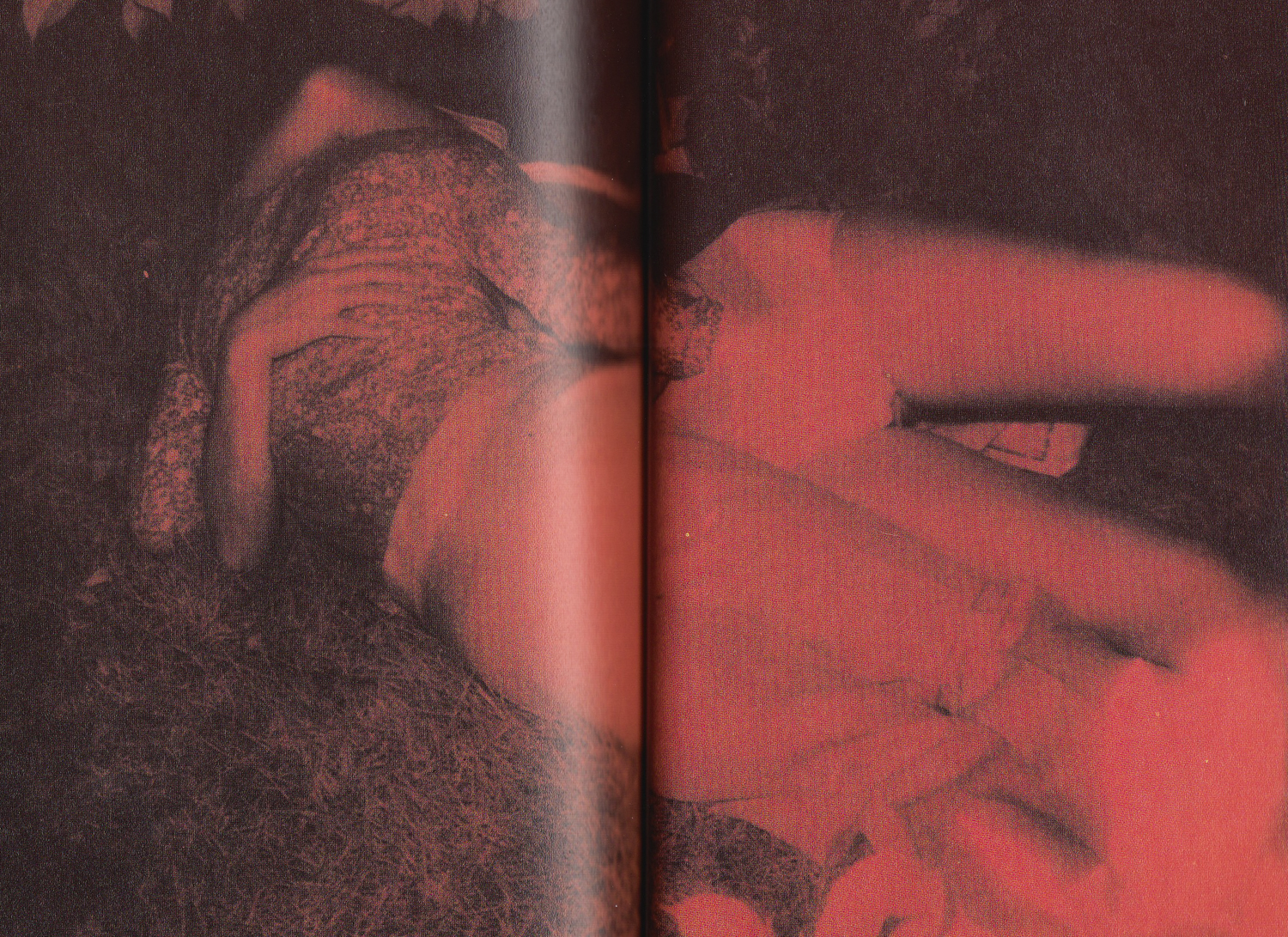 Document Koen
(Photopocket version)

Kohei Yoshiyuki
$180



Softcover | First Edition | 240 pages

Published by Sunday Inc, 1981.

The original Document Koen (Document Park) is one of the most notorious Japanese photobooks. This follow-up paperback features photos from the first section of that book with aditional text and diagrams. It was released as a D.I.Y. of sorts for aspiring photographers and voyeurs aiming to replicate the images of Yoshiyuki, complete with photo developing instructions and equipment lists.

"The abstract, somewhat inexplicit nature of Document Koen (Document Park) raises few issues regarding the depiction of sex, but it does generate a whole slew of questions concerning voyeurism, privacy and stalking. It may indeed be considered a documentary book about sexual practices rather than a sex book in itself, although the voyeuristic nature of the images feeds back into both what is going on and how it was documented. To make the book, Yoshiyuki trawled the Shinjuku and Yoyogi parks in Tokyo, both notorious for nocturnal sexual activity, and photographed the 'goings-on' with infrared flash, which enabled him to get images in the dark without the flash being visible. One suspects that this was done less for reasons of concealment and more for the brittle, indeterminate aesthetic produced, for these seem to be semi-public events, with more voyeuristic spectators than people actually taking part in the various sexual activities... nominally a soft-core voyeur's manual, Document Kouen is somewhat short on titillation. It is, however, a brilliant piece of social documentation, catching perfectly the loneliness, sadness and desperation that so often accompany sexual or human relationships in a big metropolis like Tokyo." - Parr & Badger, The Photobook: A History, Volume 2, pp. 296-297

Text in Japanese.

Condition: good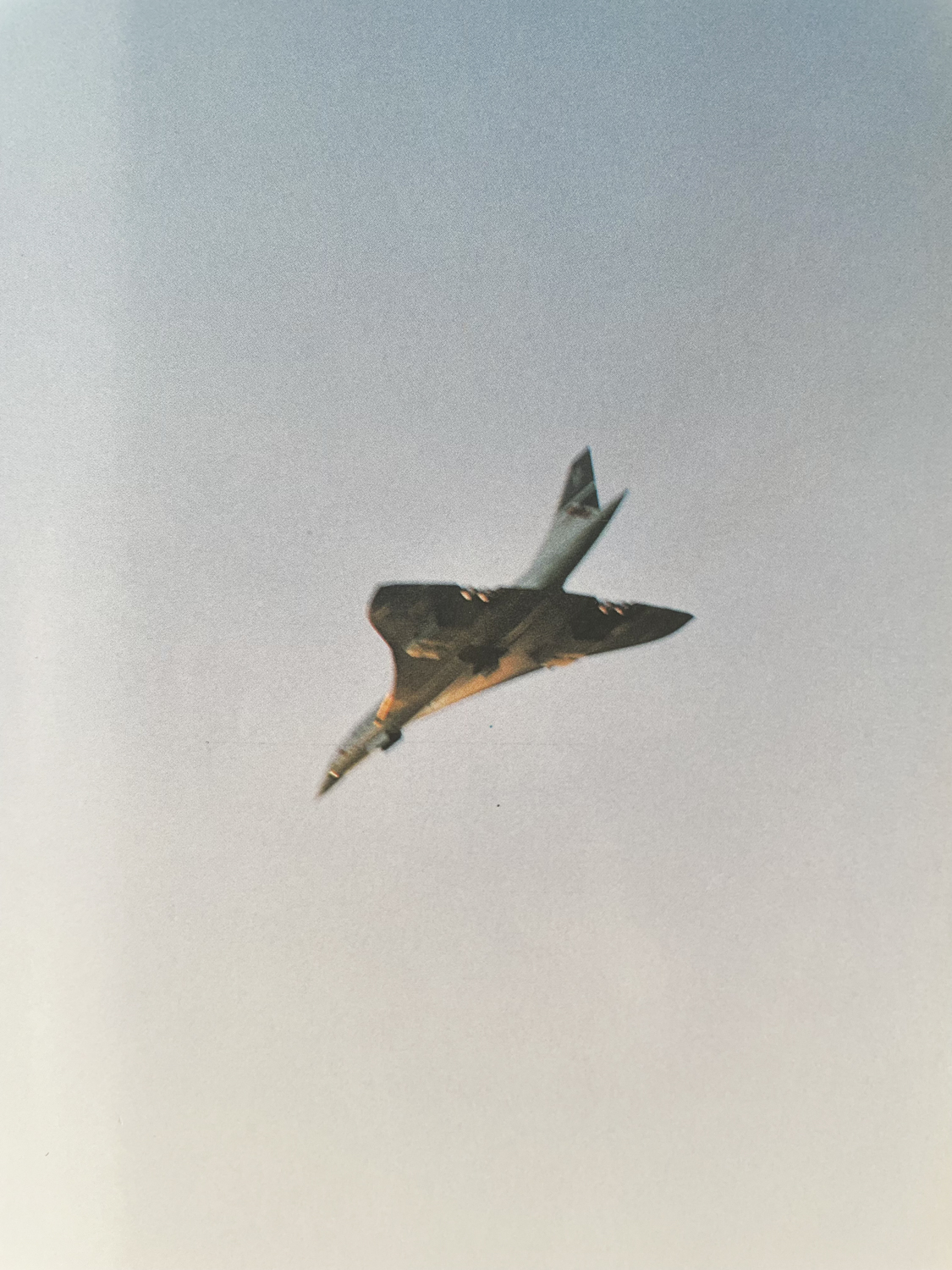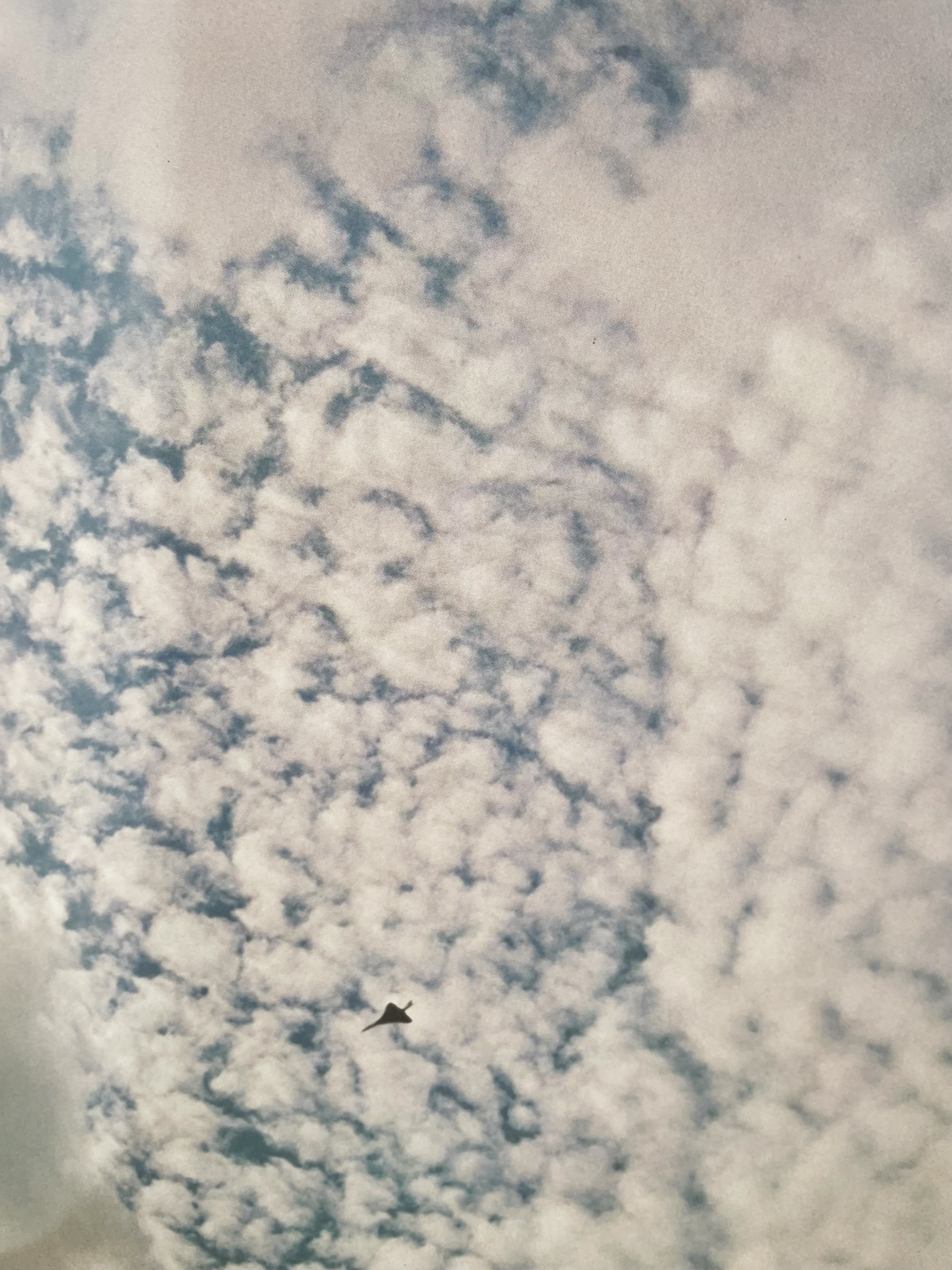 Concorde

Wolfgang Tillmans

$300



Softcover | First Edition | 128 pages

Published by Walther Konig, 1997.

This is the true first edition of Wolfgang Tillmans' iconic, photobook which has been reproduced over multiple editions since its initial release.

With no text other than the inner-front flap's description, Tillmans' iconic book consists of 62 color photographs of the Concorde airplane—taking off, landing or in flight, and sometimes as just a tiny, birdlike silhouette in the sky. The photographs speak of both the beauty and the environmental devastation produced by this fabled French/British airplane, both sides of which Tillmans captures in his casual yet formally elegant signature style.

"Concorde is perhaps the last example of a techno-utopian invention from the sixties still to be operating and fully functioning today. It's futuristic shape, speed and ear-numbing thunder grabs people's imagination today as much as it did when it first took off in 1969. It's an environmental nightmare conceived in 1962 when technology and progress was the answer to everything and the sky was no longer a limit. " - Wolfgang Tillmans

Condition: very good (natural wear to first title page + discolouration from age)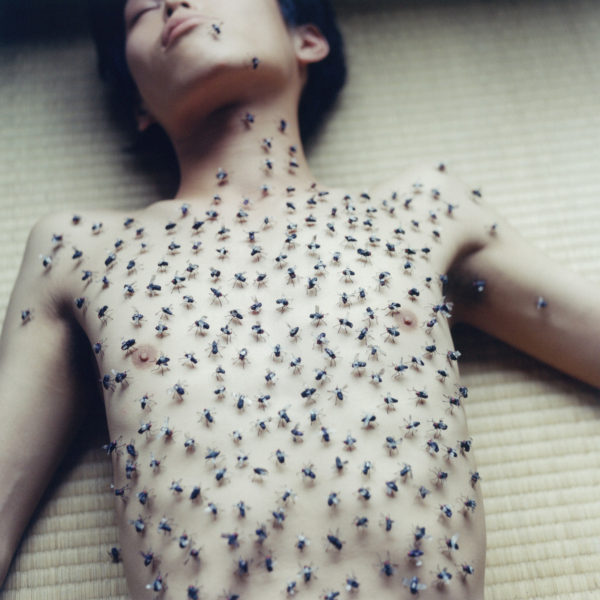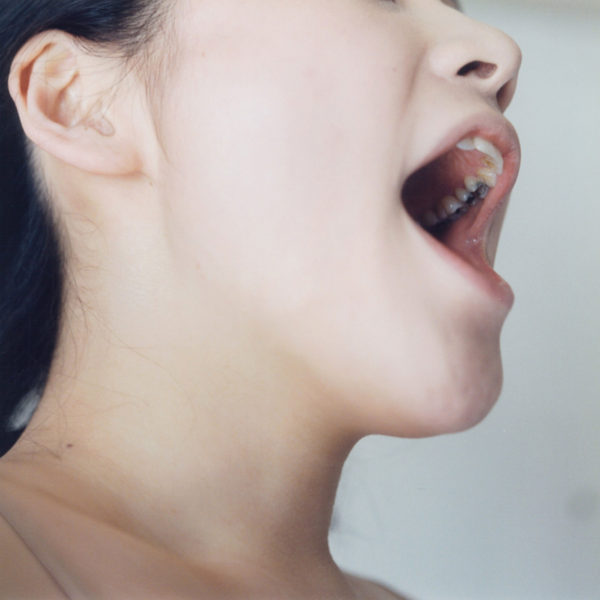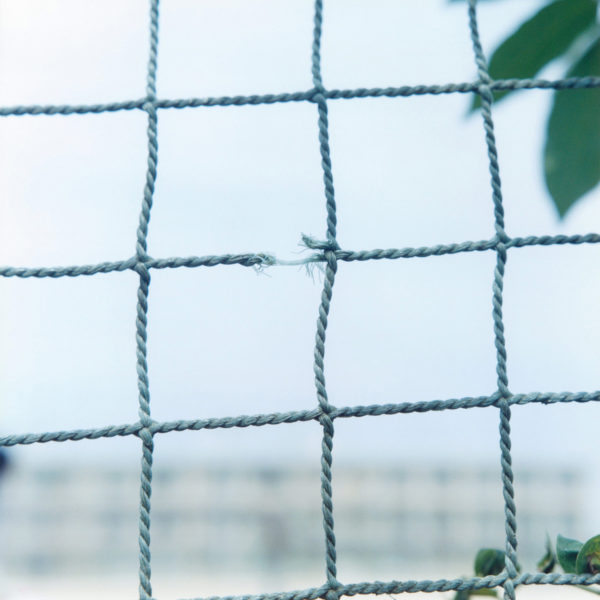 Utatane

Rinko Kawauchi
$75


Softcover | 128 pages

Published by Little More, 2001.

Carps, clouds, a curtain, a tire, fried eggs, grandfather, a butterfly. These are the details of the everyday life that are too easily missed. Seen through the lens of Kawauchi's camera, however, the ordinary shines with bejeweled patterns of light; even an ant transforms into a statement of style. At the same time, the carcass of a dove proclaims the book's theme of the terror that exists next door to everyday beauty. This thoughtful debut photobook won awards for its graceful contemplation of mortality.

First published in 2001, this copy is the 9th printing from 2020.

Condition: like new
Tokyo Style

Kyoichi Tsuzuki
$55



Softcover | Out of print | 440 pages

Published by Chikuma Shobo, 2003.

Japanese writer and photographer, Kyoichi Tsuzuki gives readers a peep into the cluttered, colourful and tiny apartments of those inhabiting Tokyo. Divided into eight sections - Beauty in Chaos, The Fancy Fetish, Artsy Pads, The Traditional Touch, Monomaniacs, Kiddie Kingdoms, Inertial Living and Hermitages. All images were taken over a period of two years, presenting a demystified Tokyo which illuminated the ordinary lifestyles of Tokyo people. A truly influential interior "design" book.

Condition: good

Couples and Loneliness

Nan Goldin
$210



Softcover with slipcase | First Edition | 144 pages

Published by Korinsha Press, 1998.

Few artists have suceeded in creating a body of work as uncompromisingly honest and tender as Nan Goldin's. Couples and Loneliness presents a collection of images gathered from across Goldin's photographic career. The collection represents the thematic core of Goldin's work and vision, and explores themes of love, loss, sexuality, intoxication, pain, and her ongoing obsession of the documention of those around her.

The book is narrated throughout by Goldin, offering a poetic backing to the work and anecdotal insight into particular images.

Text in English and Japanese.

Memories of a Dog, Final Chapter

Daidō Moriyama


Softcover | First Edition | 240 pages

Published by Asahi Shimbun, 1998.

Sixteen years after his publication, Memories of a Dog, Daido Moriyama once again took us on an autobiographical journey to places which significantly inform his photographic work.

The book starts in Paris, and then moves through Osaka, Kobe, Shinjuku, Zushi and finally to Yokosuka, the American military base where his work begin to gain recognition. The book also shows encounters between Daido and other photographers and artists while he was on the road, including William Klein, Shuji Terayama, Takuma Nakahira and Nobuyoshi Araki.

Condition: Very good (some natural shelf wear and aging)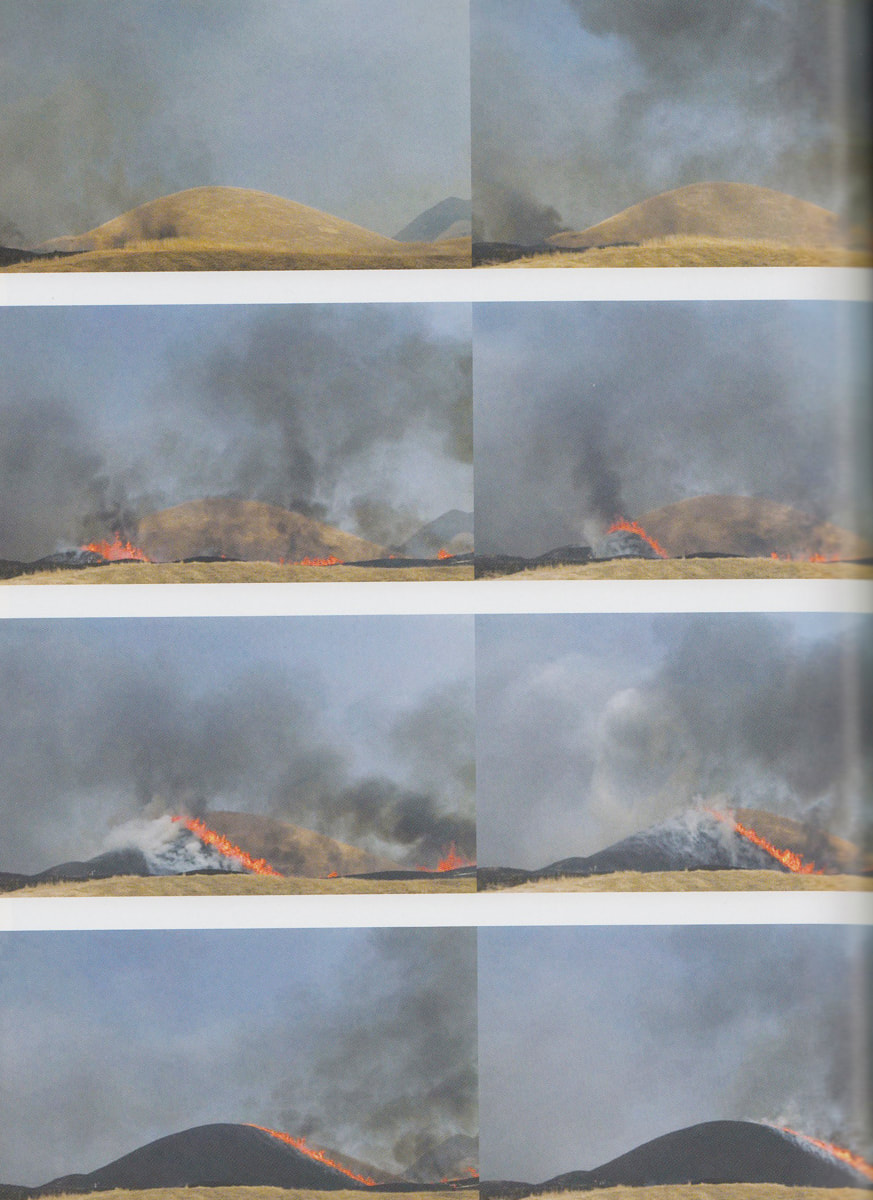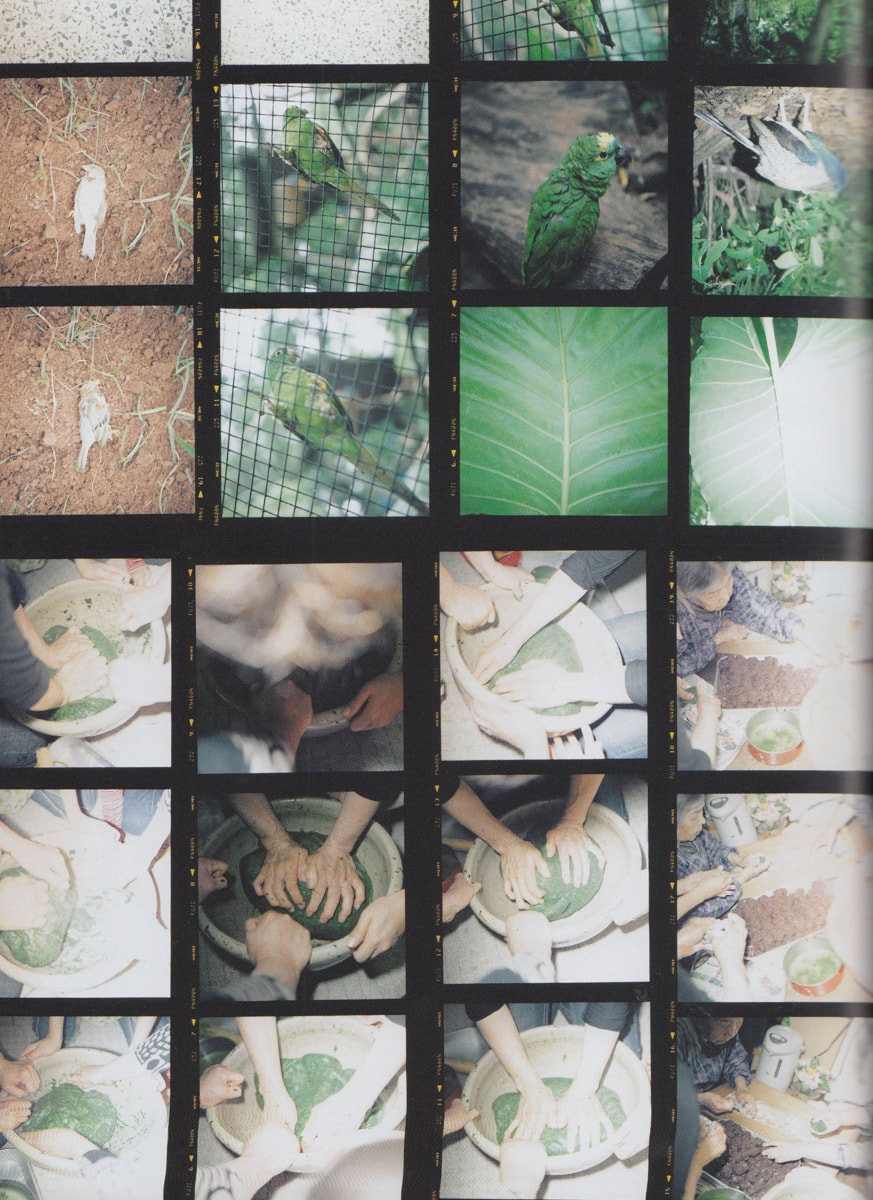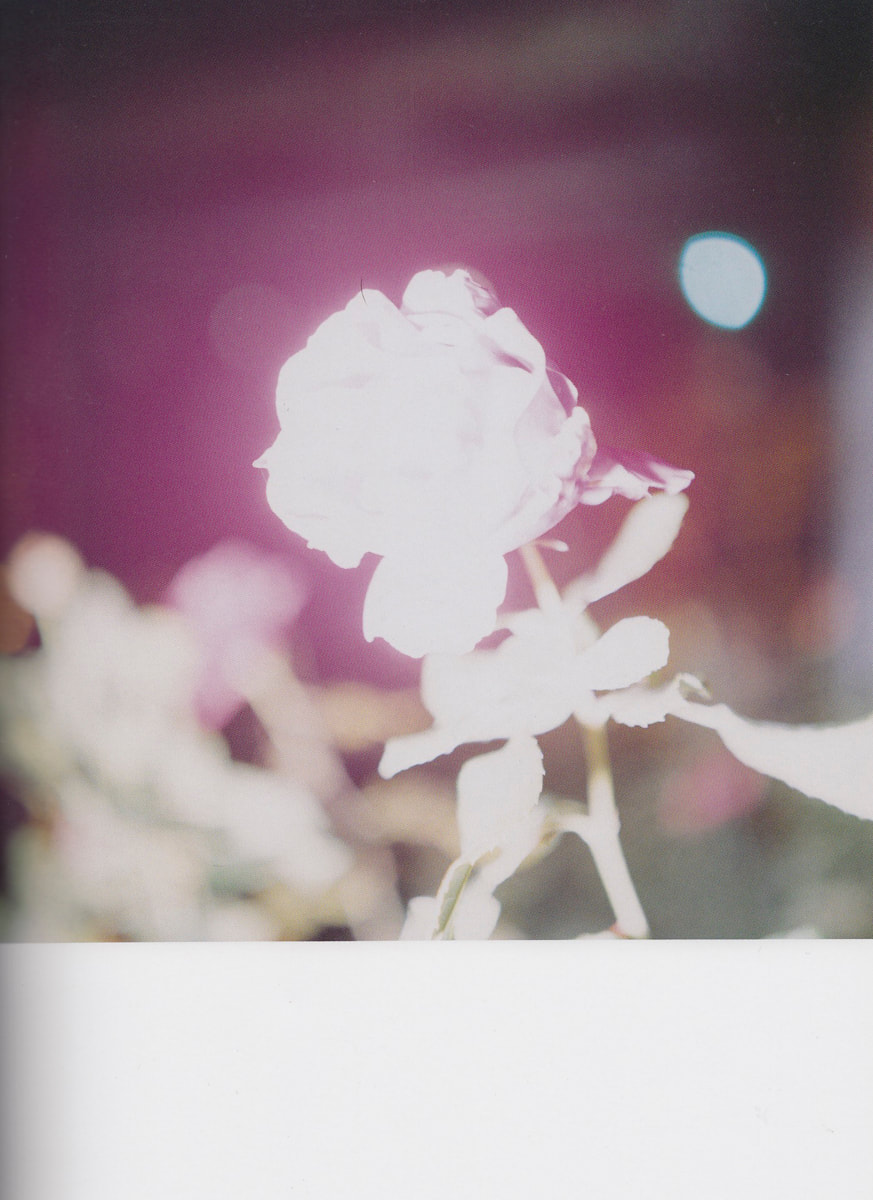 Illuminance, Ametsuchi, Seeing Shadow

Rinko Kawauchi
$90


Softcover | First edition | 144 pages

Published by Seigensha, 2012.

Japanese photographer Rinko Kawauchi's work is marked by its serene and poetic style. She often depicts the ordinary moments in life, concentrating attention on what might otherwise be overlooked or taken for granted. Her images "contain a sense of openness; liberated from the restriction that photography is just a documentary." In producing her images, the questions of 'when' or 'where' do not play a role, freeing them from limitations of time and space and allowing the viewer access to the universal visual languages they communicate. 'Between Heaven and Earth – On Rinko Kawauchi', an essay by Tetsuro Ishida, completes this simple and elegant collection of her work.

Condition: good
Yesterday's Sandwich II

Boris Mikhailov


Hardcover | Edition of 1000 | 104 pages

Published by Super Labo, 2019.

Yesterday's Sandwich II is the continuation of Mikhailov's 2007 title by the same name, which contains 90 never before-seen superimposed images.

In the late 1960s to early 70s, Boris Mikhailov of the former Soviet Union, discovered a new method of image making, in which he would overlap two colour slides, creating these "sandwich images. The photographs in the book present strange scenes of everyday Soviet life. Mikhailov states that the work served as a metaphor for the worldview of the soviet man, who began to realize the duality of soviet life and the beginning of its democratization.

Condition: Like new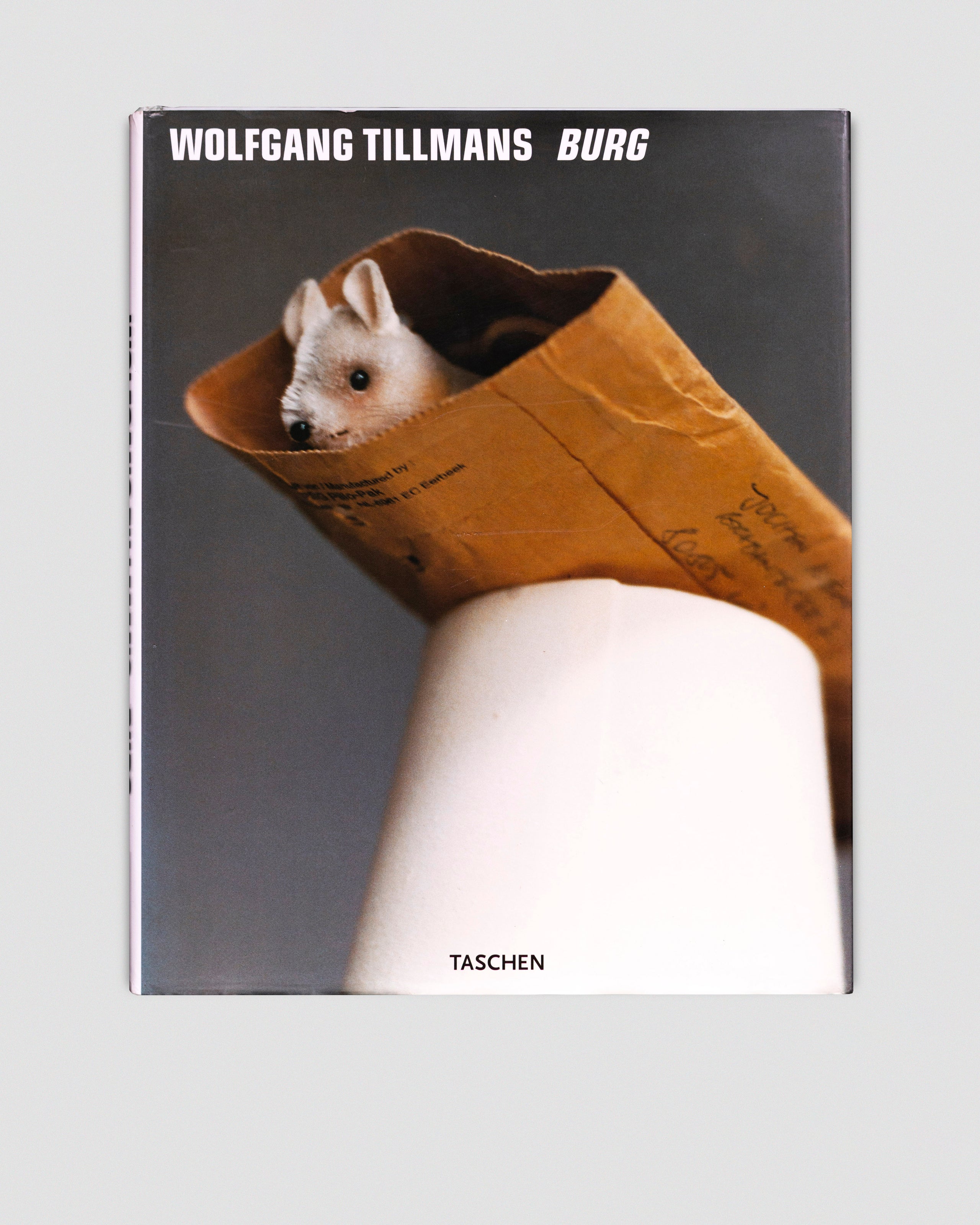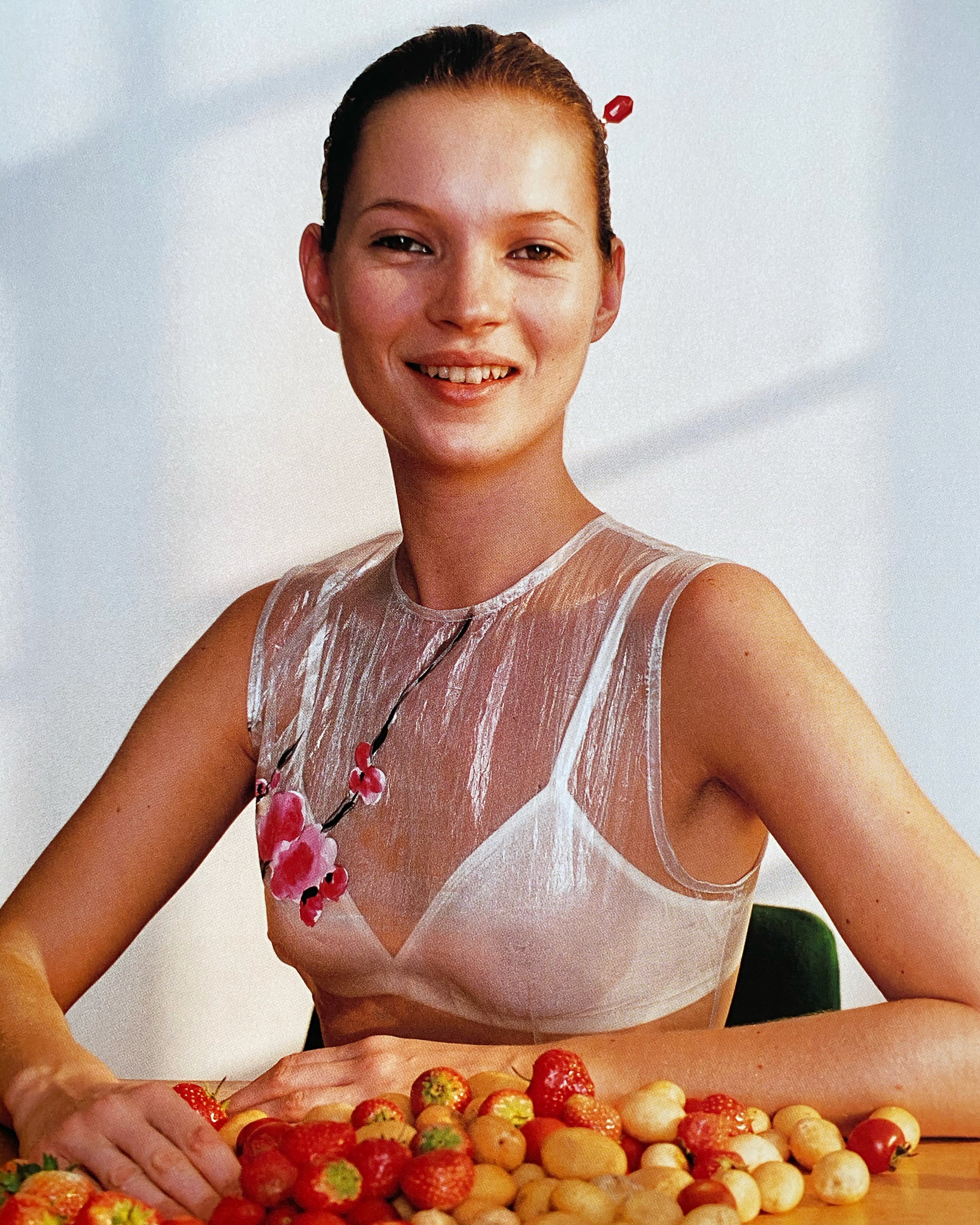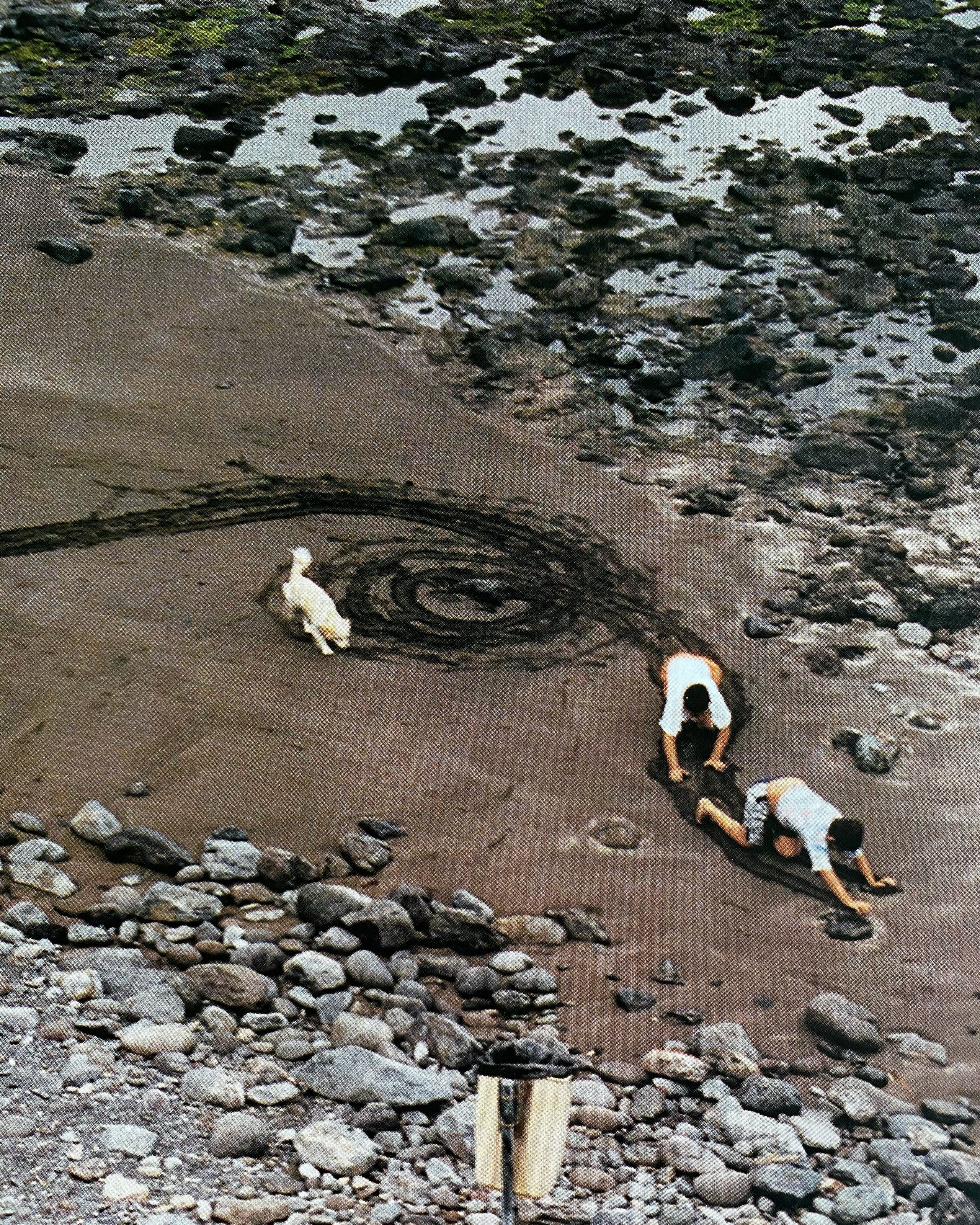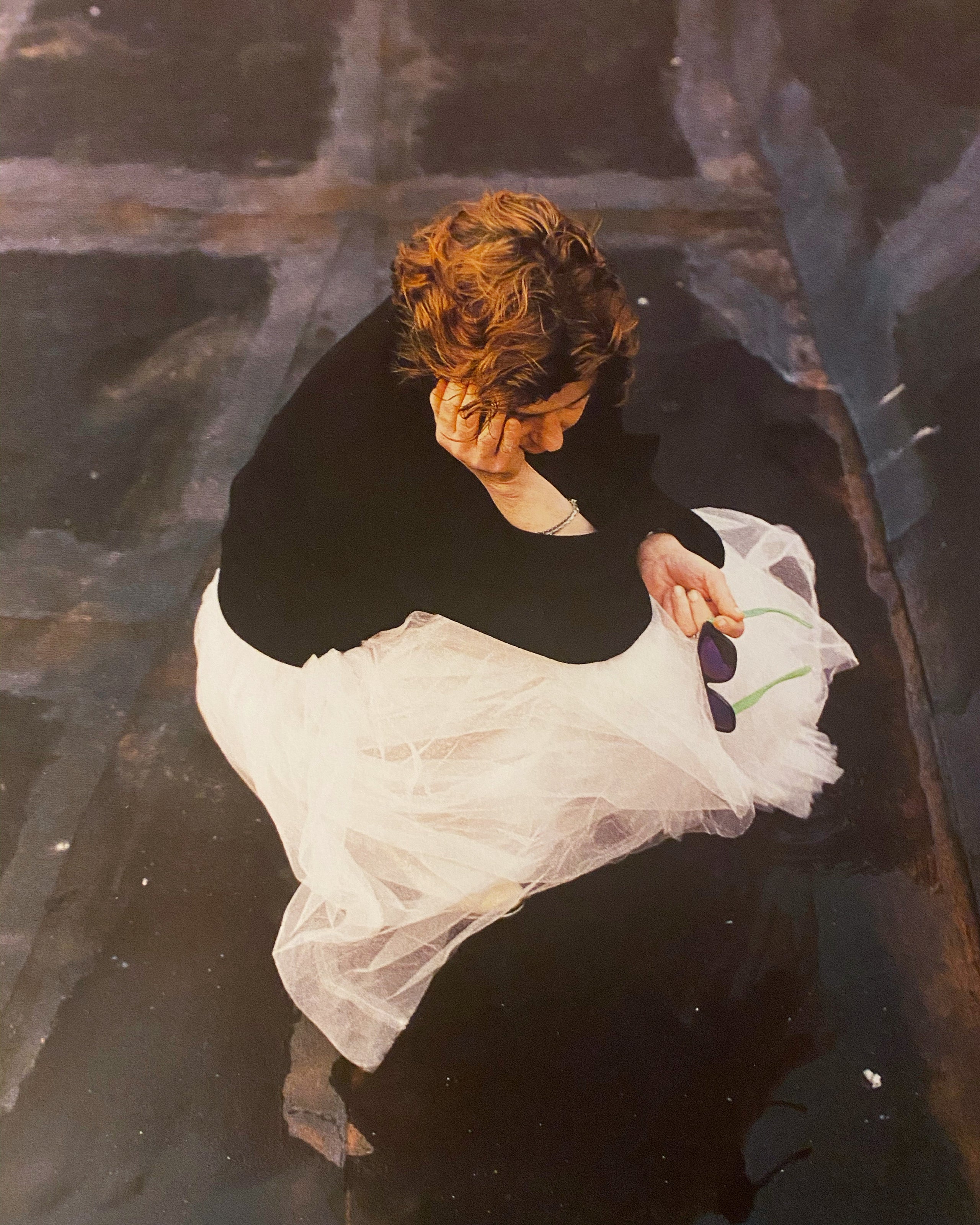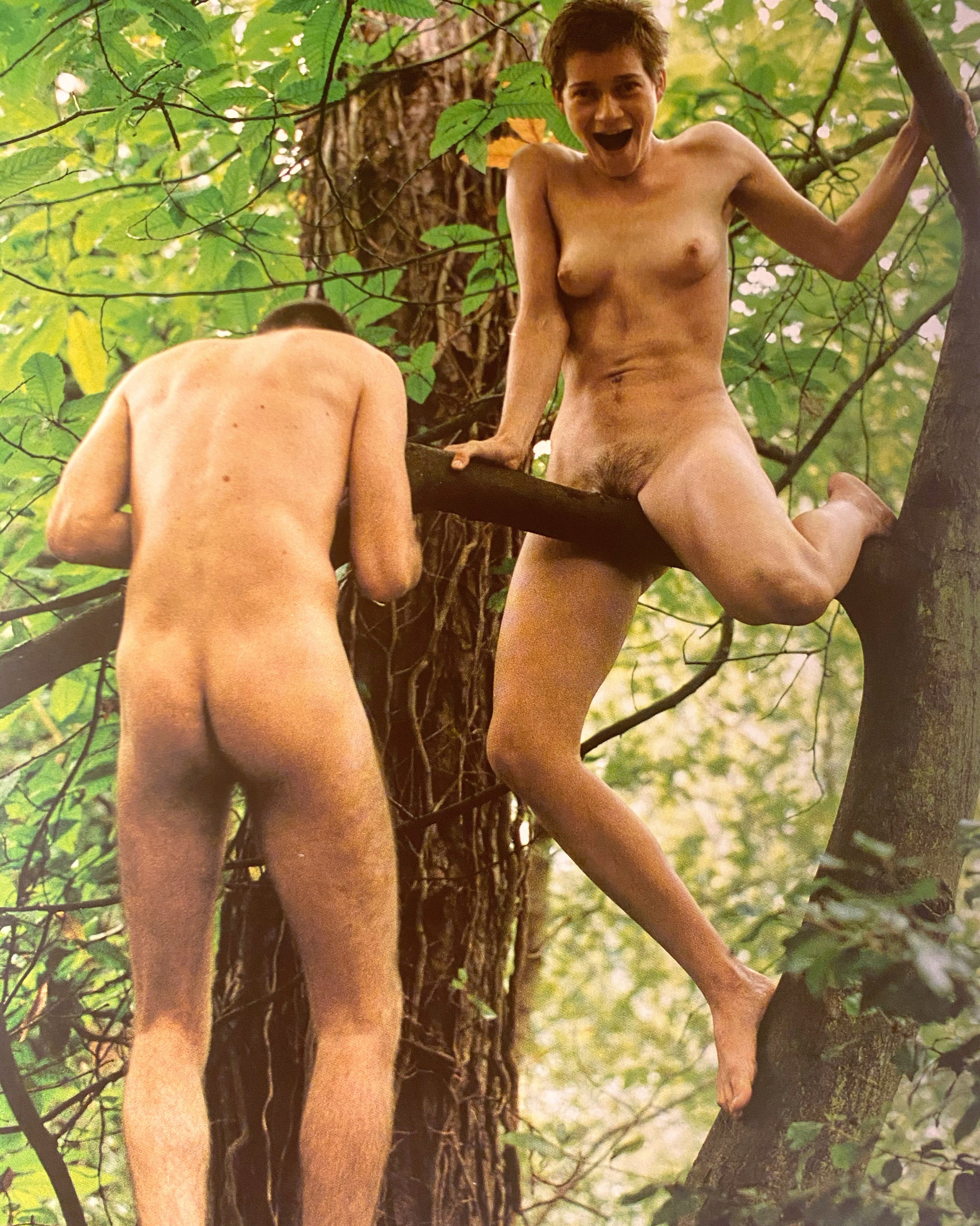 Burg

Wolfgang Tillmans



Hardcover | First Edition

Published by Benedikt Taschen Verlag, 1998.

Since his works were published in i-D and Ray Gun magazine during the 1990s, Tillmans has developed into one of the most influential photographers of his generation. Made shortly after losing his partner to AIDS, 'Burg' is tender while still holding Tillman's distinct, dirty realist and playful styles, a true definitive edition of "Tillmans of the 90s".
Includes an essay by David Ditcher.