Peter Hujar

Peter Hujar
$120



Softcover | First Edition | 95 pages

Published by Grey Art Gallery, 1990.

Peter Hujar was a revered figure in the downtown New York creative scene from the 1960s until his passing in 1987 to AIDS-related illness. The photographer left behind a complex and profound body of work, best known for the texture and poignancy with which he explored decay, sexuality, death, and the life we share in common. Highly emotional yet stripped of excess, his photographs are always beautiful, although rarely in a conventional way. Hujar has been recognized posthumously as a major American photographer of the late-twentieth century. Yet his work received only marginal public recognition during his lifetime.

Includes essays by Stephen Koch and Thomas Sokolowski, plus interviews with Fran Lebowitz and Vince Aletti.

Condition: good

Planete France

Luc Choquer

$120



Hardcover | First Edition | 79 Pages

Published by Contrejour, 1989.

French photographer, Luc Choquer's first monograph published by Contrejour, is a collection of color portraits taken throughout France, and is considered to be the first contemporary portrait of France and its inhabitants.

Condition: good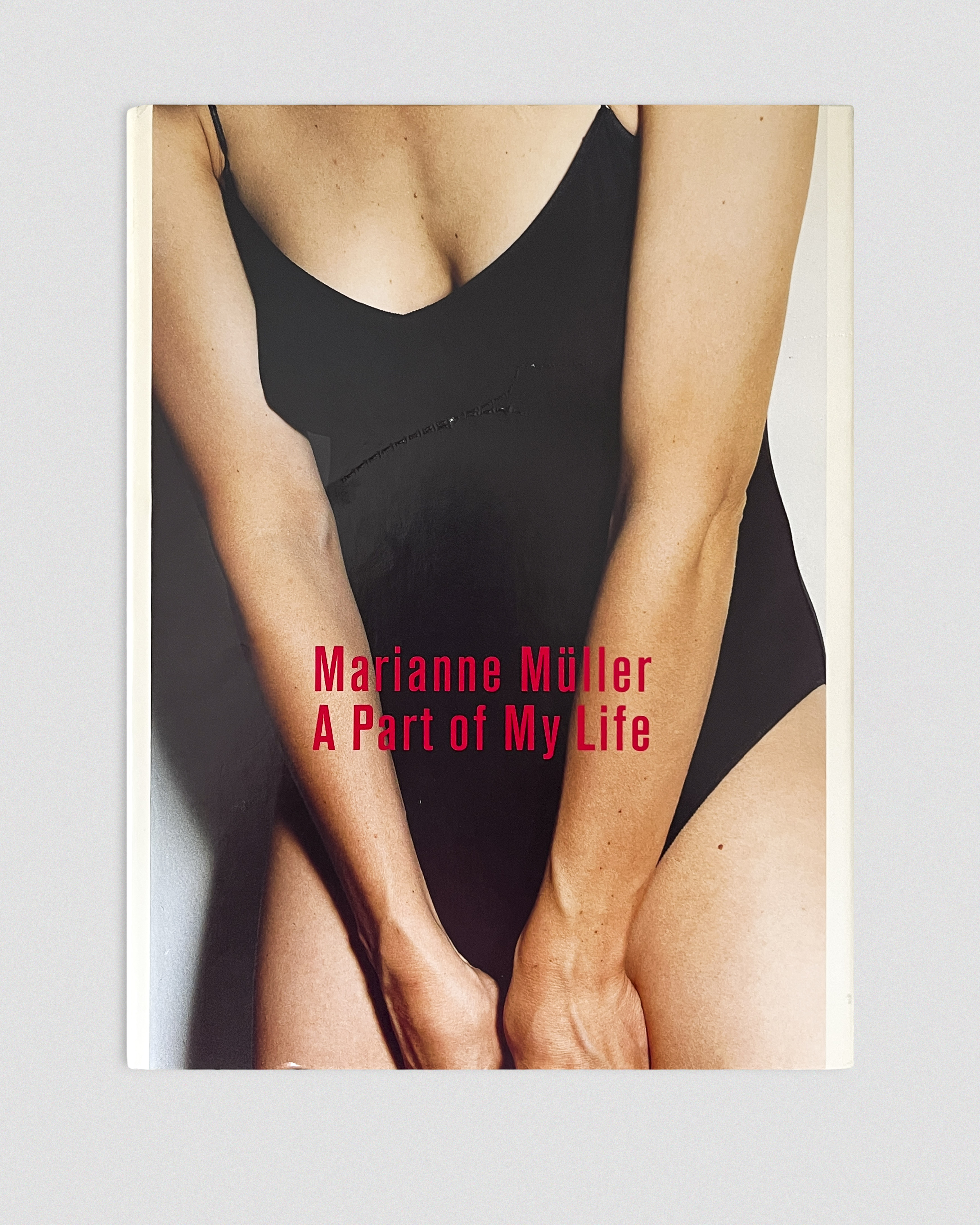 A Part of My Life

Marianne Müller

$65



Hardcover | First Edition | 128 Pages

Published by Scalo, 1998.

In this book of intimate, sensitive and sensual photographs, the young Swiss artist Marianne Muller recognises the world she inhabits as a series of events which may be important, essential, dramatic, or banal. She is interested in the transitions we make, from the public to the private, from the private to the erotic, and her pictures show the ability of the artist's eye to turn the most everyday, fleeting experiences into visually significant and lasting images. "I take pictures of myself, of my dirty dress lying in a bathtub, of the sky, flowers, the bus stop on my way home, cows, mountains. I take pictures when I feel insecure or very sure of myself, when something important is happening or simply when I think something is very beautiful", she says. The images Muller produces have the power to transcend the personal and become emblems of shared experience.

Condition: fair (large scratch on front cover, inside of book in excellent condition)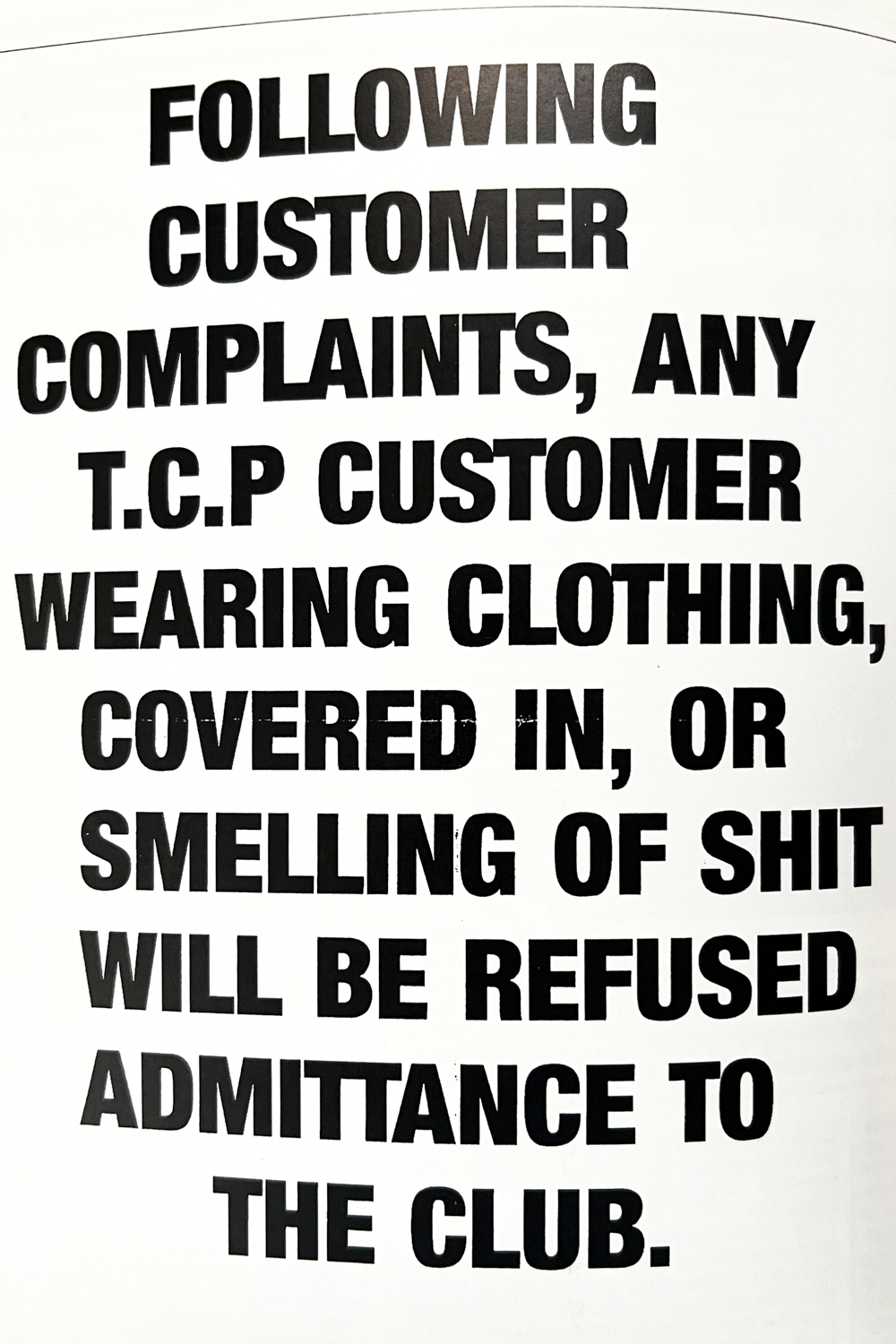 Wako Book 3

Wolfgang Tillmans

$240



Softcover | First Edition of 1,500 copies | 80 pages

Published by Wako Works of Art, 2004.

Third in the series of now extremely rare books published by photographer, Wolfgang Tillmans' Japanese gallery, Wako Works of Art, in Tokyo. Each time Tillmans has had a show there since 1999 the gallery has produced a beautifully printed, elegant little catalog in an identical fomat. Each edition is designed, edited and photographed by Tillmans.

Condition: good (some wear to transparant dustcover)

Wako Book 4

Wolfgang Tillmans

$240



Softcover | First Edition of 1,500 copies | 87 pages

Published by Wako Works of Art, 2008.

Fourth in the series of now extremely rare books published by photographer, Wolfgang Tillmans' Japanese gallery, Wako Works of Art, in Tokyo. Each time Tillmans has had a show there since 1999 the gallery has produced a beautifully printed, elegant little catalog in an identical fomat. This specific title was published in conjunction Tillmans' exhibition, Lichter. Each edition is designed, edited and photographed by Tillmans.

Condition: good (some wear to transparant dustcover)

Dogs Chasing My Car in the Desert

John Divola



Hardcover | First Edition | 40 pages

Published by Nazraeli Press, 2004.

The desert is not empty. However, it is vacant enough to bestow a certain weight to whatever is present. This is an extraordinary place, the unobstructed view to the horizon, the quality of the light, and that smell after it rains. Add this to a heightened awareness of your own presence and the desert can take on an existential quality.

And it's quiet. Once, having climbed to the top of a very large hill to photograph, I was startled by the sound of the wind moving under the wings of a bird as it flew by. Hundreds of feet below and half a mile away a dog spotted me and started barking like it had just caught me climbing the back fence. No one sneaks up on a dog in the desert. A dog can hear your car coming for several miles and will see you coming almost as far away. By the time you arrive he has developed a level of anticipation.

'From 1995 to 1998, I worked on a series of photographs of isolated houses in the desert at the east-end of the Morongo Valley in Southern California. As I meandered through the desert, a dog would occasionally chase my car. Sometime in 1996 I began to bring along a 35mm camera equipped with a motor drive and loaded with a fast and grainy black-and-white film. The process was simple; when I saw a dog coming toward the car I would pre-focus the camera and set the exposure. With one hand on the steering wheel, I would hold the camera out the window and expose anywhere from a few frames to a complete roll of film. I'll admit that I was not above turning around and taking a second pass in front of a house with an enthusiastic dog. Contemplating a dog chasing a car invites any number of metaphors and juxtapositions: culture and nature, the domestic and the wild, love and hate, joy and fear, the heroic and the idiotic. It could be viewed as a visceral and kinetic dance. Here we have two vectors and velocities, that of a dog and that of a car and, seeing that a camera will never capture reality and that a dog will never catch a car, evidence of devotion to a hopeless enterprise.' - John Divola

Condition: excellent

Couples and Loneliness

Nan Goldin



Softcover with slipcase | First Edition | 144 pages

Published by Korinsha Press, 1998.

Few artists have suceeded in creating a body of work as uncompromisingly honest and tender as Nan Goldin's. Couples and Loneliness presents a collection of images gathered from across Goldin's photographic career. The collection represents the thematic core of Goldin's work and vision, and explores themes of love, loss, sexuality, intoxication, pain, and her ongoing obsession of the documention of those around her.

The book is narrated throughout by Goldin, offering a poetic backing to the work and anecdotal insight into particular images.

Text in English and Japanese.

Condition: Very good


Eight Ball

Keith Haring


Hardcover | First Edition | Unpaginated

Published by Art Random & Kyoto Shoin, 1989

A very rare and unique project from Haring, made as part of the 'ArT RANDOM' book series.

"This book comes at a time in my life when I am searching for answers. Having spent thirty years here, each day seems to provide only more questions. This book is a testament to that search.

It was constructed like a kind of game. First, I went through drawers full of old mementos, newspaper clippings and drawings that I had saved and found ones that were particularly interesting to me. Then, they were randomly glued onto the 20 sheets of paper which had each been measured to correspond to the size of a double-page spread in the book.

After this, I painted the paper with red and green guache. Finally, with black sumi ink, I "finished" each of the drawings. [...]

This book is about the mysteries of love, life, death, and art (not necessarily in that order). It attempts to reveal certain truths. However, as I have found in my own life, each revelation brings with it many more new questions. After 30 years, I am exactly at the same point where I started." – Keith Haring

Condition: excellent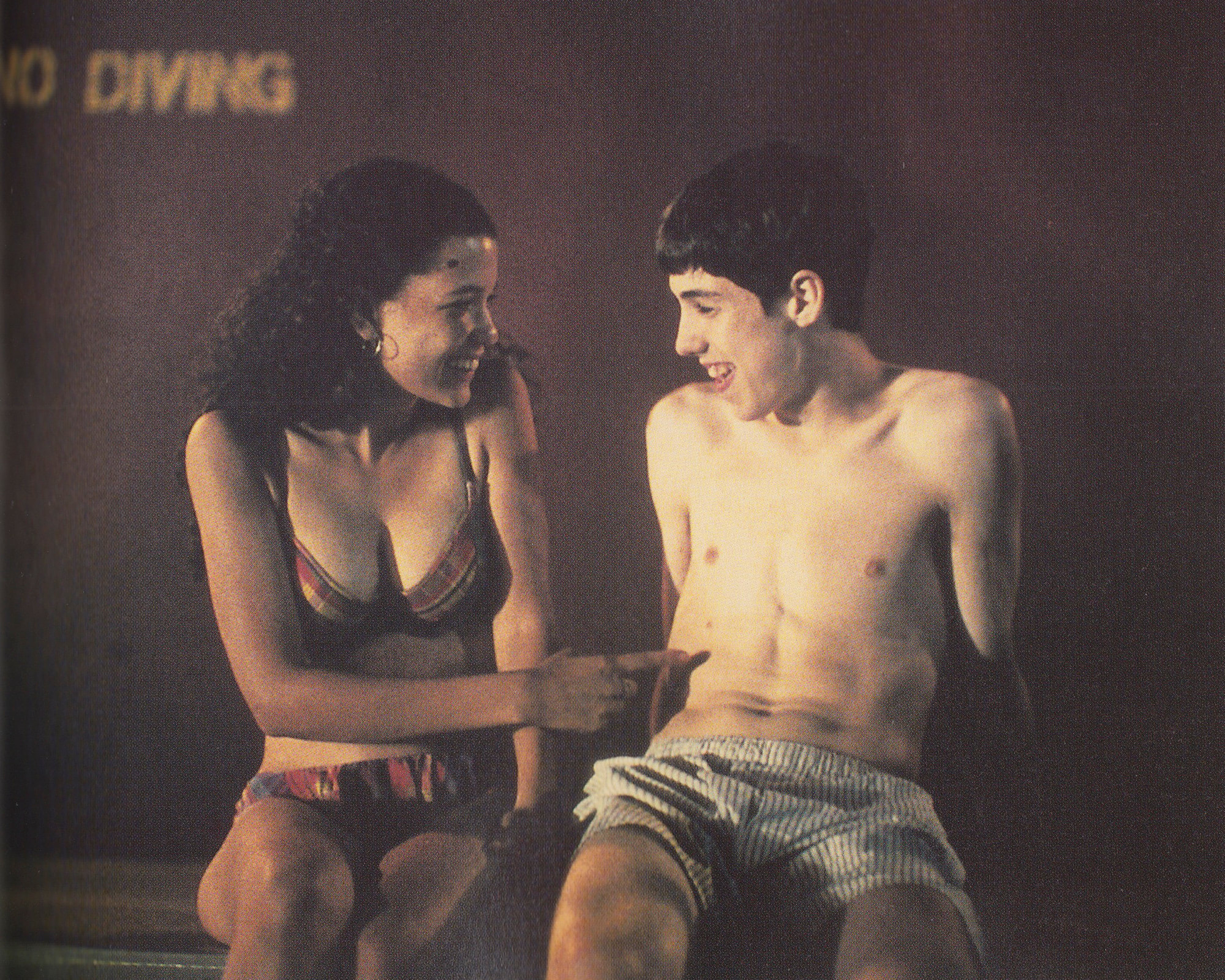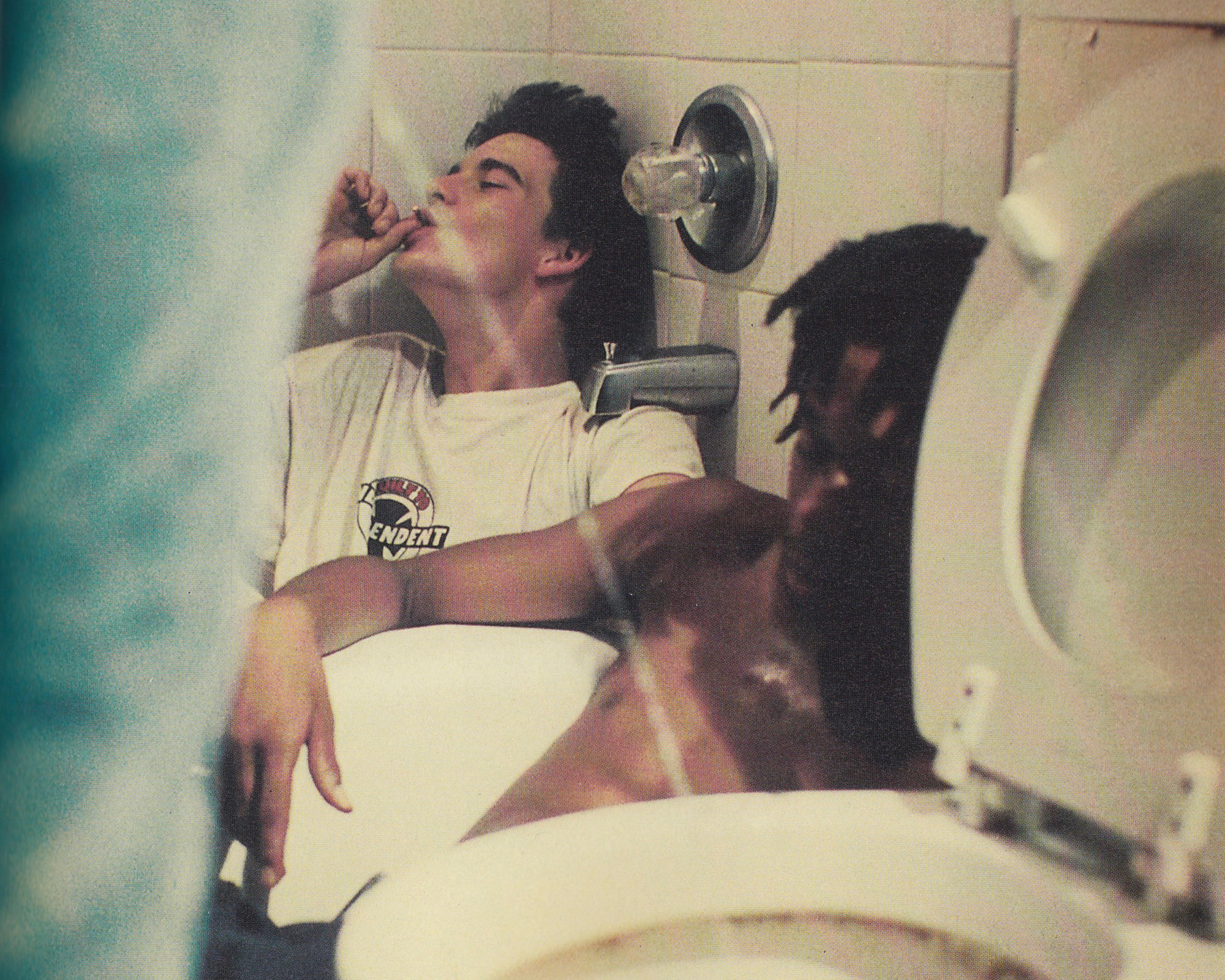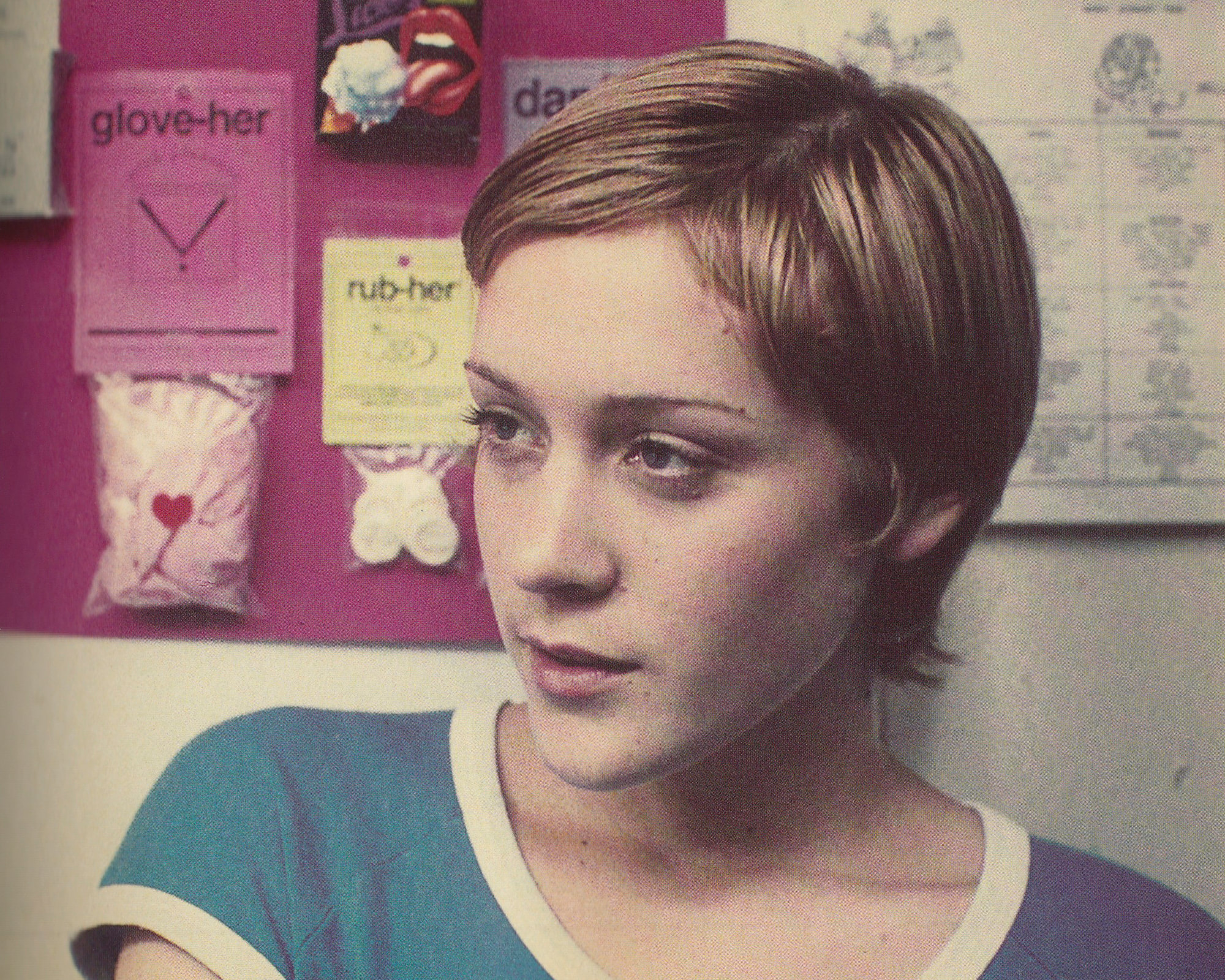 Kids

Larry Clark


Softcover | First Edition | 160 pages

Published by Faber and Faber Limited, 1995.

The visual book of Larry Clark's iconic first film, Kids. The book consists of photographs plus the original screenplay. 'Kids' acts as a day in the life of a group of teenagers in New York City during the mid-1990s. Written by Harmony Korine, directed by Clark and starring Chloë Sevigny, Leo Fitzpatrick, Justin Pierce, Rosario Dawson and Jon Abrahams, the film was a raw display of disaffected youth, complete with sex, drugs, violence and skateboarding.

"Well, I always wanted to make the teenage movie that I felt

America never made – the great American teenage movie, like the great American novel. That's what I always wanted to do. I remember back in the fifties when I was a kid, and the teenage movies were like City across the River and Amboy Dukes. I would see those movies and I would say, Those kids don't look like kids, they're all like older people, like grown-ups. So right away they don't ring true. That's why some of the teenage movies that I do like – Over the Edge – the reason why I liked that movie was that they used kids the right age, they actually used kids. Real kids. I knew my film had to be from the inside, so I called this kid writer I knew through skateboarding, and he came over and I told him what I wanted, and he said, I've been waiting all my life to write this, and he knocked out the screenplay in three weeks. I think when you see the movie Kids that most of us – not all of us, but most of us – will say, Yeah, that's the way we were, that's the way the kids are." – Larry Clark.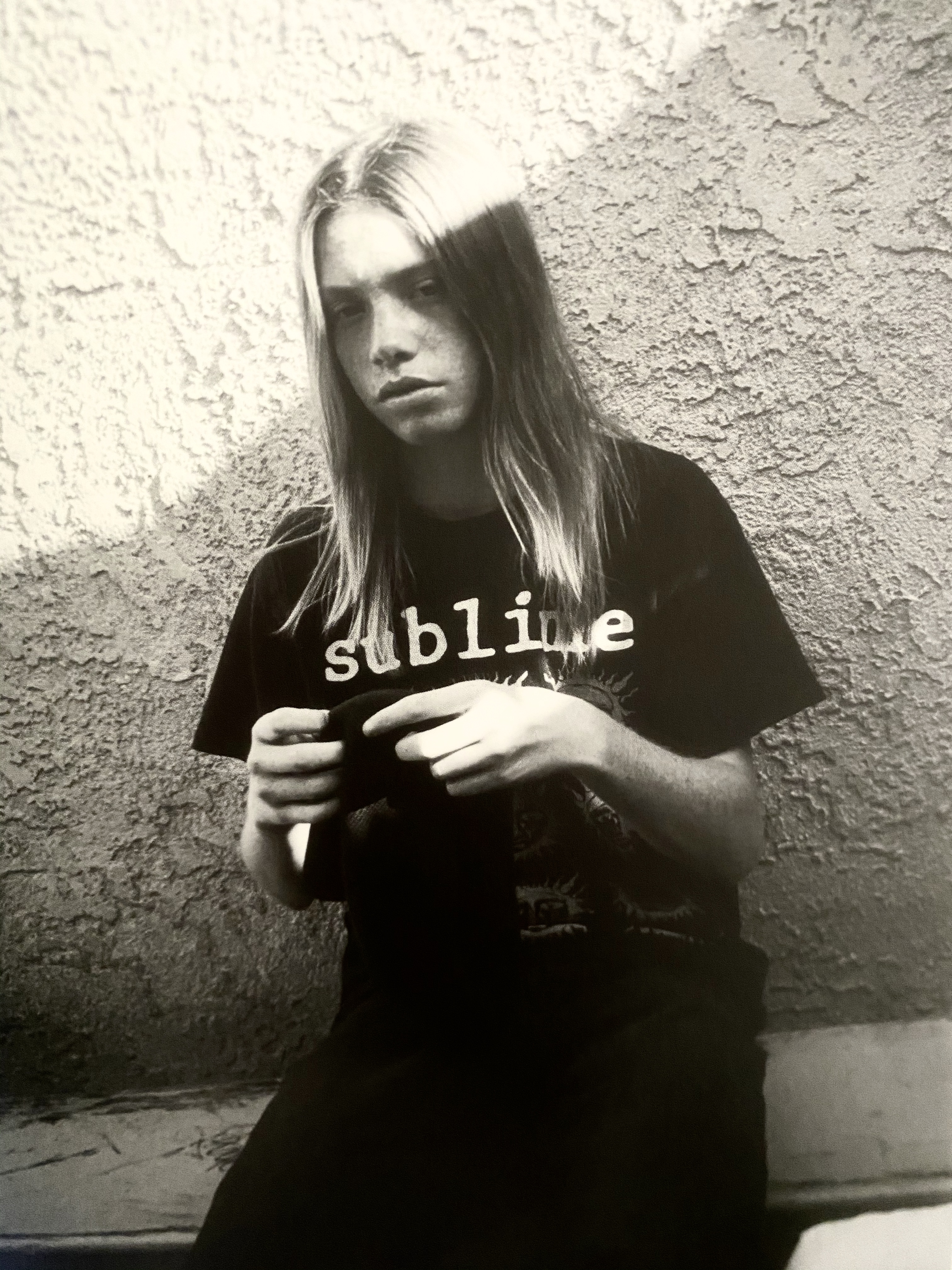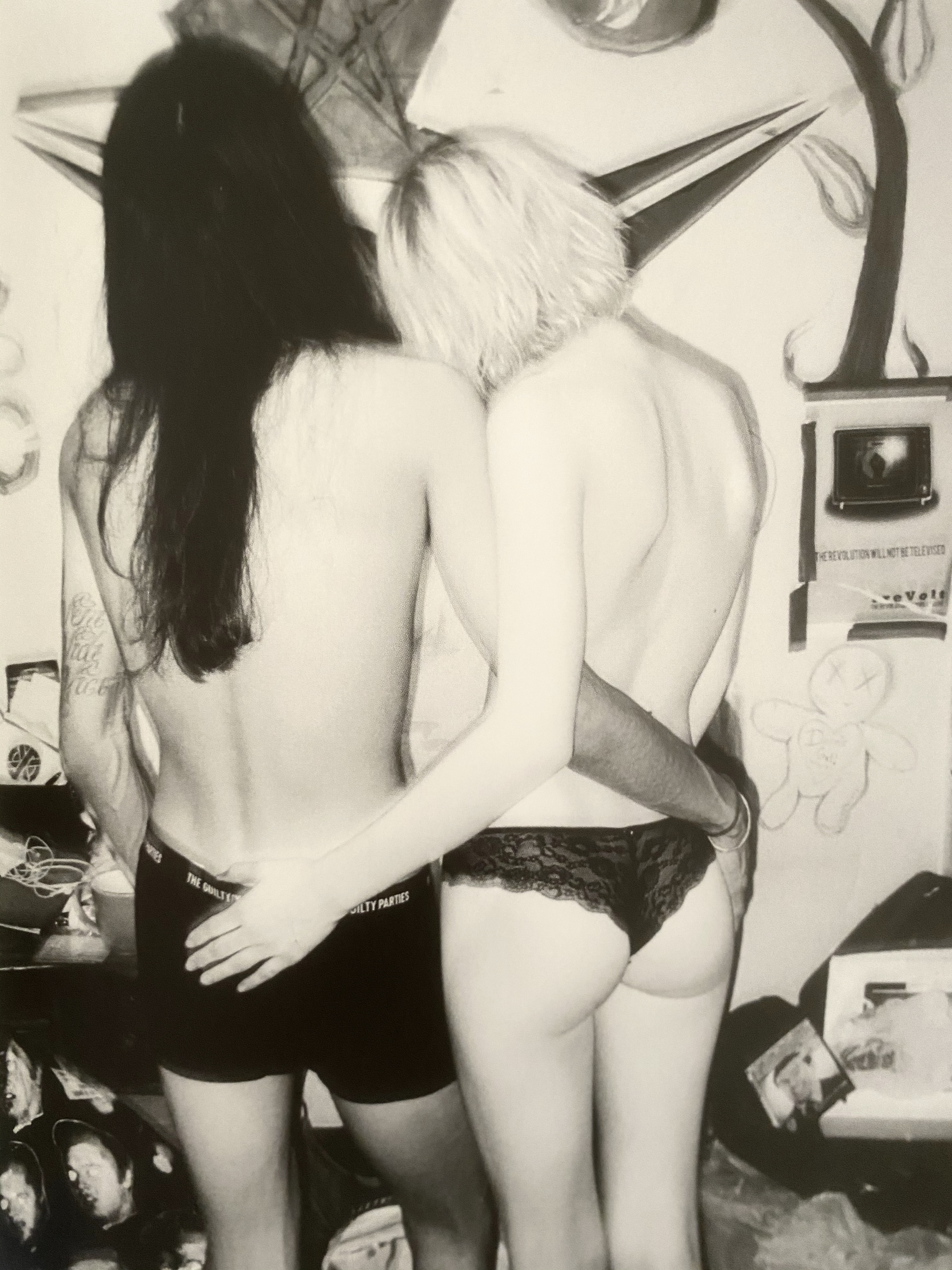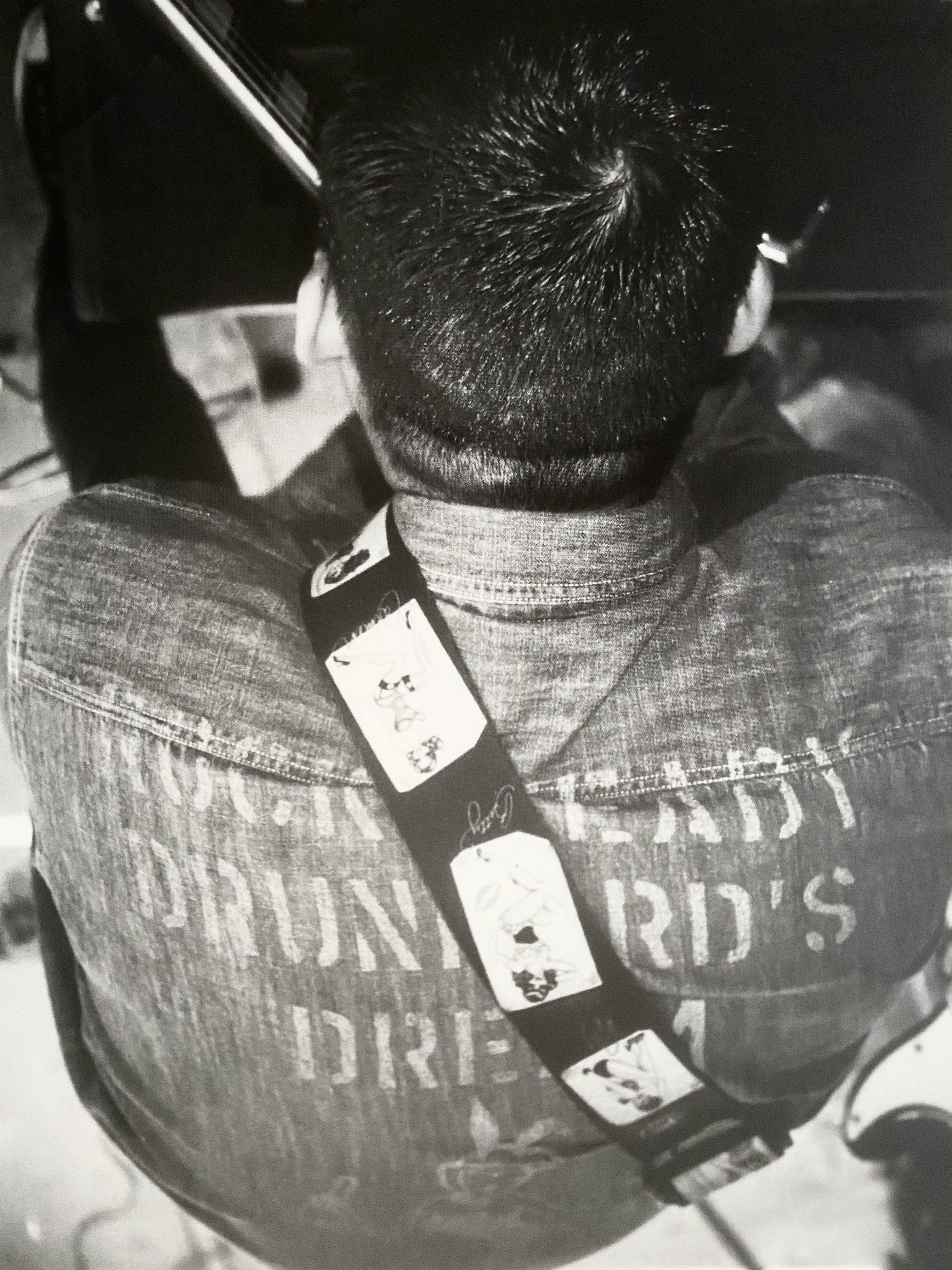 Wacko Maria

Larry Clark


Softcover | First edition | 184 pages

Published by Wacko Maria, 2014

This publication is a collaboration between the Japanese brand Wacko Maria and Larry Clark. The book contains a mixture of new photographs taken for Wacko Maria and photos from Clark's archives.

Condition: Fair (some minor scuffing / creasing to front cover and following page)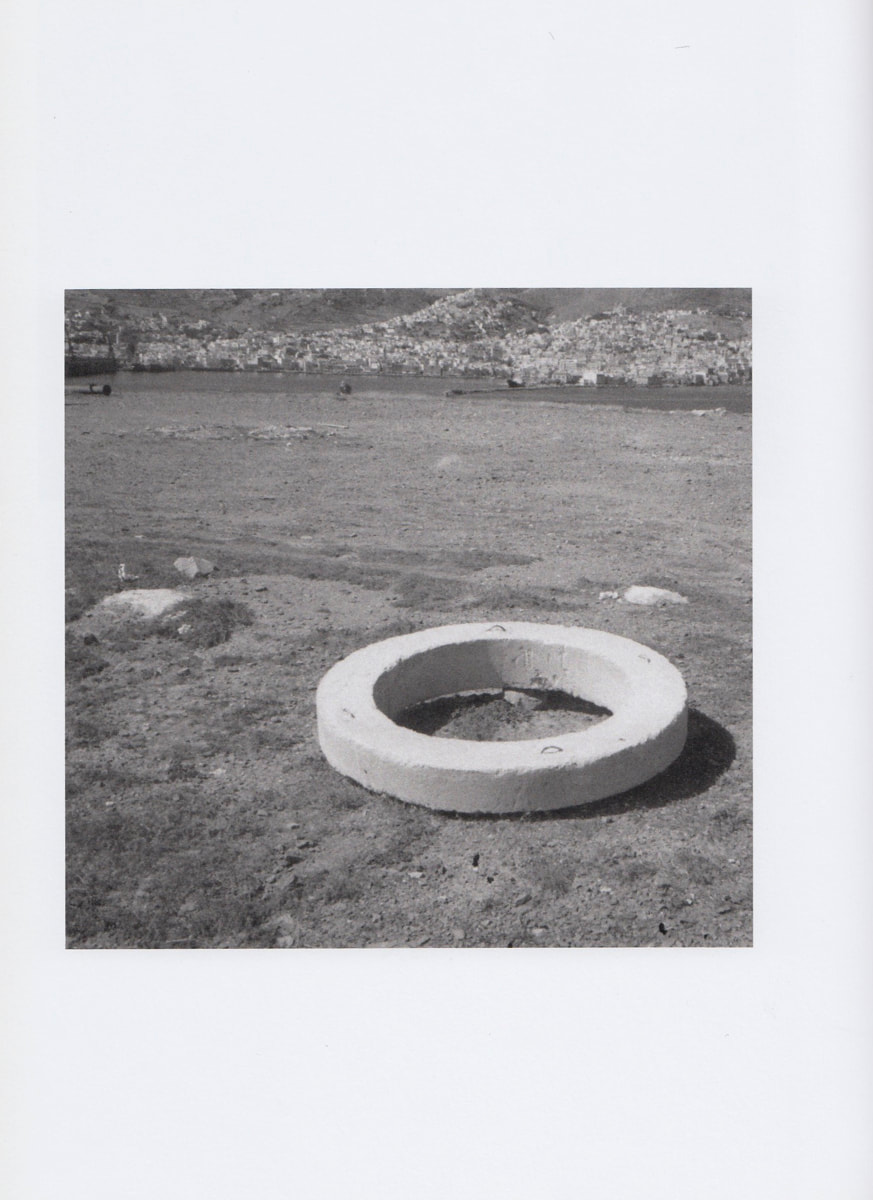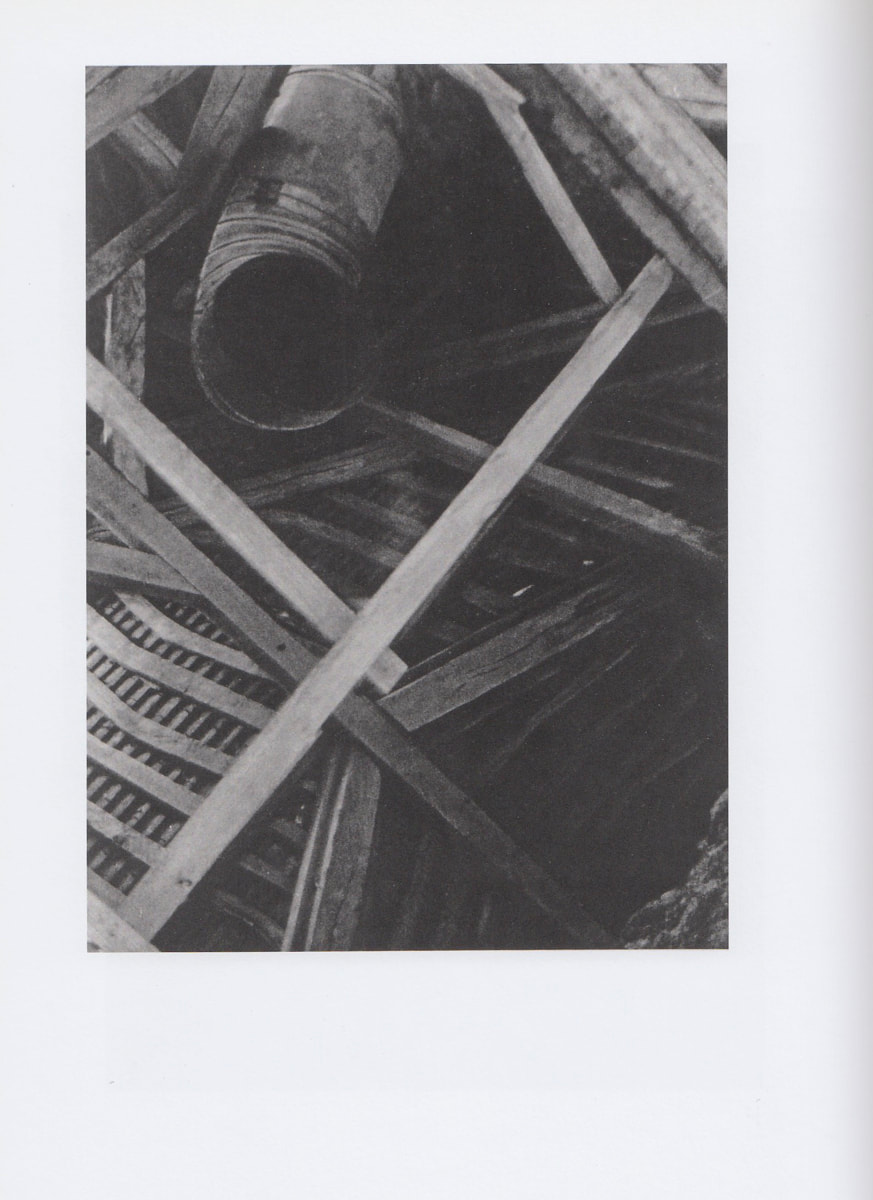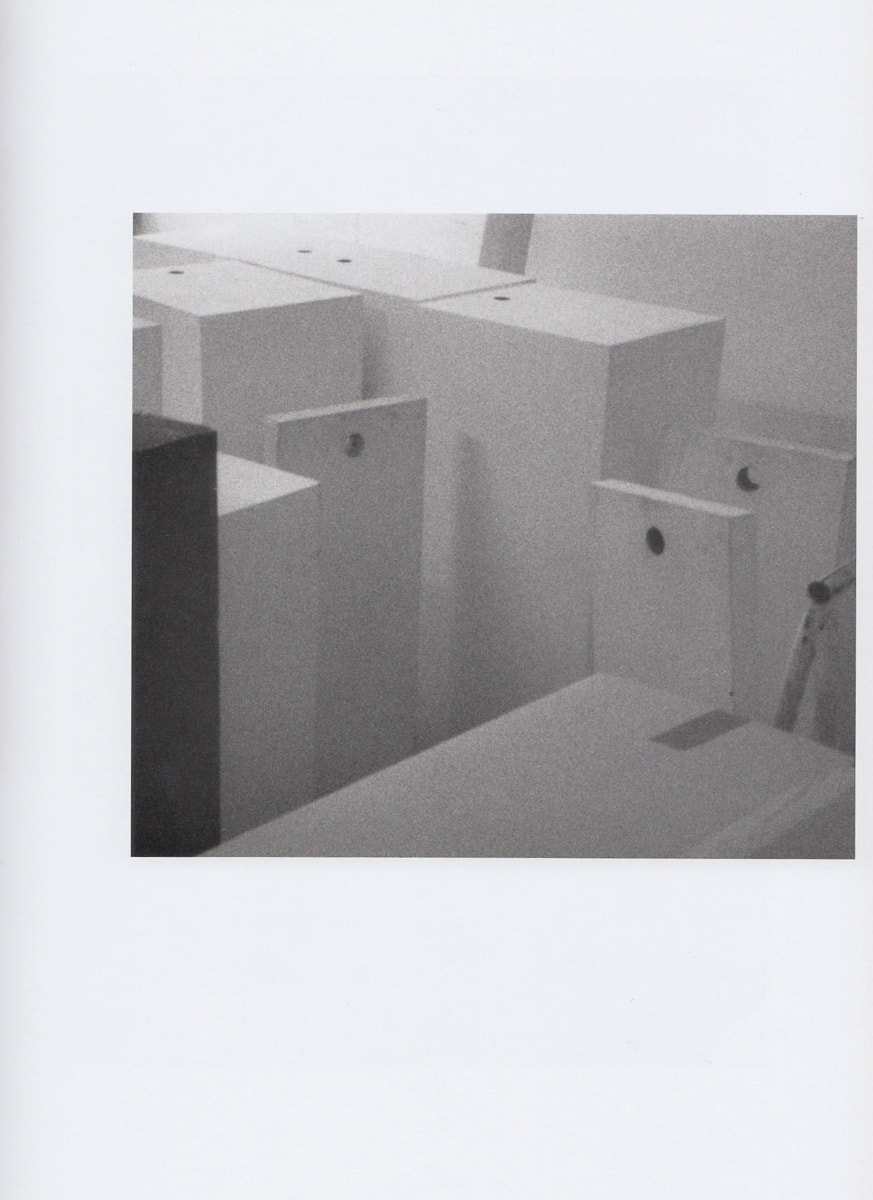 Mapping Holes: A Topological Diary

Ulrich Strothjohann



Hardcover | 144 pages

Published by Hatjecantz, 2016.

Ulrich Strothjohann (1954), who has been working in Berlin again for several years, was part of the art scene in Cologne in the eighties and attracted attention for the first time in the circle around Martin Kippenberger. His works make humorous comments on the absurdity and contradictoriness of our existence.

He discretely and pointedly devises all sorts of tricks and ruses, makes ironic connections, creates subtle allegories, and has fun leading the viewer astray. Language and the written word are essential components of his art; his treatment of images and concepts is playful. His works are often provided with instructions that explain the apparent functionality of the object depicted, however whose sense is reduced to absurdity. Mapping Holes is a 116-part series of photographs of seemingly insignificant settings that the artist took pictures of on various travels between 1984 and 1998. The series captivatingly renders visible an iconography of what is nonexistent.