The Last Son

Jim Goldberg
$165



Hardcover | First Edition | 134 pages

Published by Super Labo, 2016.

The Last Son is conceptually inspired by Goldberg's recent revisiting of Rich and Poor, which documented the lives of two economic classes in 1985 in San Francisco. In 2014, Golberg remade the work for Steidl, examining more closely the influence of his early years on the work. Described by Super Labo as a "sculptural collection of overflowing pages," The Last Son functions as a kind of visual journey through Goldberg's archives, tracing his growth as a photographer. Images are often accompanied by handwritten text on or over the image; sometimes they are collaged together. Other pages show home movie stills and typewritten anecdotes.

Condition: Very good (shelf wear to dustcover)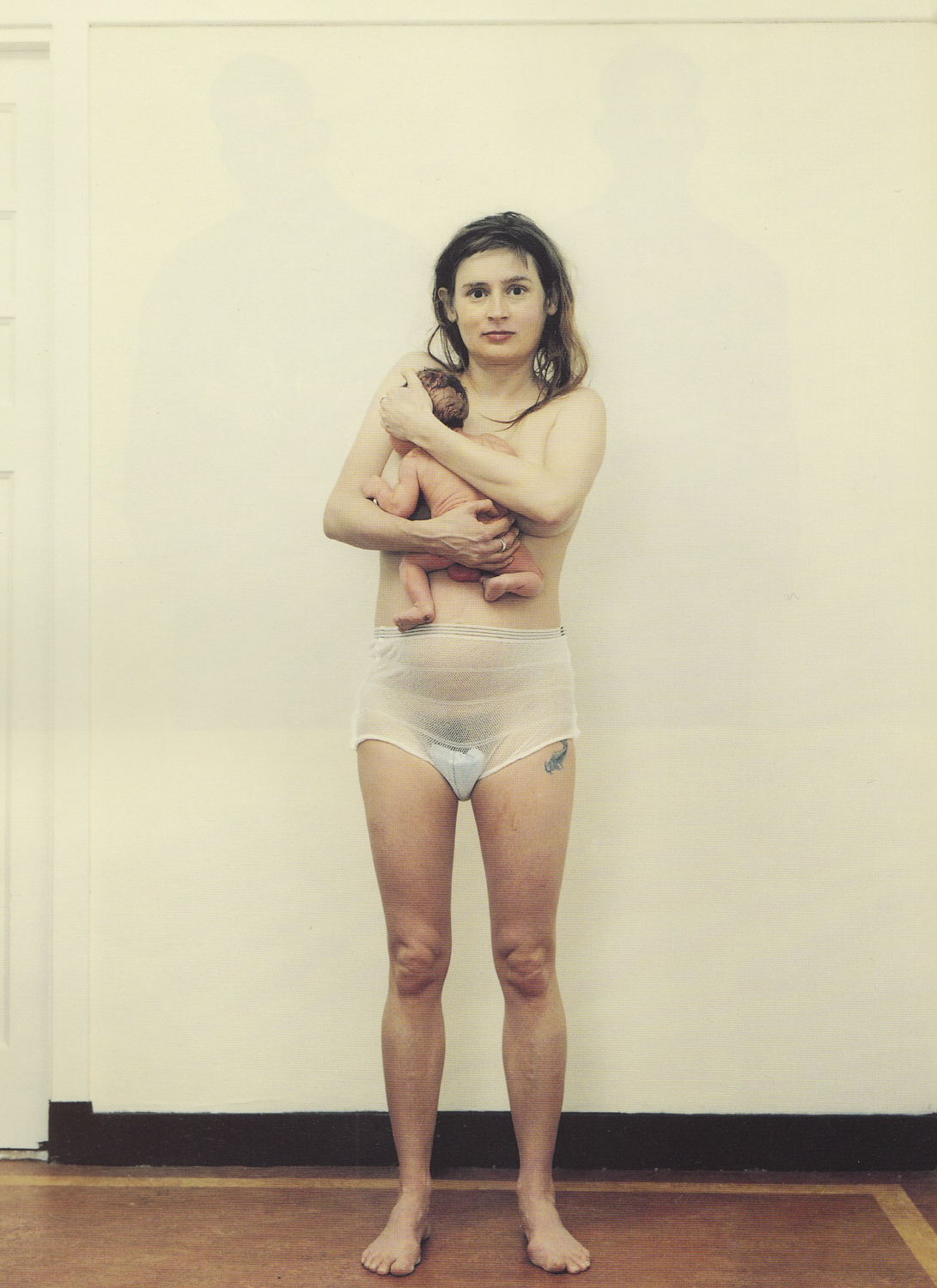 Location

Rineke Dijkstra
$200



Softcover | First edition | 40 pages

Published by The Photographers Gallery, 1997.

Published on the occasion of Dijkstra's first major exhibition at The Photographers Gallery, London in November 1997, Location focuses on Rineke Dijkstra's early portraiture and includes images from previous bodies of work such as, Portugal, Ghana, Wall Street, Bathers, and New Mothers. Location is edited by Deborah Smith with essays by Michael Bracewell and Joanna Lowry, and also includes an interview of Dijkstra by Mariska van den Berg.

Condition: Very good (natural shelf wear + small price sticker on the back cover)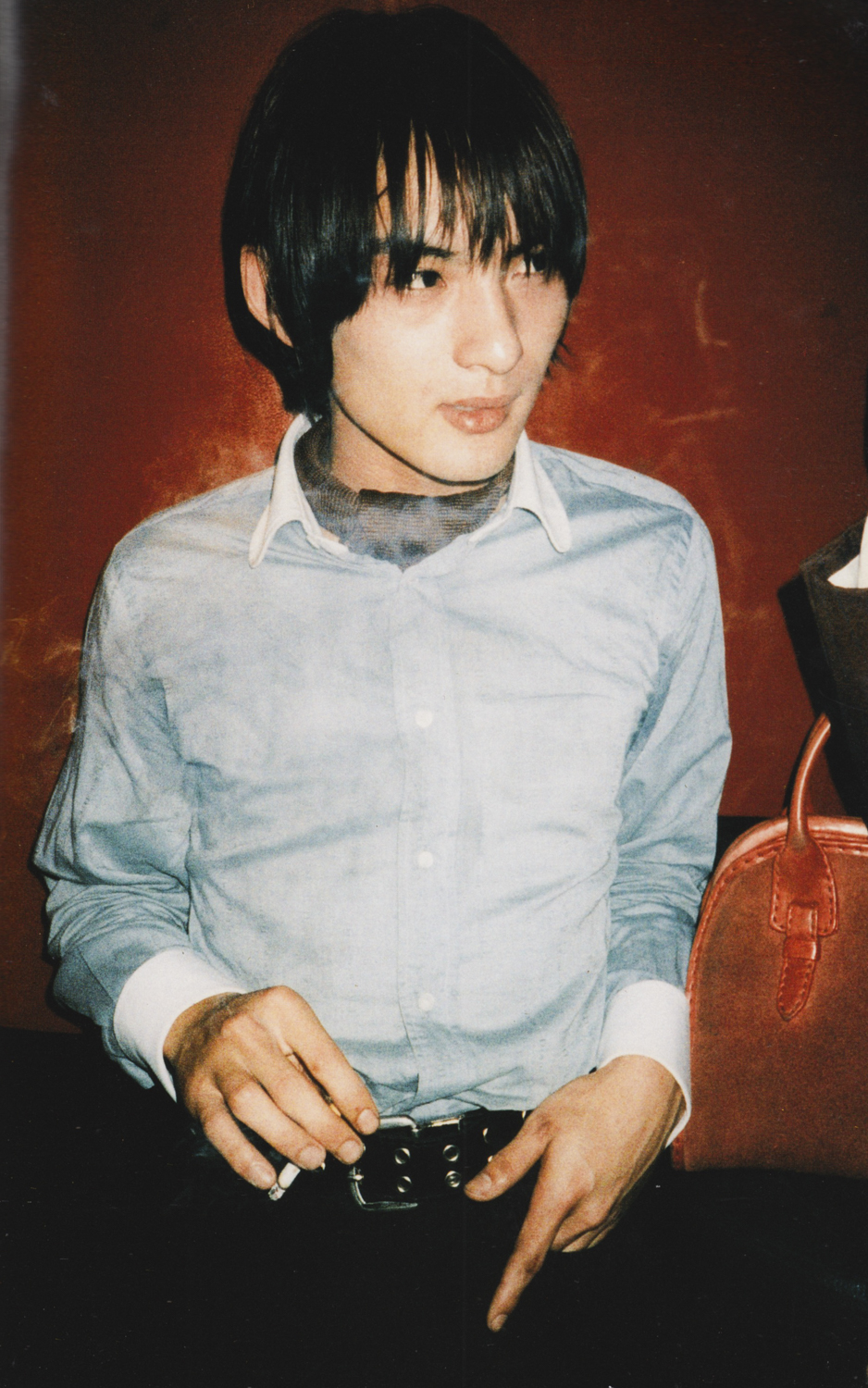 Girls Blue

Hiromix
$75



Softcover | Out of print | 126 pages

Published by Rockin' On, 1996.

A classic first monograph from Japanese photographer, Hiromix, showcasing her signature snapshot style images of teenage life in Japan. The work first earned the photographer her fame and the attention from photographic predessors such as Nobuyoshi Araki.

"The lifestyle documented in Girls Blue is determindely upbeat, focusing on the pop-consumerism of the young urbanite of relative affluence - a lifestyle dominated by clothes, shopping malls, fast-food outlets, and young men, to which Hiromix, like her subjects, clearly subscribes. ... But Hiromix, whose photographic voice is an unusually empathetic one, is unrepentant. Her comment on the book's jacket shows all the arrogance of youth: 'Photography is the place where I can express all ... I feel and think in my everyday life. It would not be understood by grown-ups or kids – only we can see what it is.'" - Garry Badger (The Photobook: A History volume I, Hiromix)

Condition: Good (some creasing + wear to dust cover and obi)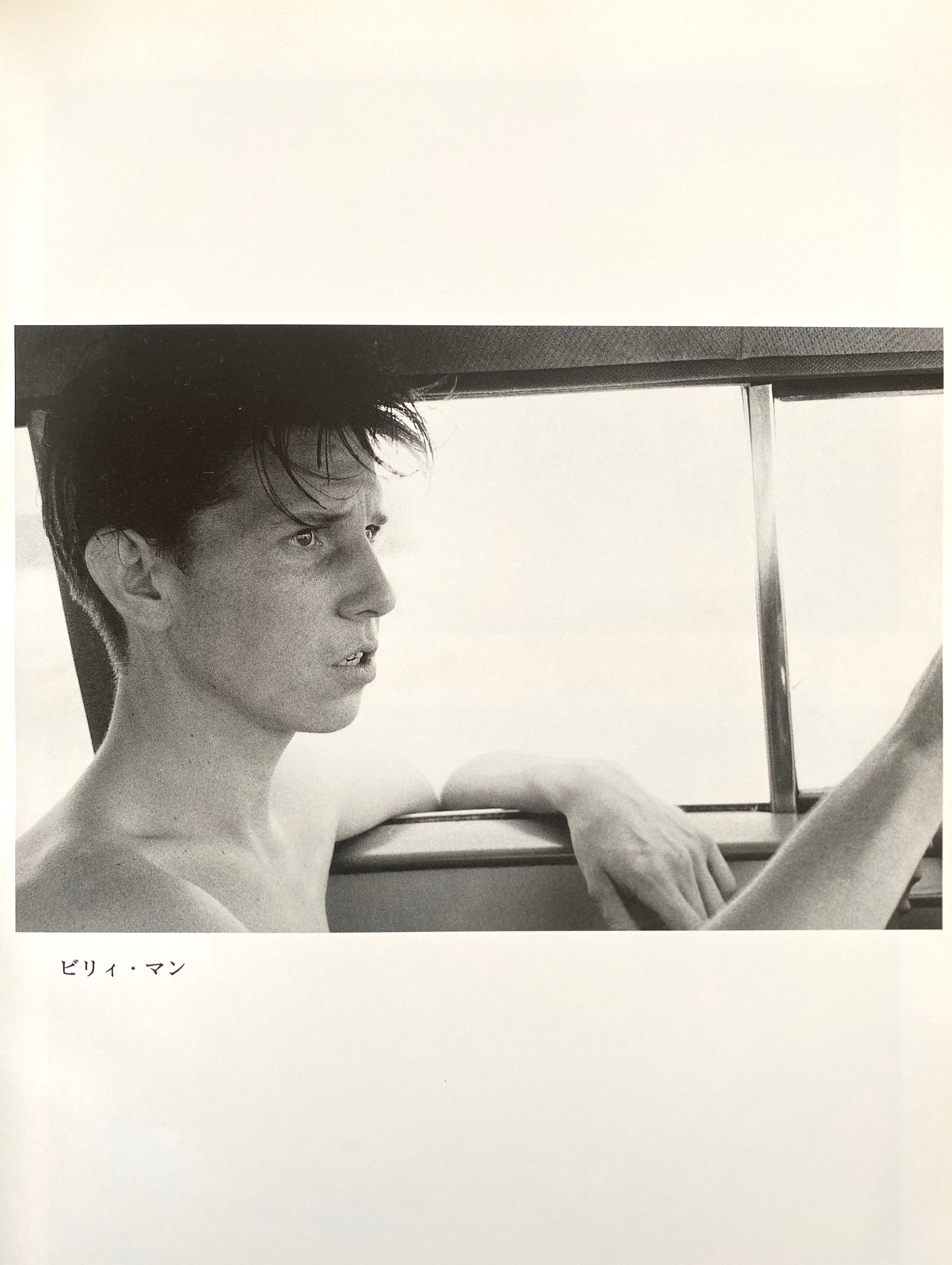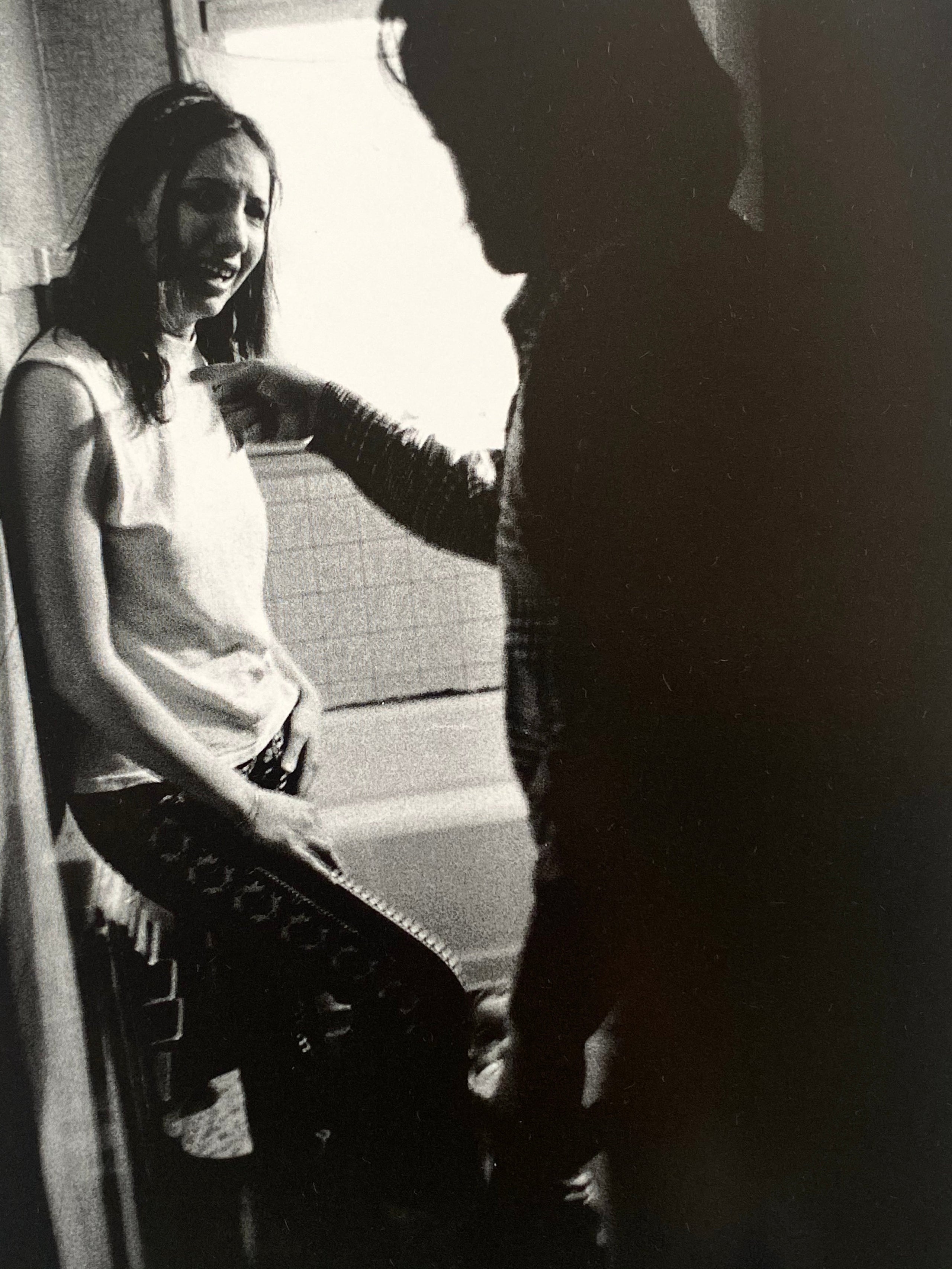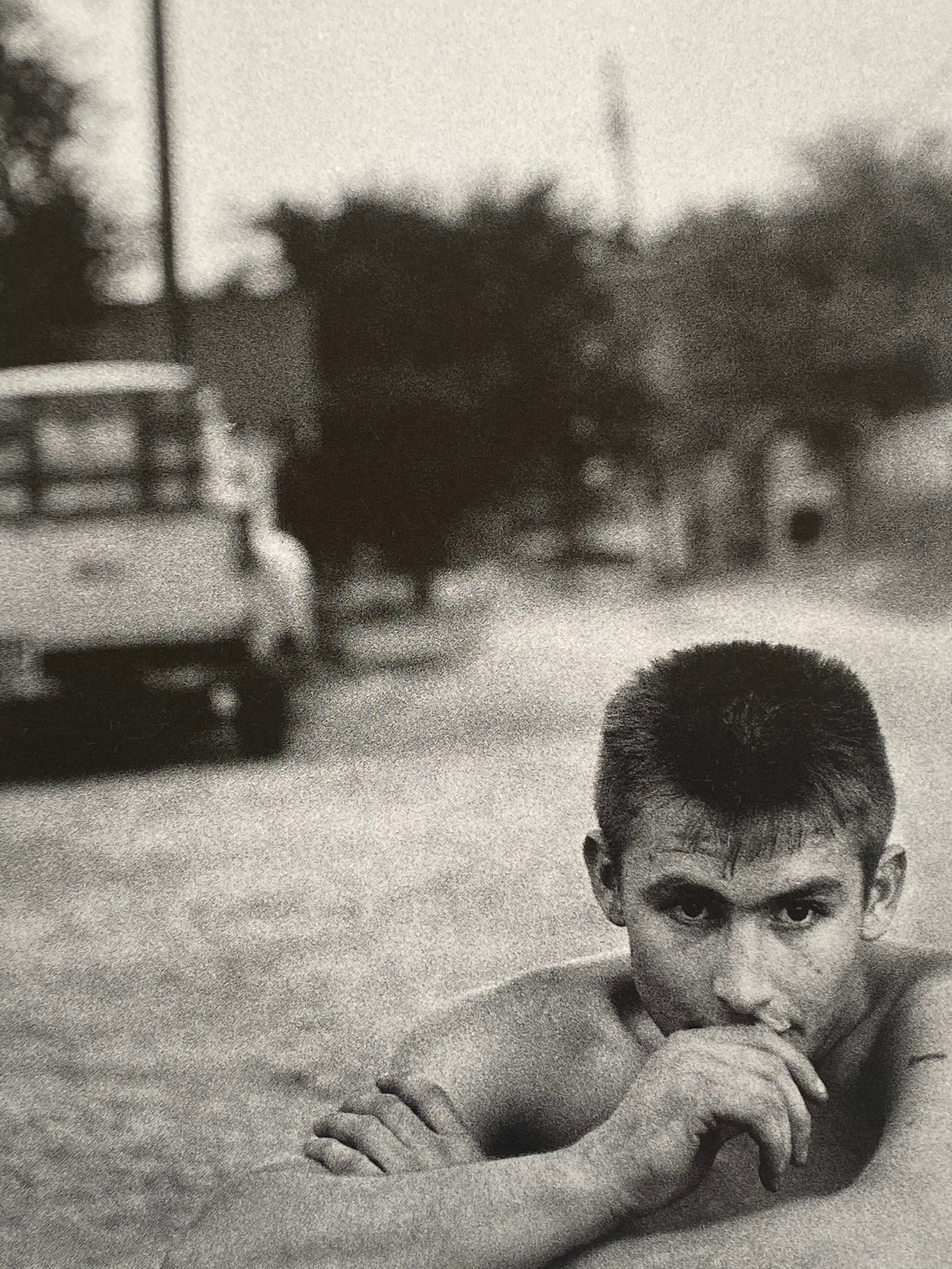 Tulsa (Japanese Edition)

Larry Clark
$330



Hardcover | First edition of 1,000 | 64 pages

Published by Taka Ishii Gallery, 1996.

This is the Japanese edition of Larry Clark's iconic photobook, Tulsa.

"Larry Clark stumbled into the New York art scene in 1971 when he published Tulsa, a limited edition art book featuring documentary photographs of himself and his degenerate friends shot over an eight-year period (1963-1971). Tulsa is a collection of grainy, black and white images taken by Clark in his 20's while hanging out with local teenagers shooting meth-amphetamine, posing with guns, and having sex. Clark has described the scene in simple terms: 'We all took a lot of drugs; my friends got into crime, and I was kind of an outlaw back in that period myself…'

When Tulsa first appeared in 1971, the graphic depictions of sex, violence and drug abuse by the youth of Oklahoma were acclaimed by critics for exposing the reality of American suburban life at the fringe and for shattering long-held mythical conventions that drugs and violence were an experience solely indicative of the urban landscape. These raw, sometimes morbid images were taken in three series of shoots in 1963, 1968 and 1971, and reveal a youth culture progressively overwhelmed by self-destruction."
(from Pavement Magazine)

Condition: very good (minor edge discolouration + original protective plastic that was taped to the inside of the dust cover has now stained over time)
Forget Me

Patrick O'Dell
$50


Softcover | Edition of 500 | 48 pages

Published by Deadbeat Club, 2018.

Forget Me is a playful book of snapshots that takes a sentimental look at the life and friendships of Patrick O'Dell.

Deadbeat Club #65

Condition: Very good

Memories of a Dog, Final Chapter

Daidō Moriyama


Softcover | First Edition | 240 pages

Published by Asahi Shimbun, 1998.

Sixteen years after his publication, Memories of a Dog, Daido Moriyama once again took us on an autobiographical journey to places which significantly inform his photographic work.

The book starts in Paris, and then moves through Osaka, Kobe, Shinjuku, Zushi and finally to Yokosuka, the American military base where his work begin to gain recognition. The book also shows encounters between Daido and other photographers and artists while he was on the road, including William Klein, Shuji Terayama, Takuma Nakahira and Nobuyoshi Araki.

Condition: Very good (some natural shelf wear and aging)
Yesterday's Sandwich II

Boris Mikhailov


Hardcover | Edition of 1000 | 104 pages

Published by Super Labo, 2019.

Yesterday's Sandwich II is the continuation of Mikhailov's 2007 title by the same name, which contains 90 never before-seen superimposed images.

In the late 1960s to early 70s, Boris Mikhailov of the former Soviet Union, discovered a new method of image making, in which he would overlap two colour slides, creating these "sandwich images. The photographs in the book present strange scenes of everyday Soviet life. Mikhailov states that the work served as a metaphor for the worldview of the soviet man, who began to realize the duality of soviet life and the beginning of its democratization.

Condition: Like new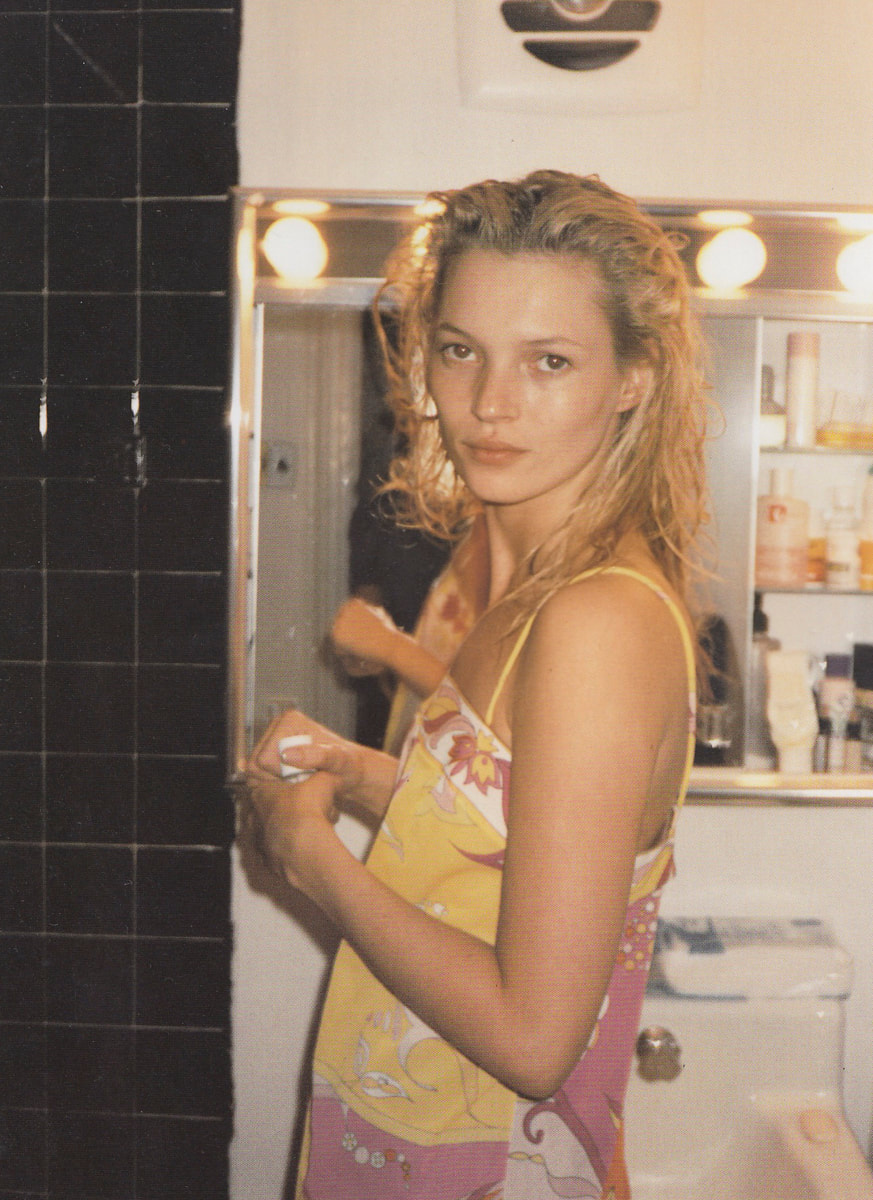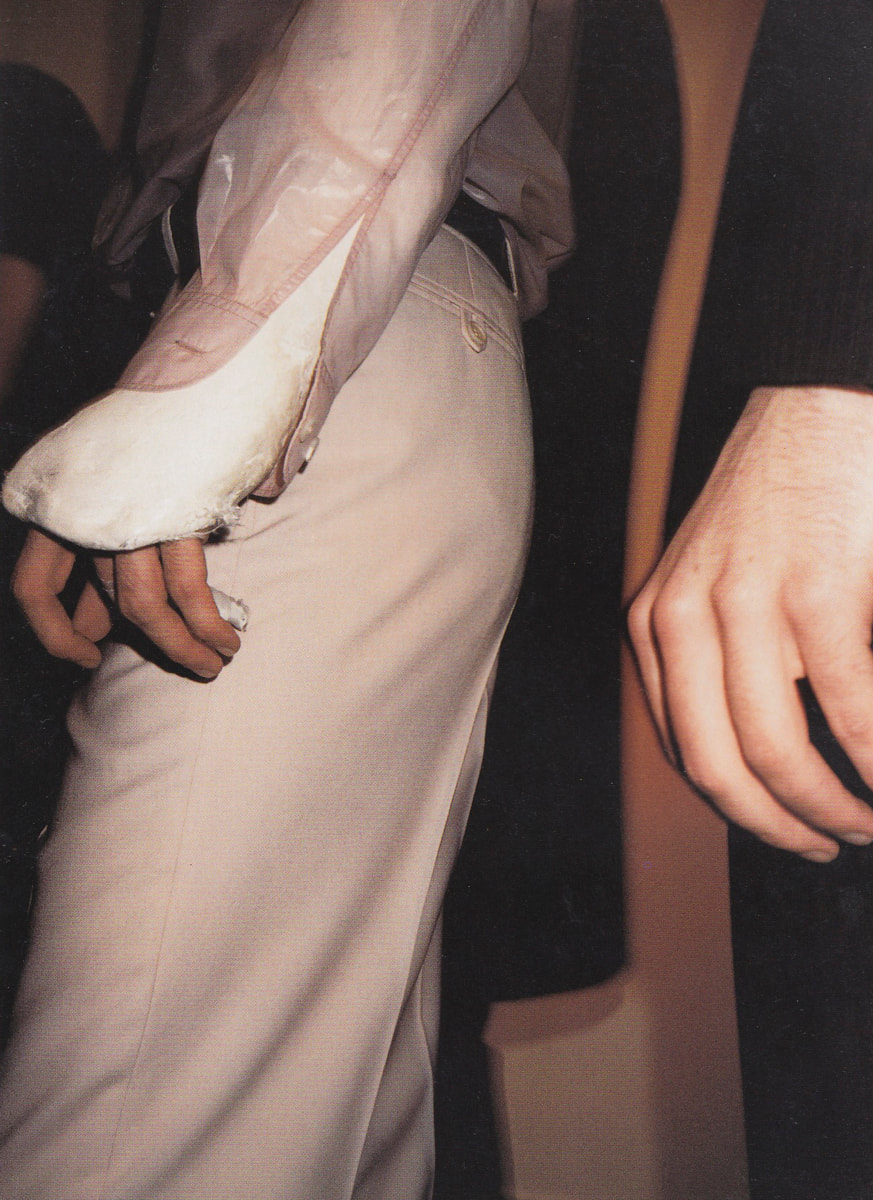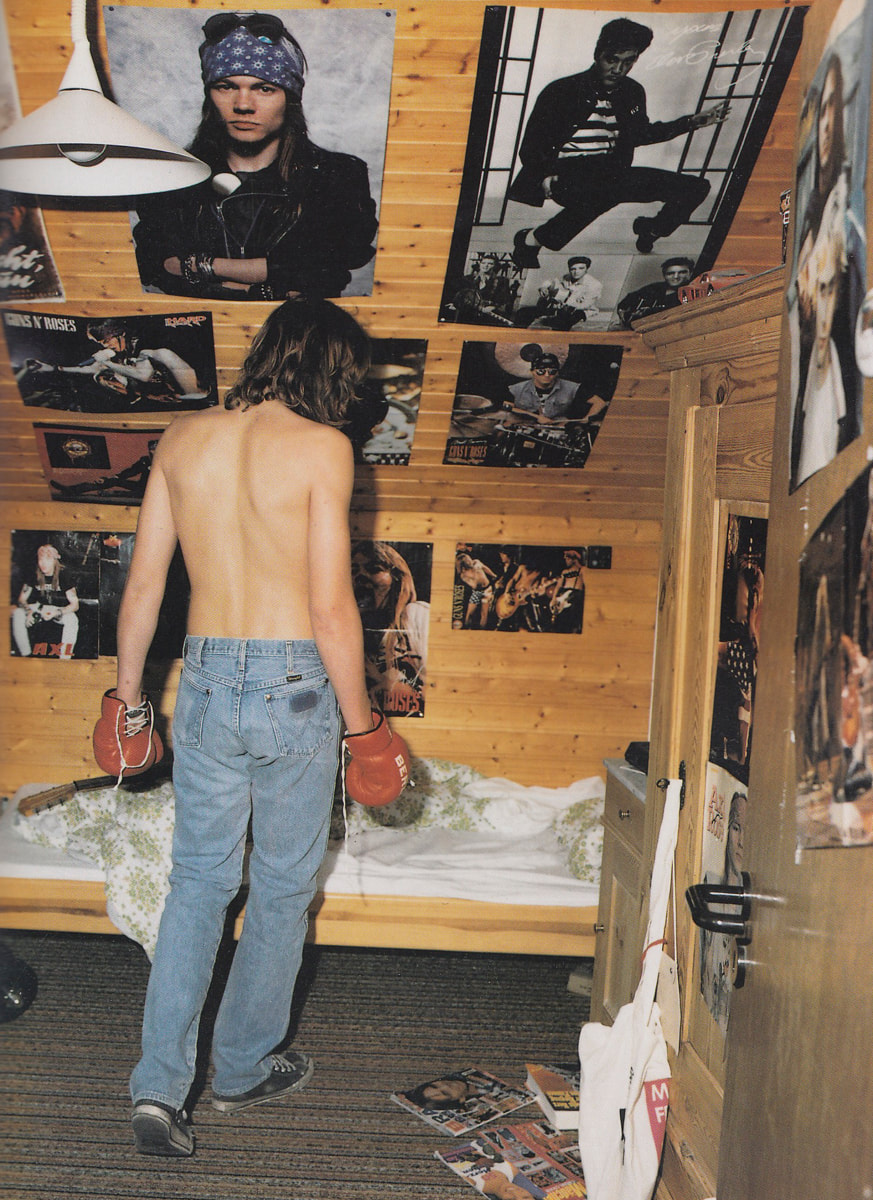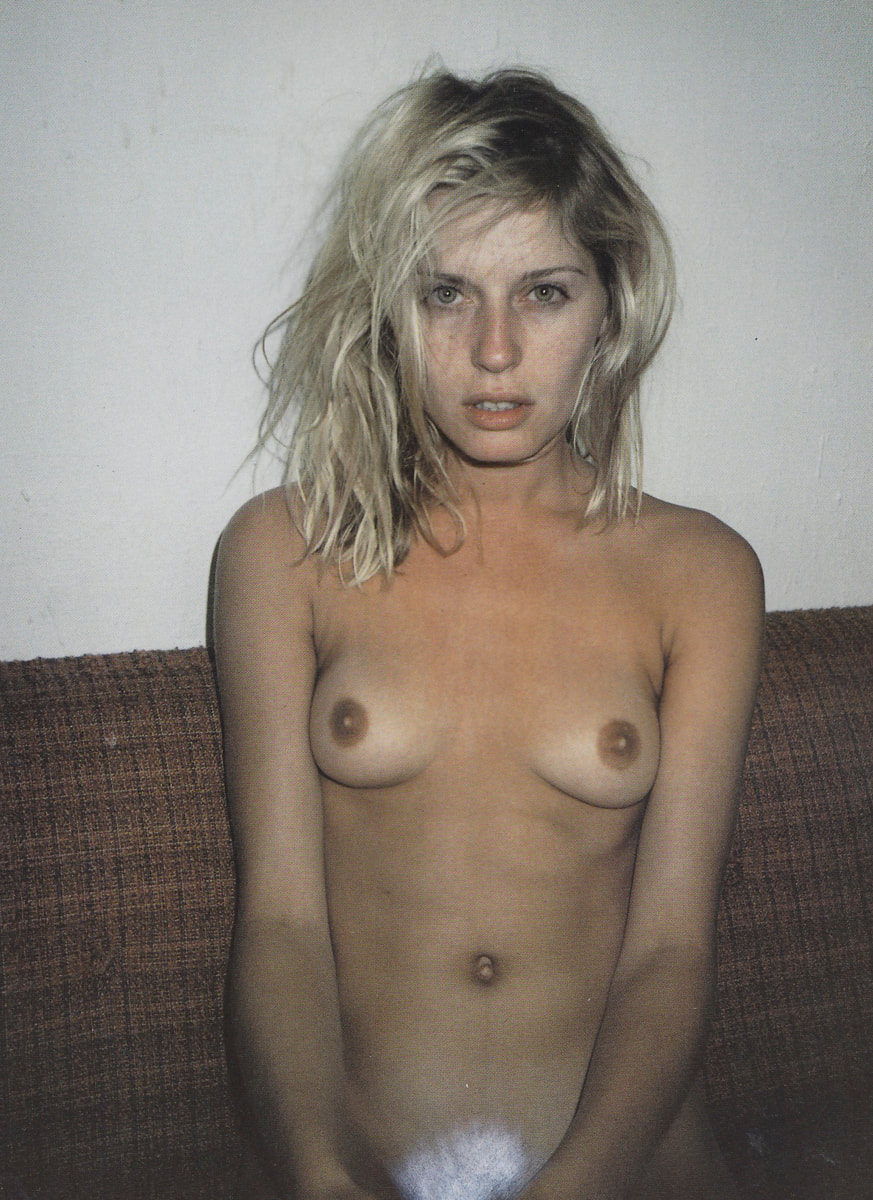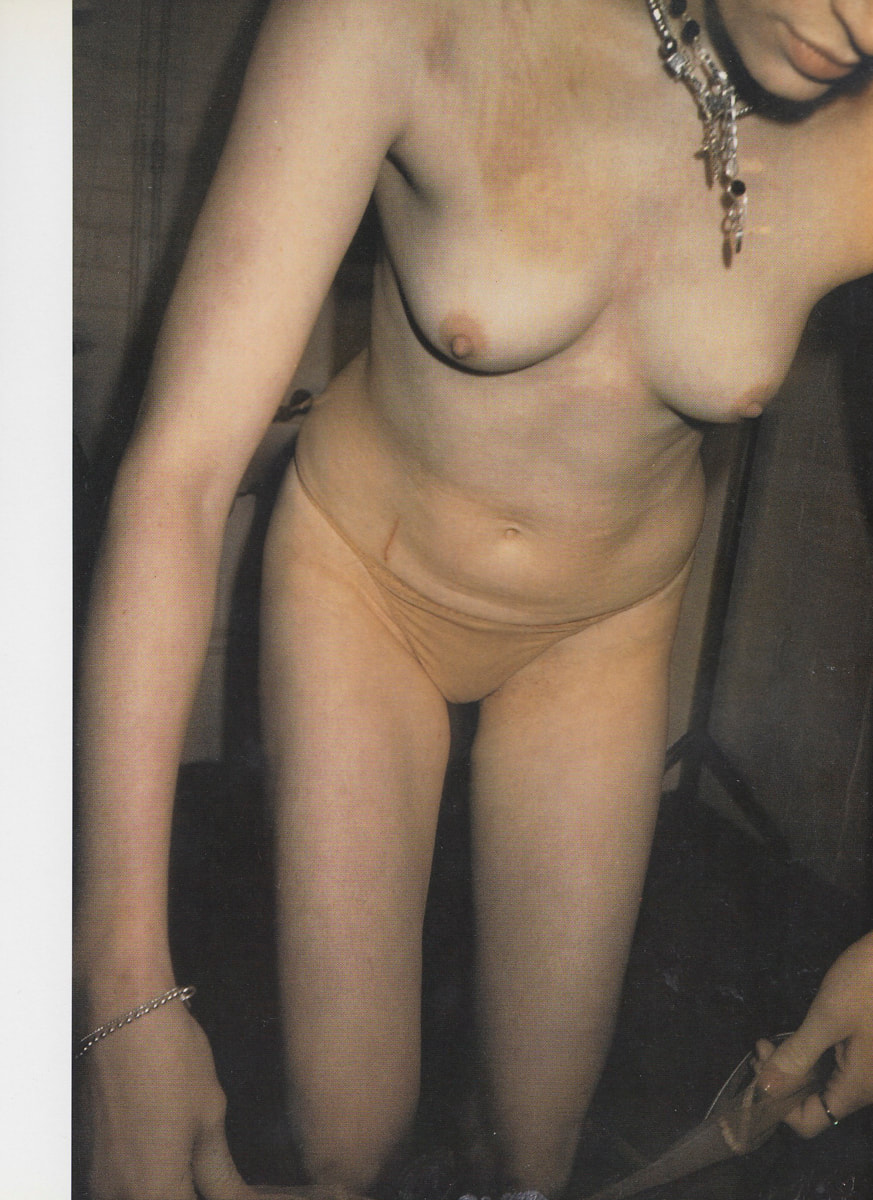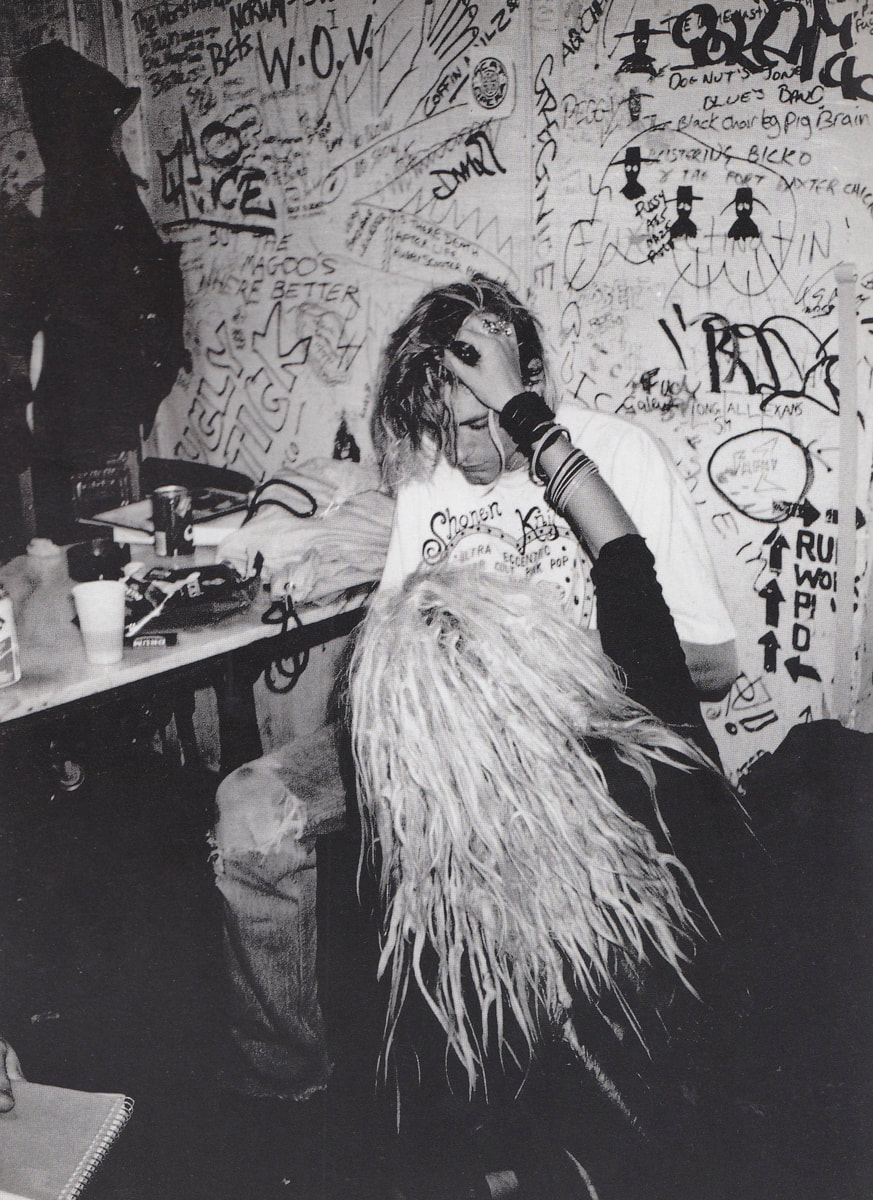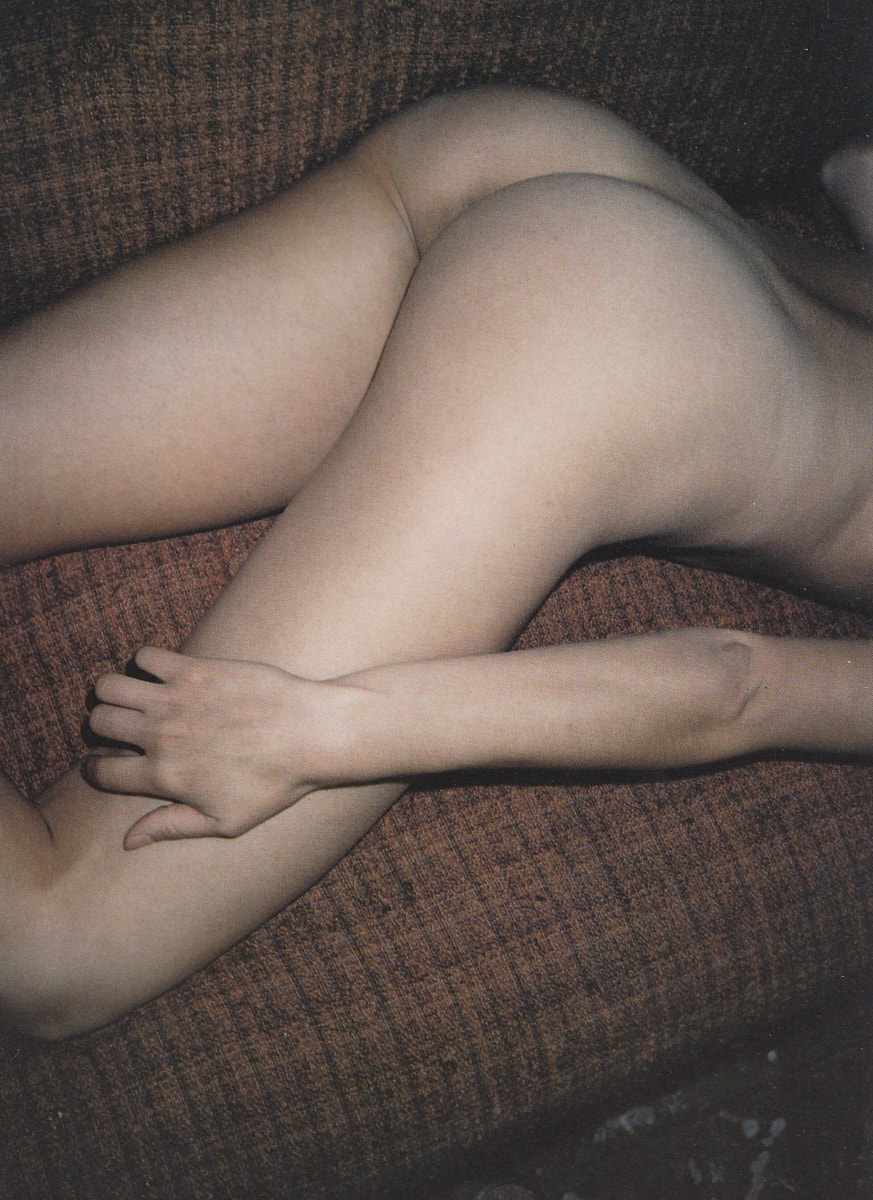 Juergen Teller

Juergen Teller



Hardcover | First edition | 176 pages

Published by Taschen, 1996.

Juergen Teller's first published monograph features many of his early and iconic works featuring candid portraits of Kate Moss, Vivienne Westwood, Patti Smith, Stella Tennant, PJ Harvey, Chloë Sevigny, Harmony Korine, Kurt Cobain and Courtney Love. Teller walks a fine line somewhere between fashion and fine are photography, his unconventional framing of models, use of hard flash, rawness and refusal to retouch makes his aesthetic so recognisable.

Condition: good (some edge yellowing due to age and markings to last image on acknowledgments page) - photos on request.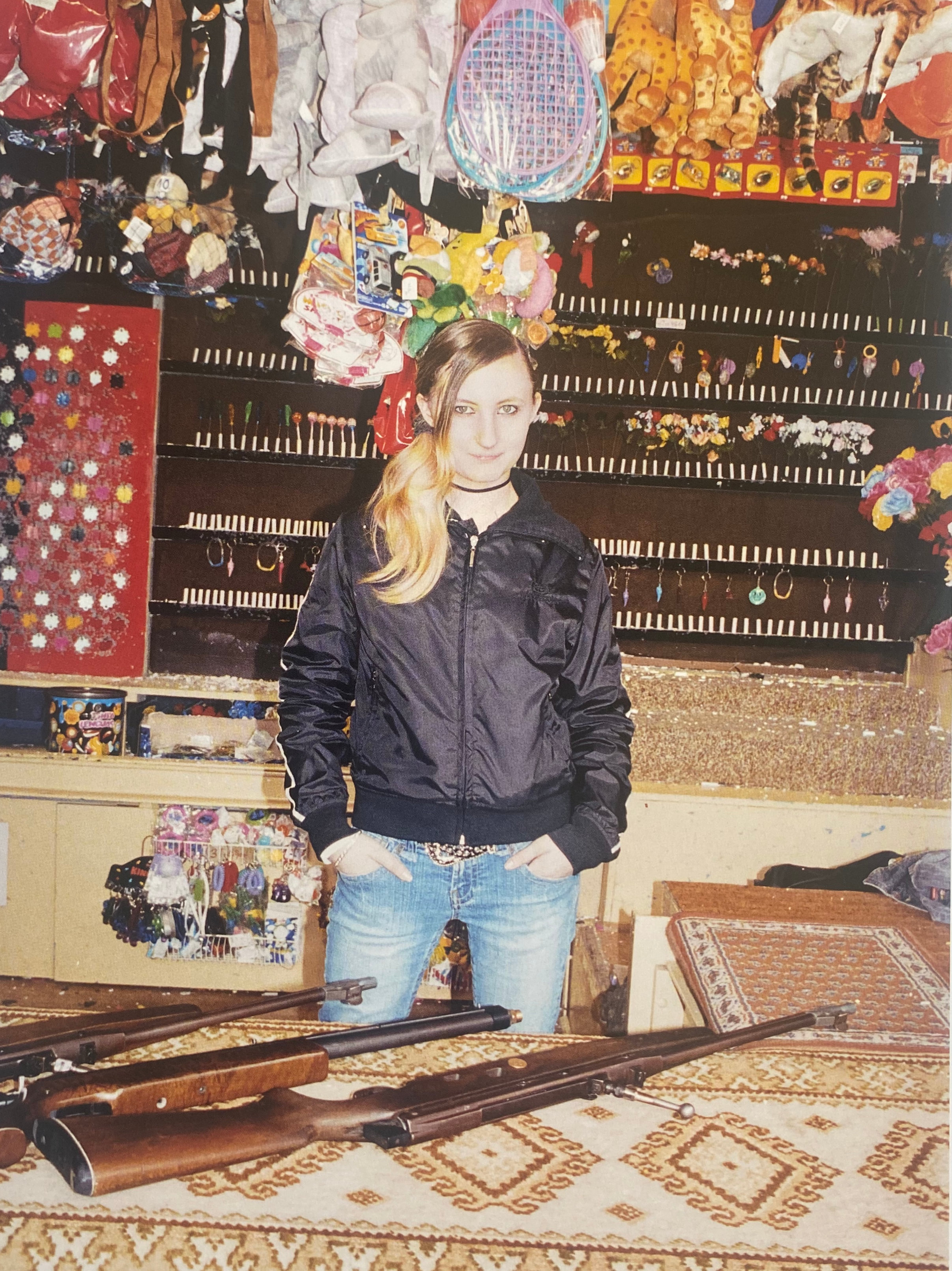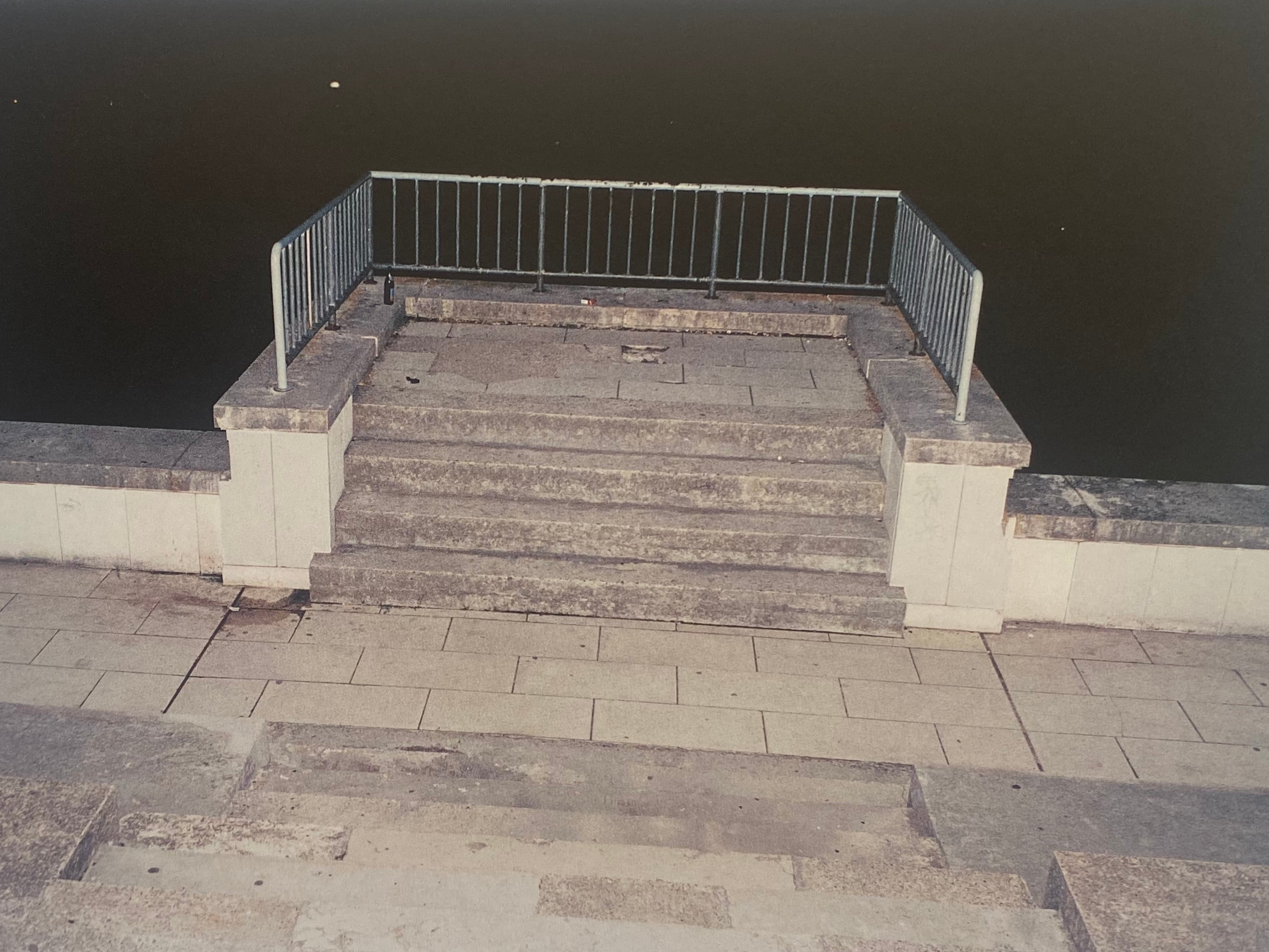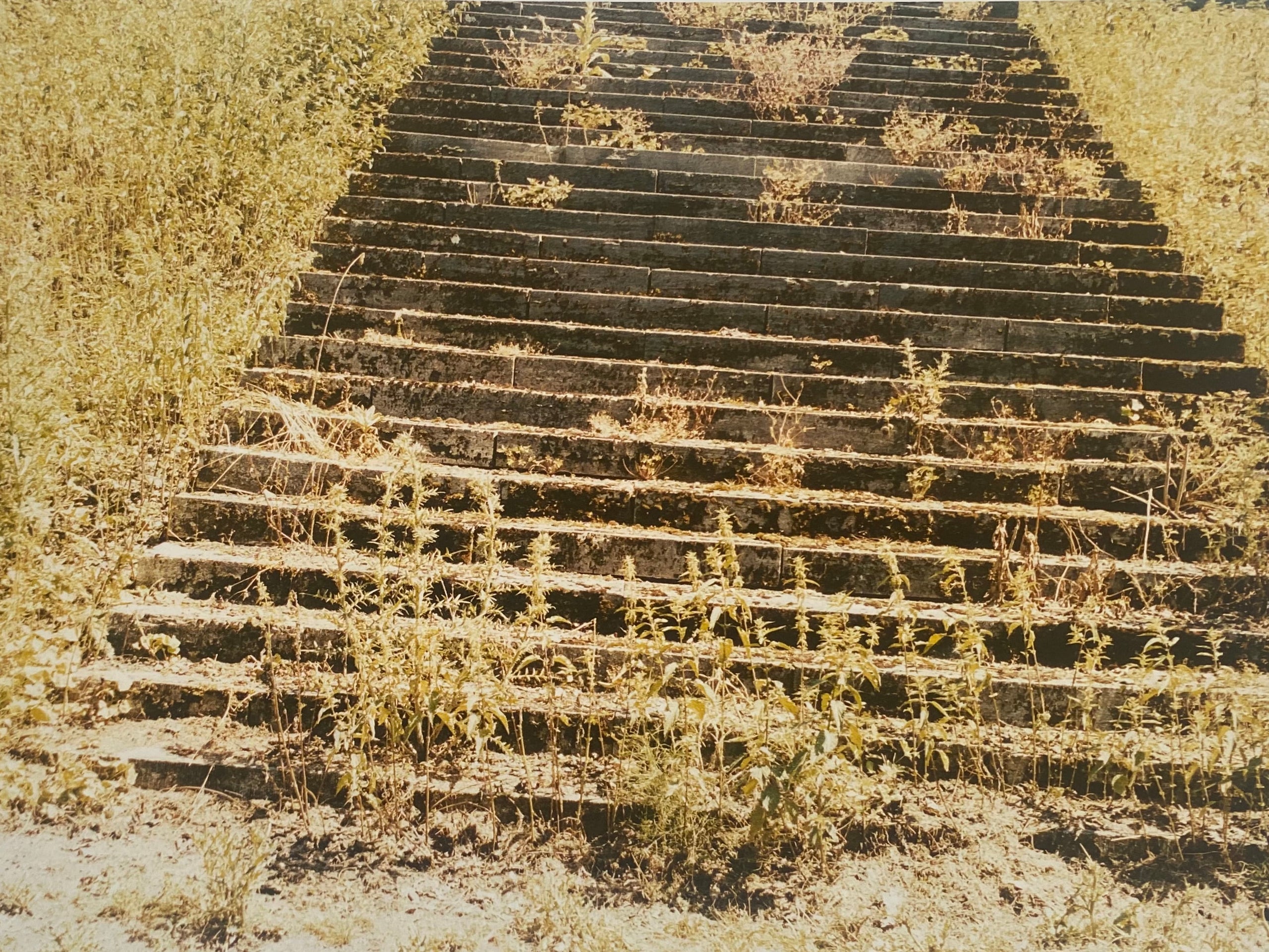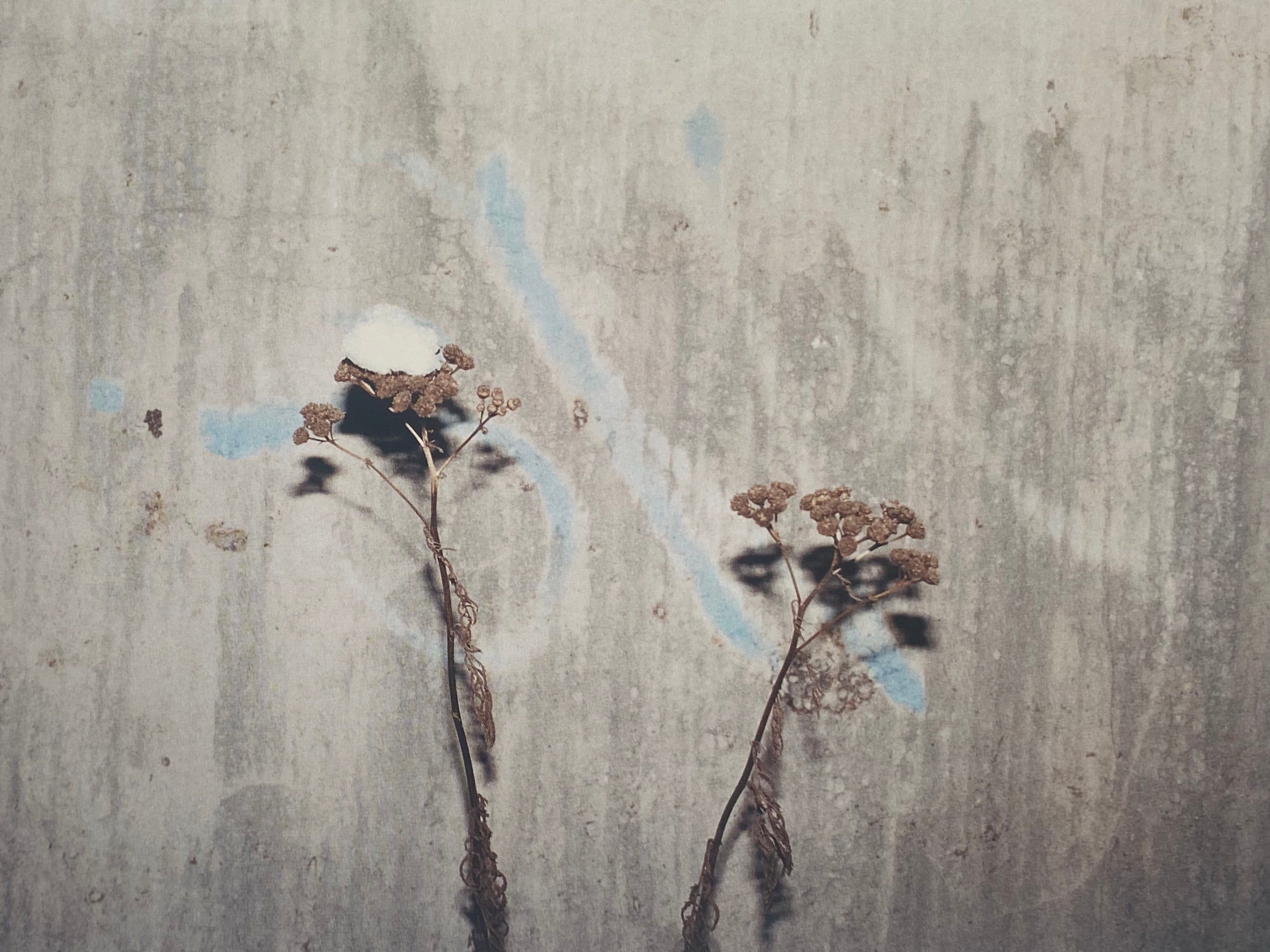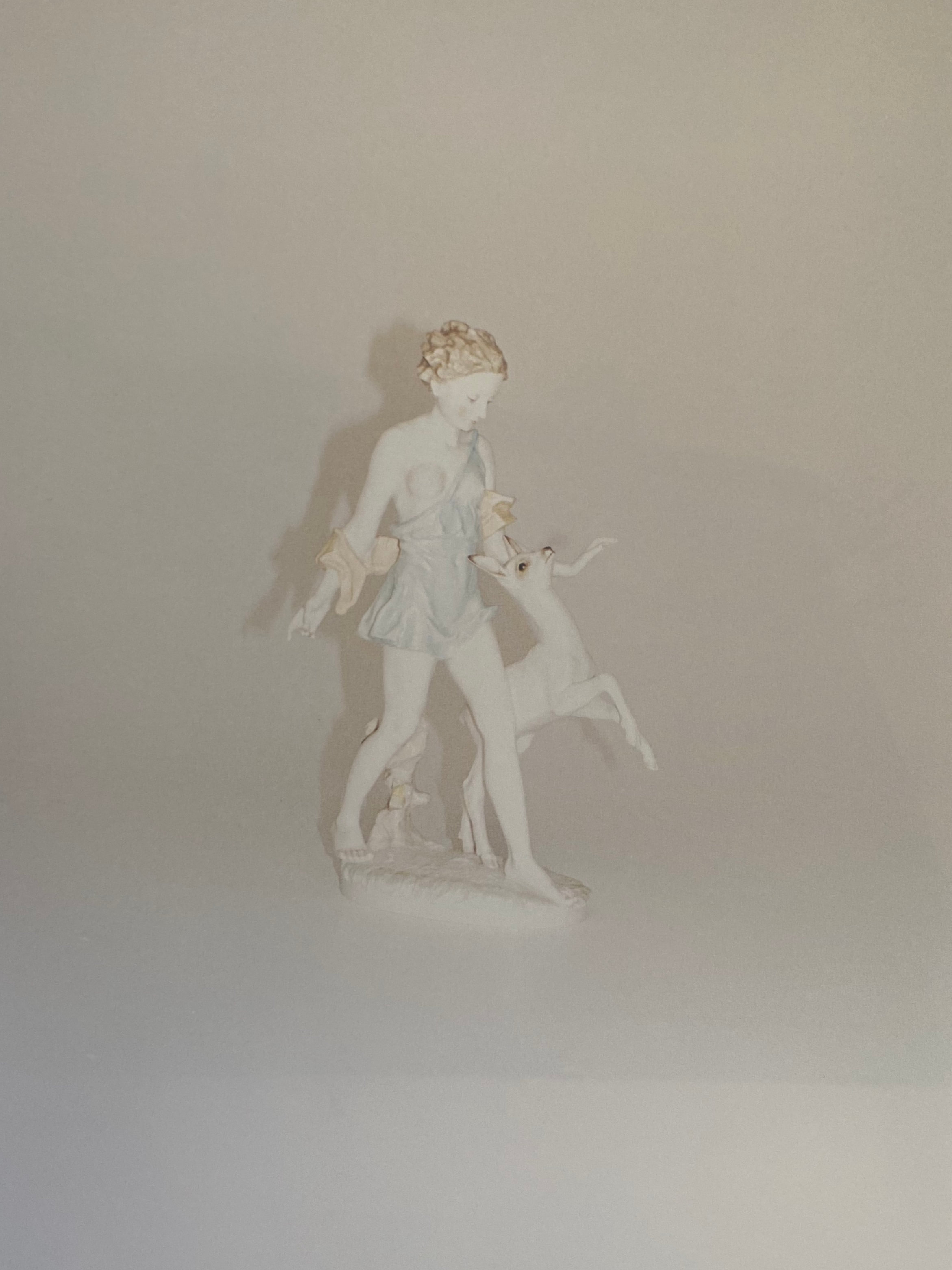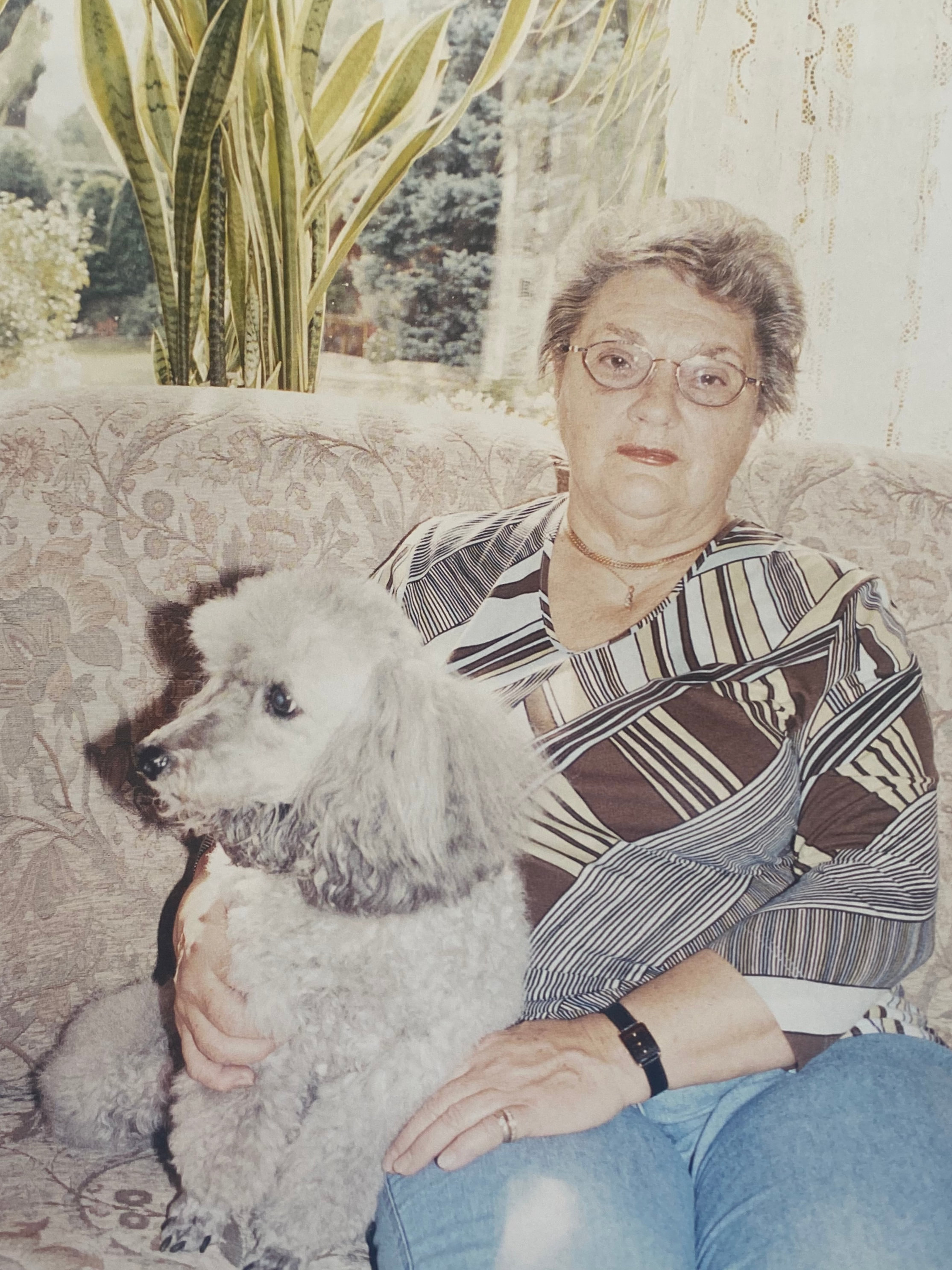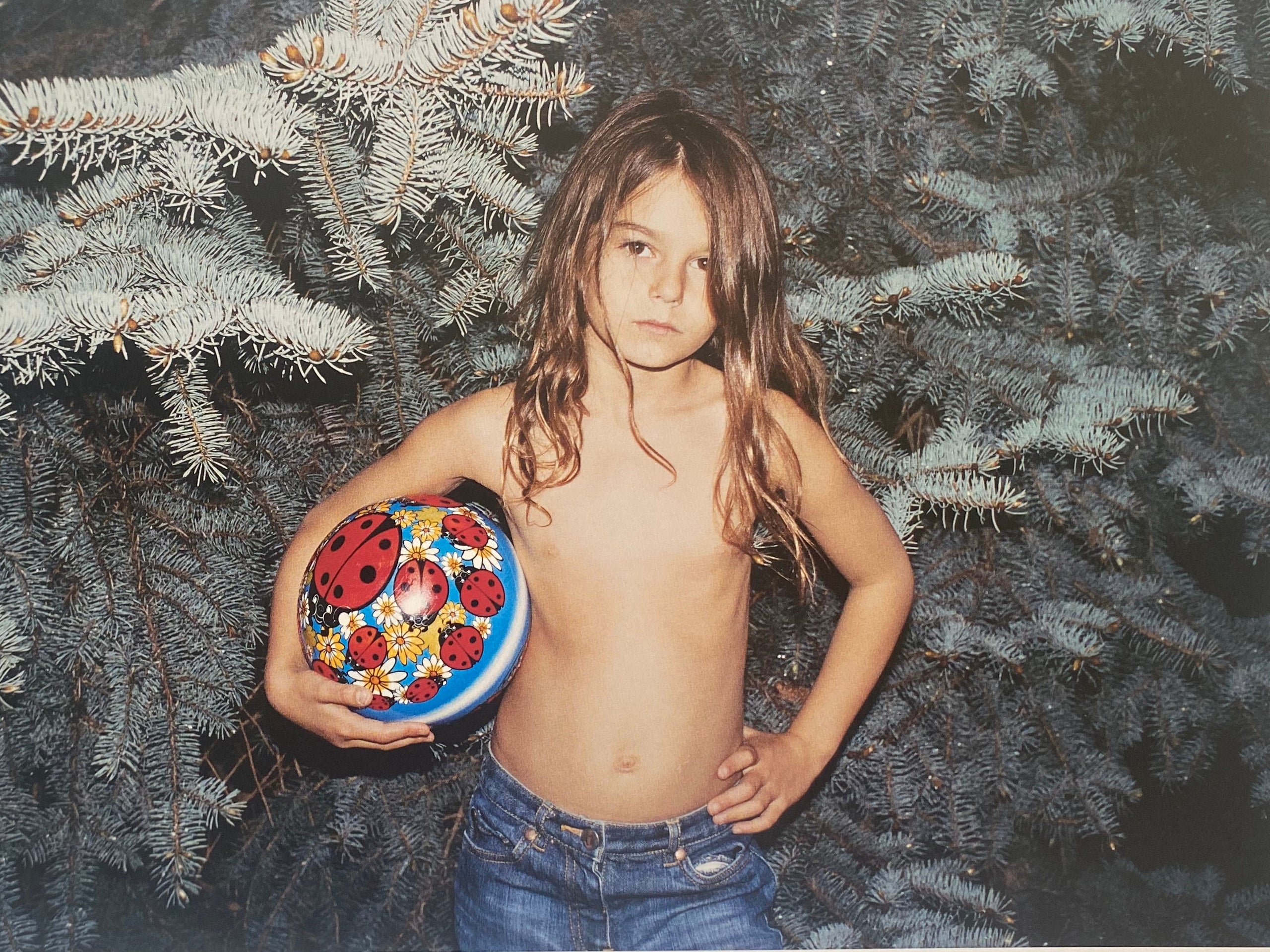 Nürnberg - Juergen Teller

Juergen Teller


Hardcover | First edition | 132 pages

Published by Steidl, 2006.

Juergen Teller has spent the last year carrying out a study of the "Reichsparteitagsgelande", the site of the Nurnberg Rallies, and a place he used to visit in his youth. The results are a series of images of stone and flora, photographed over the four seasons of a year, in seed, bloom, demise and finally dormant in the snow. It amounts to a study of mortality, the process of birth, growth and death. The book combines these works with self-portraits and family photographs through the same period, adding the perspective of the personal and quotidian life cycle.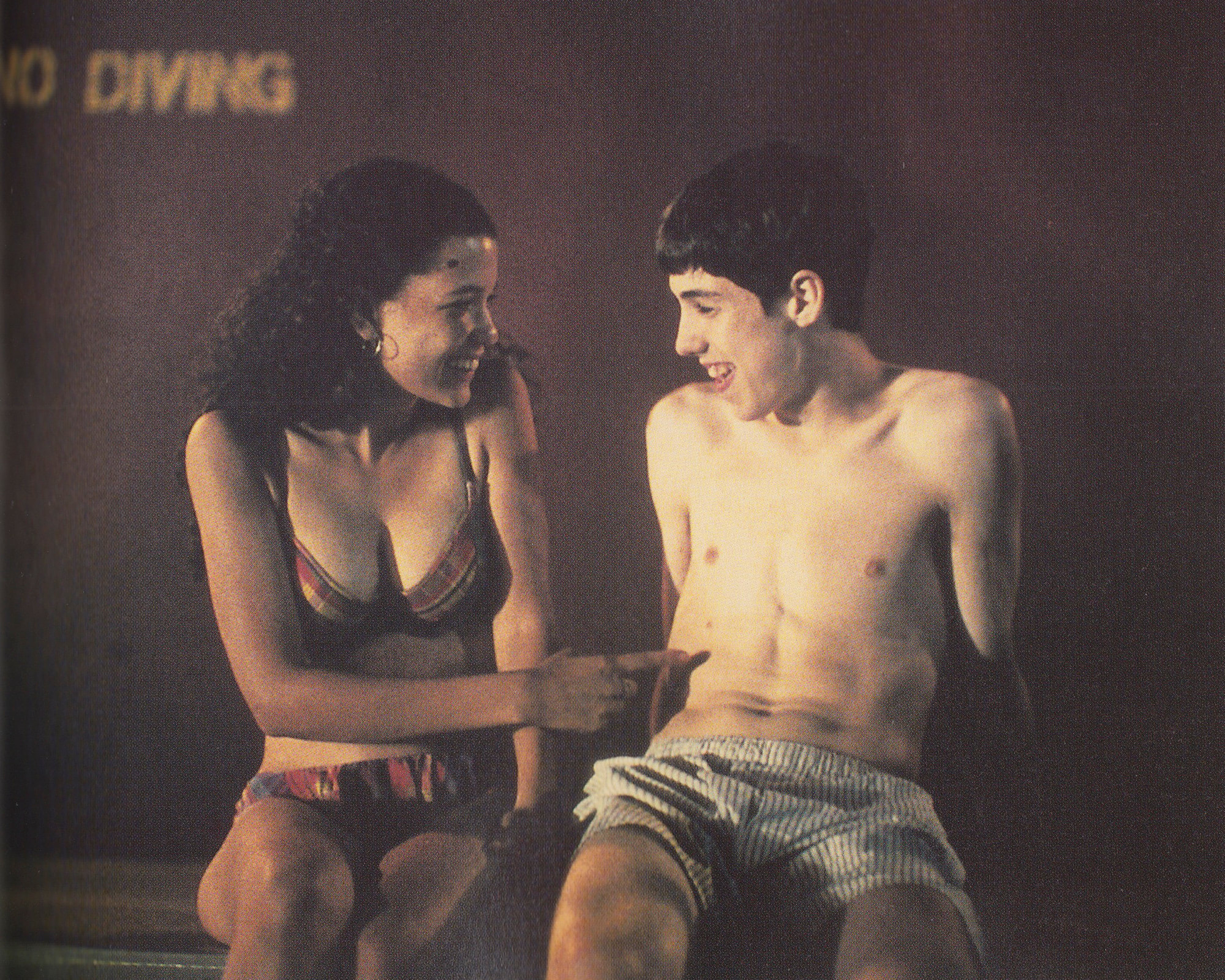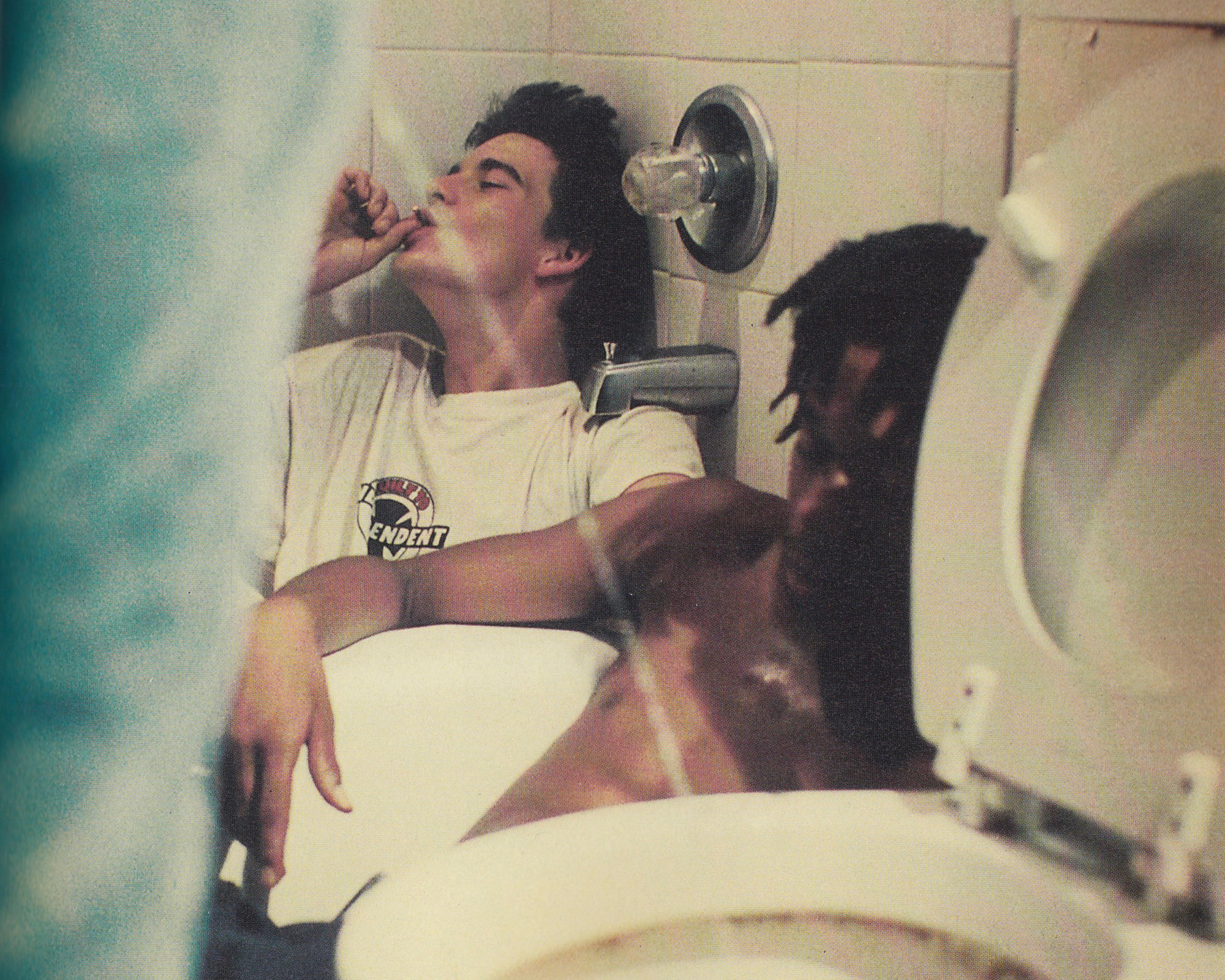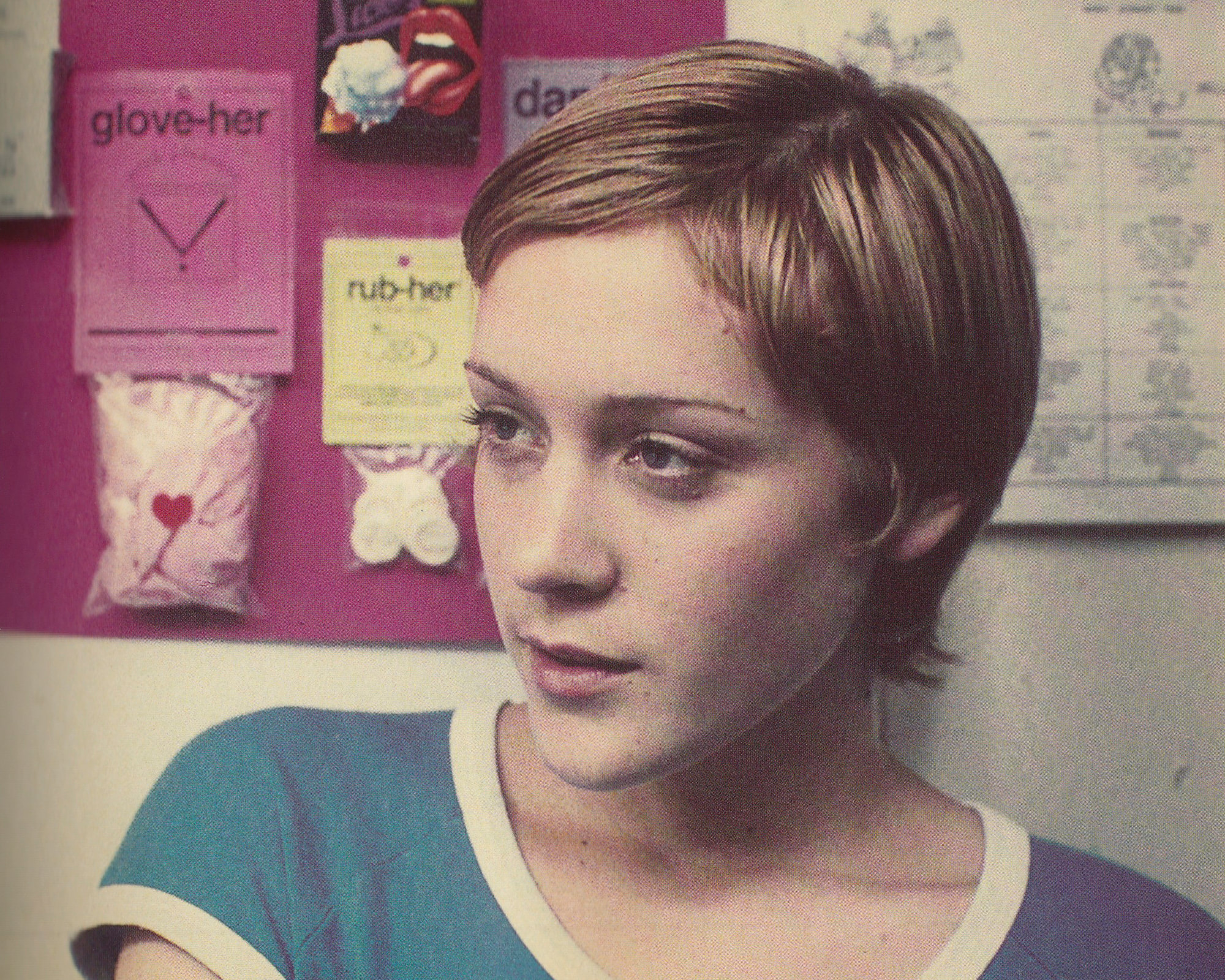 Kids

Larry Clark


Softcover | First Edition | 160 pages

Published by Faber and Faber Limited, 1995.

The visual book of Larry Clark's iconic first film, Kids. The book consists of photographs plus the original screenplay. 'Kids' acts as a day in the life of a group of teenagers in New York City during the mid-1990s. Written by Harmony Korine, directed by Clark and starring Chloë Sevigny, Leo Fitzpatrick, Justin Pierce, Rosario Dawson and Jon Abrahams, the film was a raw display of disaffected youth, complete with sex, drugs, violence and skateboarding.

"Well, I always wanted to make the teenage movie that I felt

America never made – the great American teenage movie, like the great American novel. That's what I always wanted to do. I remember back in the fifties when I was a kid, and the teenage movies were like City across the River and Amboy Dukes. I would see those movies and I would say, Those kids don't look like kids, they're all like older people, like grown-ups. So right away they don't ring true. That's why some of the teenage movies that I do like – Over the Edge – the reason why I liked that movie was that they used kids the right age, they actually used kids. Real kids. I knew my film had to be from the inside, so I called this kid writer I knew through skateboarding, and he came over and I told him what I wanted, and he said, I've been waiting all my life to write this, and he knocked out the screenplay in three weeks. I think when you see the movie Kids that most of us – not all of us, but most of us – will say, Yeah, that's the way we were, that's the way the kids are." – Larry Clark.