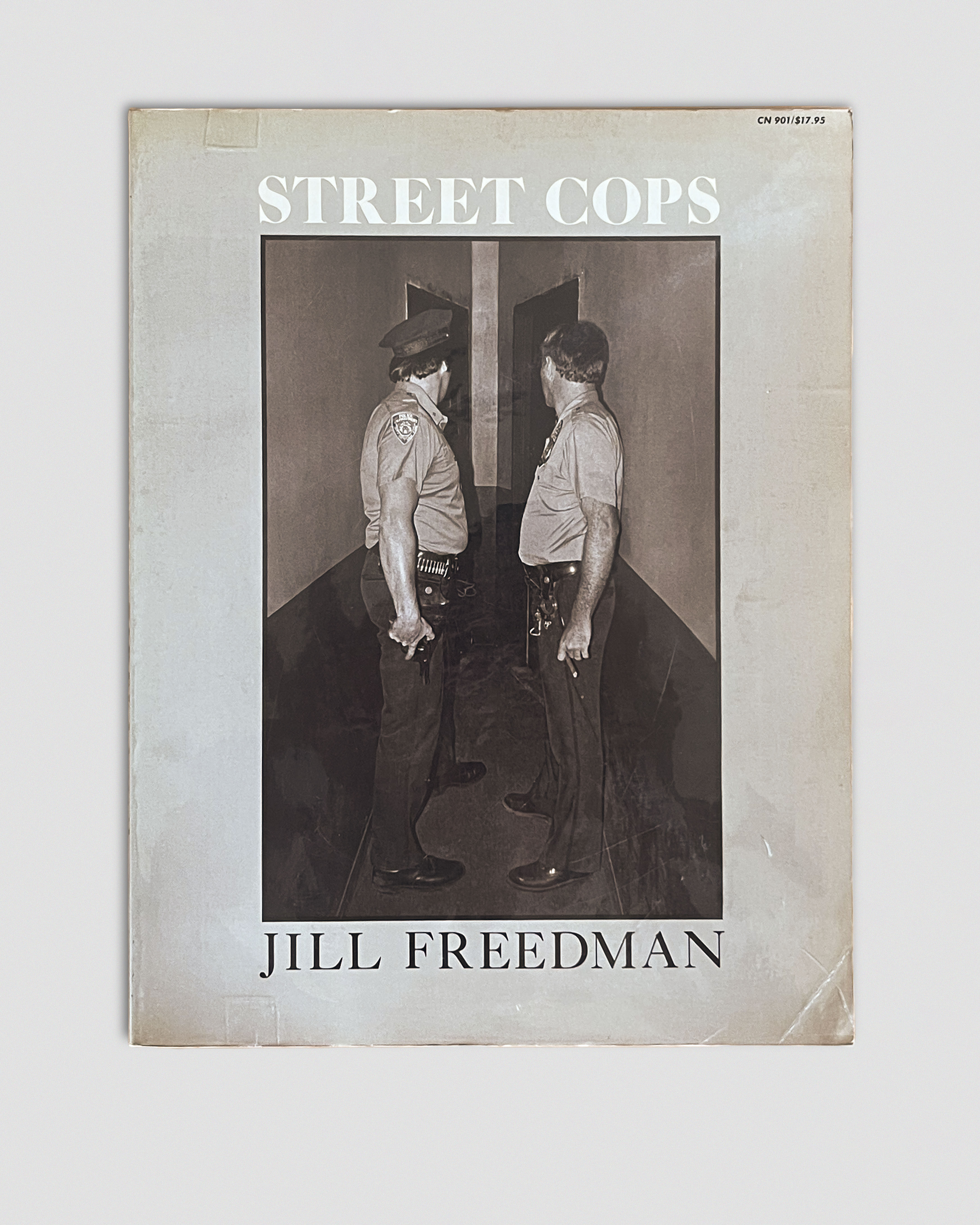 Street Cops

Jill Freedman


Softcover | First edition | 253 pages

Published by Harper & Row, 1981.

Jill Freedman is a documentary photographer best known for narrative photographs shot between the 1960s and 1980s. In particular, Freedman is known for images that explore the bonds of brotherhood (such as firefighters, the police, and men in Resurrection City, a shantytown erected in D.C. after the assassination of Martin Luther King). She often spends a period of time with her subjects, documenting their everyday lives with an emphasis on nuance and contradiction.

Street Cops is a visual diary that resulted from two years of following the NYPD as they patrolled Manhattan's Ninth and Midtown South Precincts. It opens with a grid of black and white portraits of some of the cops she worked with, followed by a quote by Alfred Hitchcock: "Let's not go too deeply into these things. It's only a movie." The subsequent pages each contain a photograph of a cop in a precarious situation, whether it be making an arrest, assisting a detective, beating up an innocent person, or attending a co-worker's funeral. Beside the images are short pieces of text in which Freedman describes the event depicted.