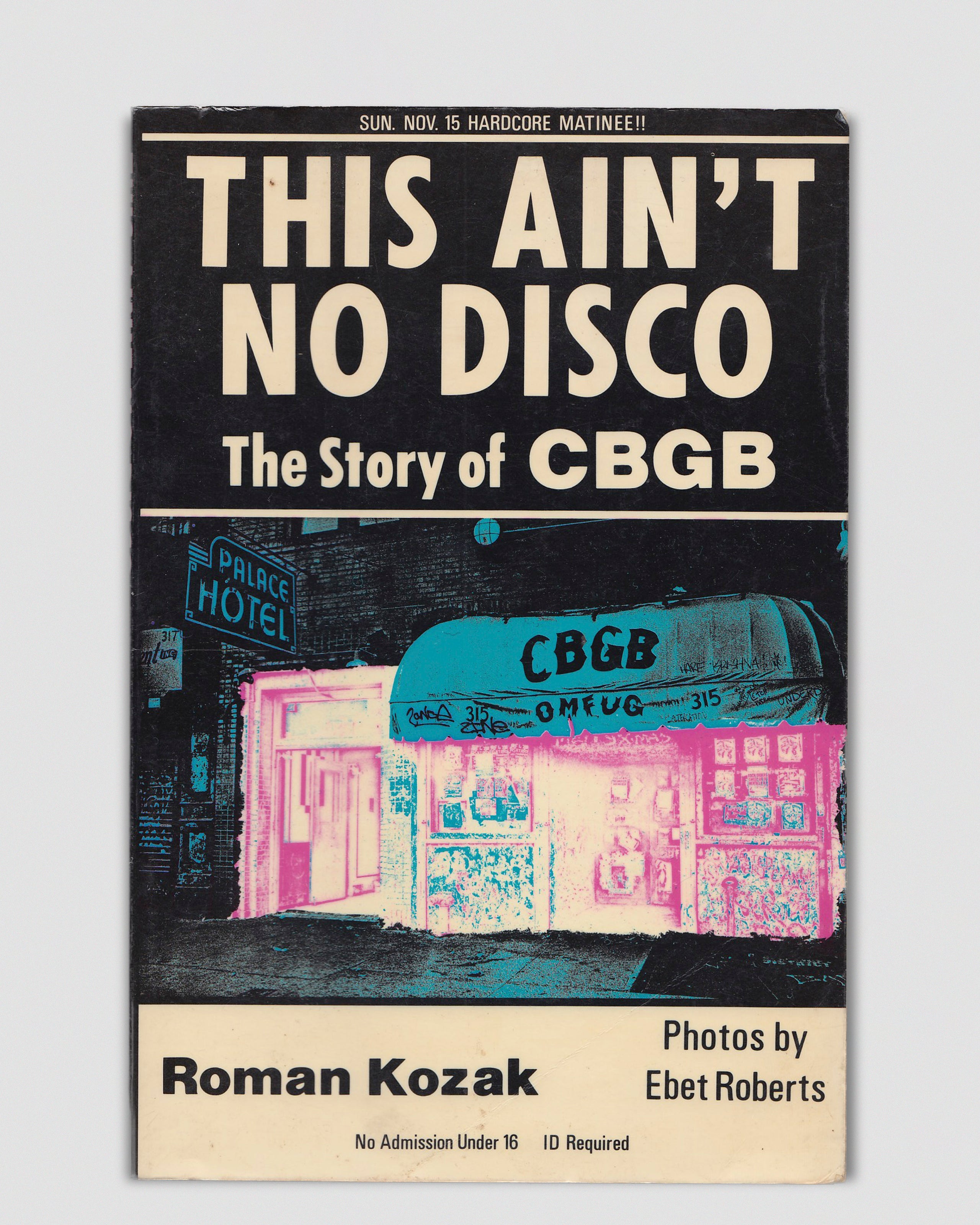 This Ain't No Disco: The Story of CBGB

Roman Kozak


Softcover | First edition | 143 pages

Published by Faber & Faber, 1988.

CBGB was to the raw music of punk what the Cavern Club was to the Beatles. At the centre of this anecdotal history of the club where the Ramones, Blondie, Television, and Talking Heads got their start is owner Hilly Kristal, ex-Marine and ex-singer. His club took off in 1976, beginning as a dark, seedy joint in New York's Bowery and eventually focusing on the kind of music Debbie Harry of Blondie described as "the sicker and funnier the better".